I run a chop bar restaurant and the house flies are so unbearable. You find them all over the place, in the dishes, on the tables, chairs, in fact, they are everywhere and this situation isn't good for business.
I've tried the coil interventions (Raid), but to no avail. I need a more practical approach to totally drive all of the flies away, never to return again.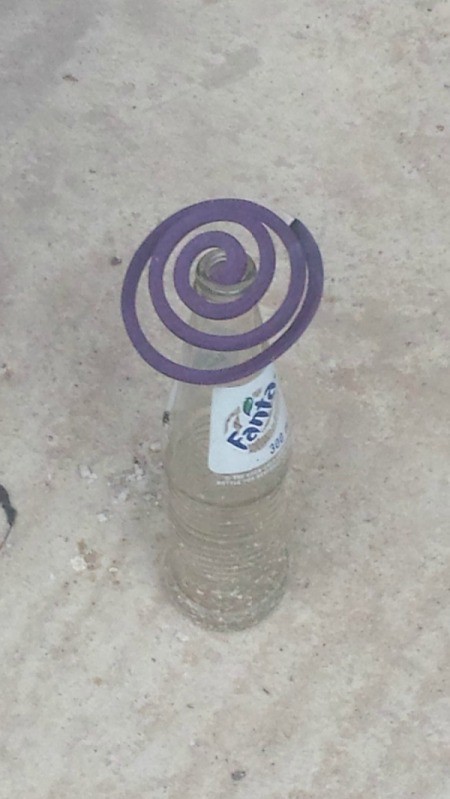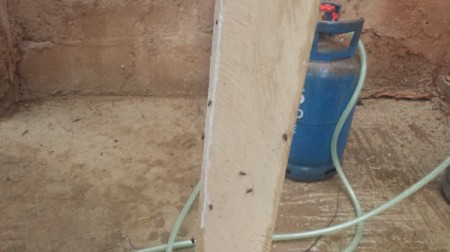 likekinds
Gold Post Medal for All Time! 523 Posts
March 2, 2016
0

found this helpful
Sticky fly ribbons, 4 for a dollar at Dollar Tree, are very effective. I would hope you can hang them somewhere out of sight. I wish you luck and I hope you don't get a surprise visit from State Board before you get this problem solved.
Do something today, if you can.

DCA
Bronze Answer Medal for All Time! 220 Answers
March 2, 2016
1

found this helpful
I strongly suggest that you seek help from a pest control company to deal with the fly problem. You run a commercial restaurant business and, altho the pest company will charge, you must avoid having obvious cheap methods like strips, etc., that customers can see. You will certainly be very unhappy if the local authorities show up for a visit.

likekinds
Gold Post Medal for All Time! 523 Posts
March 3, 2016
0

found this helpful
Walk by the deli in any major grocery chain and you will see, in plain sight, means to eradicate flies affixed to walls and ceilings. Yes, they are called 'zappers' and they are electronic, and they are state board approved. They are still means to eradicate flies and they are visible to the public. Fly ribbons could be considered unsightly, hence the suggestion they be placed out of sight, but they are effective.
One advantage of fly ribbons is that the fly adheres to the strip til the strip is disposed of, whereas a fly zapped with an electronic unit will free fall to the floor or onto other surfaces, creating the potential for contamination.
-----------------------
No Hazardous Ingredients are present.
The components of Raid Fly Ribbon are in compliance with or exempt from national and state regulation
(Excerpt from MSDS Prepared by:
ChemTel Inc.)
------------------

I was a restaurant manager for quite some time. During that tenure, I never heard of any establishment resorting to pest control services for the treatment of fly infestation. Roaches, yes. Flies. no.
Most state boards require working fly fans at critical entrances and exits. There are other practices which must be in place, as well. If you comply with all state board rules and regulations, you will not have a heavy fly infestation. If you cannot comply with local and state regulations, you should not operate a dining facility.
Flies are everywhere. While they cannot be completely erradicated, they can be kept under control. No pest control service can do this for you. You must do this yourself through the daily practice of cleanliness, prevention and common sense techniques such as keeping food covered, tight fitting lids on refuse receptacles, etc.
Operating a dining facility is long hours and hard work. It is not for most people. Cleanliness must come before anything else, including profit. Give this business your best shot. If you can keep up with the pace. good. If not, I suggest you choose a less demanding vocation.
Again, I wish you luck.