Asking Someone to Sadie Hawkins
Planning how to ask a boy to a Sadie Hawkins dance can be a lot of fun. This is a guide about asking someone to Sadie Hawkins.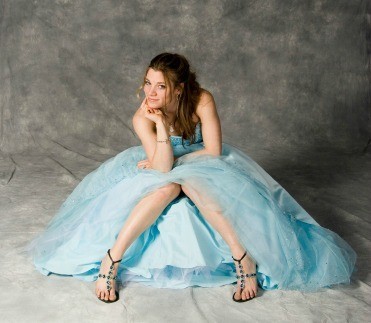 Filter

: All Articles
Sort

: Relevance
My boyfriend is a football player and I don't know how to ask him at all. So can someone please help me. He also plays baseball, but for now it's football and I need some really nice ideas :)
What's a cute way to ask the guy I like to Sadies?
By Jocelyn from Las Vegas, NV
February 6, 2011
0

found this helpful
Best Answer
For the girl who wants to ask her soccer player boyfriend- you could say wrap up a little soccer ball or soccer toy/ merchandise and say "will you KICK it with me at sadies?" or you could show a french horn with music notes and say "we'll have a BLAST if you go to sadies with me". Some other phrases you could use- "we'll have a BALL", "don't PASS on this opportunity to have fun"... just play around with different soccer/music words.
February 3, 2013
0

found this helpful
I was thinking of having my friends wear a shirt and on each shirt it spells out Sadies and I will have a shirt with a question mark on it.
So coed is on the 20th and I wanna ask this guy that I really like. I've already asked him through text, but I wanna ask him in a better way. I can't come up with anything good. Please help.
By Erika from Pocatello, ID
October 30, 2010
0

found this helpful
Best Answer
I have a really cute idea, its plain and simple. If your in a ceramics class at school, or if you have a friend who is make a little red heart in ceramics and carve out "sadie's?" or "tolo?" or whatever you call your dance, then when its finished go up to who you would like to ask really casually and be like "hey! look at this thing I made in ceramics!" and he probably will be surprised because you said casually so he wasnt expecting that. I decided I'm going to do that for tolo :) I can't wait!
August 24, 2011
0

found this helpful
AJ, thanks for the goldfish idea. My boyfriend is a sucker for sweet things like that. Im asking him to my senior Homecoming this weekend.
Thanks girl!
-Dana-
How do I ask a guy to the Sadie Hawkins dance as just friends, without it being weird?
By b.f.
October 14, 2011
0

found this helpful
Best Answer
If this is a guy you know fairly well and are friends, just ask him, no matter who he is it is best to just ask. All he can do is say "no."
My boyfriend loves Superman and I want to ask him to Sadie's and have it be something to do with Superman, but I don't know what to do. Any suggestions?
By Eliz
December 12, 2013
0

found this helpful
The guy I asked last year was really into superman too! (unfortunately someone asked him the day before me, but regardless my way was super cute!) I absolutely love cards! And the guy I asked was really nerdy and kind of funny about art stuff, like he wasn't an art nerd but he liked art like his favorite part of the school year was getting to buy new crayons so doing a cool kindergarten art project card was perfect for him.
I took some nice paper and made a card and put the superman logo on the cover in crayon with glitter glue outlining it (like i said, kindergarten art project!). and on the inside (the best part) it said "I know we haven't talked much but will you be my superman and go to sadies with me?" but since yours is your boyfriend you could say something like "You've been my superman for a while now. I need some saving right now! Save me from what would be a boring night without you and be my sadies date!" or something like that
January 6, 2014
0

found this helpful
Get a superman shirt, one of the ones with the logo on it. Then tape a piece of paper that says "adies?" Next to the "s" in the logo. Wear a jacket or button down on top of it. When you see him rip open the shirt or jacket to reveal your message.
I want to ask my boyfriend to Sadies, in a cute way. I want to ask him at his soccer game, but I can't think of anything exotic to do for him. I already know he will say yes, but I still want to ask him. Help!
By Kitty kat
October 10, 2013
0

found this helpful
Make a sign that says "I can't believe I had the balls to ask you to the dance!" and put it on his locker, and inside his locker put a bunch of baseballs :)
October 1, 2015
0

found this helpful
If you want to ask him at his soccer game why don't you have 7 guys on the team have a letter on them (1 with ?) and after the game they can lift up there shirts one by one.in order saying "Sadies?"
What's a good way to ask my hockey player bf to Sadies?
By Bao
March 12, 2013
0

found this helpful
If he is your steady boyfriend, does he even have to be asked? When I was in school if people were boyfriend/girlfriend, it was taken for granted that you would attend special events together. Nobody had to be asked. But if you have to ask him, why not just ask, you don't need a cutesy way to do it. Cutesy is so Kindergarten-like.
October 6, 2013
0

found this helpful
Umm I have a steady bf for 11 months today and I am still looking for a cute way to ask him to a dance at my school. We go to different schools so I am inviting him to the dance and sorry I don't have any ideas of my own but I just wanted to say I think it will be really adorable and not kindergardenish at all. It will be super cute and he will love it no matter how you ask! Good luck!
There's a new guy at my school and I'm the first friend he's made. I really want to ask him to Sadie's, but I'm nervous and can't find a creative way to ask him that suits him. He's into music and skating. Can anyone help?
By CC Marie
March 21, 2014
0

found this helpful
Just ask him, plain & simple.
I want to ask the guy I like to the Sadie Hawkins dance, but I don't know how to. He really likes camouflage and is going to join the military. What should I do?
By Dakota W. from Waterford, CA
September 10, 2015
0

found this helpful
Get a posterboard and write "even an army couldn't stop me from asking you to Sadies".
Related
© 1997-2016 by Cumuli, Inc. All Rights Reserved. Published by
ThriftyFun
.
Page
generated on September 21, 2016 at 8:41:41 PM on 10.0.2.27 in 7 seconds. Use of this web site constitutes acceptance of ThriftyFun's
Disclaimer
and
Privacy Policy
. If you have any problems or suggestions feel free to
Contact Us
.