Cleaning Cat Spray
The odor of cat spray can be tough to get rid of. Properly removing the odor can also help prevent recurrences. This is a guide about cleaning cat spray.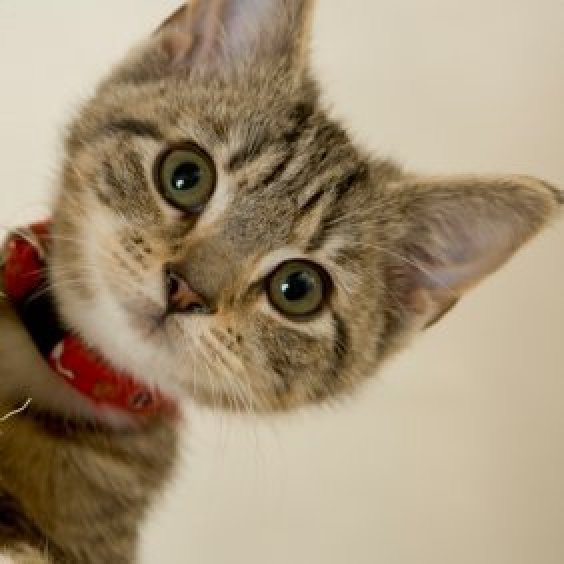 Filter

: All Articles
Sort

: Relevance
I have stray cats that visit my yard. They have gotten into my garden shed and sprayed on just about everything. Any suggestions how I can remove the odor?
Thank you.
My cat is spraying on my front porch and along the side of the house. (I think to mark their territory) and the smell is making me sick. Does anyone have any suggestions to get rid of this smell?
By guest (Guest Post)
Flag
April 22, 2008
0

found this helpful
I just got rid of the same problem yesterday. scrub with a hard bristle brush and a bucket of ammonia and water. let it air dry a bit and get some moth balls, crush them in a bag and sprinkle in the area. don't use more than one box of moth balls in one small area or your house will have a strong smell of moth balls like i did. it worked though. just wont use as many (2 boxes) next time...well hopefully there won't be a next time
By guest (Guest Post)
Flag
November 25, 2008
0

found this helpful
I have a neighbor cat that uses my front yard close to the door as a potty area. How can I stop this cat from using my yard?
Read More Answers...
My 8 month old neutered cat just sprayed all over his own underbelly, tail, and the wooden porch in response to the presence of a tom cat! He is usually just inside and wants in, but there is no way at this point. He is smelly and you can smell it in the kitchen as the door comes into the kitchen area. He is very fiesty and it will be dangerious to try and bathe him. Any ideas?
By Colleen
July 25, 2016
0

found this helpful
If the cat is fixed. How is he spraying?
How do you remove cat spray odor from sneakers?
By History Buff from Grahamsville, NY
July 11, 2009
0

found this helpful
We have had cats for years so I know what you are referring to here. I would suggest going to your nearest Pet Store (or perhaps even your cat's Vet office) and purchase what is made for this very thing.
Just tell the store clerk or the vets office what you are trying to do and they can and will help you. Please do not ever rub an animals nose in the mess that they have made AS this ruins their sense of smell permanently.
Your pet is your companion, treat it as you yourself would like to be treated. Our 5 cats are our furry children now that the children are married and moved away.
Please make an appointment with your vet to have your cat spade or neutered. This will help with them with marking off their territory by spraying. Your cat is just marking your shoes (or you or your smell) by spraying on them so others will know to stay away.
Let us know how "this" turns out for you both; we are after all "your on line family" and we do care for one another in what happens OR at least I do. Good Luck to you and your furry child both!
July 9, 2016
0

found this helpful
Malt vinegar works great
Read More Answers...
How can I get old cat spray out of my rug? It's a big rug for the middle of the floor.
By Linda
December 7, 2014
0

found this helpful
Hydrogen peroxide works wonders. Be sure to test on a small area first, then spray straight peroxide onto carpet to saturate. Let it dry completely...be patient! The odor won't disappear until it's completely dry. Stronger odors may take a second dose but I've used this method for years and it's never let me down. It doesn't leave a perfumy smell behind either like the expensive products you buy in the shops, no odor whatsoever.
We went on holiday, putting our cat in the cattery but forgetting to lock the cat flap. A tom cat has been in the living room and sprayed it. Yuck! We've had some success with warm water and white vinegar, but does anyone have any other ideas, please? We'd be very grateful.
By Susan
June 7, 2011
0

found this helpful
I forgot to say as PIKKA stated Walmart has a relatively inexpensive enzyme odor product OR any near by pet shop OR vet shop would sell the stuff needed too. The sprayed areas will show up with the black light, then treat those areas with the odor enzyme product.
June 7, 2011
0

found this helpful
Vodka in a spray bottle and reapply as necessary.
Read More Answers...
What can I use to remove cat spray from vinyl siding? What can I do to have it not happen again?
By PGH
November 9, 2014
0

found this helpful
Cat spray can be washed from vinyl siding with just soap and water. When cat spray is on fabric or wood you need to use a bio-remediation product like rid-ex or similar product containing bacteria that eats the organic matter contained in the cat spray, turning it into carbon dioxide and water. See my prior posts on this issue. I have several posts on cat and dog urine removal. Let us know if simply washing the vinyl siding worked for you.
What is the best solution for cat spray odor in carpet?
By CP
January 16, 2012
0

found this helpful
Water/white vinegar spray, 50/50. Saturate area (vinegar odor will go away).
January 16, 2012
0

found this helpful
Try the Natures Miracle enzyme product. I use it all the time.
Read More Answers...
My cat has sprayed my computer bag that was by the front door. How do I remove the smell?
By D. Jeanette
July 5, 2012
0

found this helpful
If the bag can be washed, try Odo' Ban or Scope mouthwash.
July 8, 2012
0

found this helpful
The only way to get rid of the smell for good is with bio-remediation, that is letting the correct bacteria eat the organic matter sprayed by the cat. Make sure that whatever product you use has live bacterial spores. I use a product from Winsol Labs but you only need a small amount so Natures Miracle would work.
Any bacterial product made for septic systems like Ridex will work. Rid ex comes in liquid form but since you need so little of it I would recommend the powder. Mix about a teaspoon of the powder with enough water to cover the sprayed area, or cover one whole side of the computer bag at a time.
Make sure the area stays moist for at least two days to give the bacteria enough time to work. You can put the liquid on and cover with a plastic bag. To find where the cat sprayed, look at the bag in the dark with an ultraviolet light. You can also use products for cleaning sink drains as long as they work by using live bacteria.
My cat sprayed my hair last night while I slept. I see solutions for everything but this. And yes I know, he needs to be neutered, he has an appointment next week already.
By Nelwyn
September 6, 2013
0

found this helpful
I've never tried this, but I do rely on white vinegar to get all sorts of smells out of things - cat pee from a jacket, skunk from a dog so you might have some luck.. couldn't hurt!
A cat has gotten under my house and sprayed. I don't have a cat.
The odor is awful in my kitchen and living room. How do I get rid
of the smell?
April 4, 2014
0

found this helpful
Oooops, just rubbed my poor cats nose in his spray and I just read to not do that because messes up their smell senses. It was the first time I won't be doing that again. Sorry (Peanut) but the cat spray odor is driving me crazy.
April 22, 2016
0

found this helpful
Not only that but it does no good. They think you are just being mean.
Read More Answers...
I have a female cat and a male dog and had recently signed up to watch my sister's cat for a week. I have since found out that she had never gotten him neutered, so with that being said in the course of a few days her cat has covered my place with his spray which is a very acidic odor.
I have no idea where he had sprayed or how may times, but I'm desperate to get that smell out. So my question today would have to be, which is the best way to deodorize my place and free myself from the strong scent of cat spray?
By Britney from Edmonton, AB
July 17, 2010
0

found this helpful
I also recommend the Natures Miracle enzyme soak product. It is great. When it is dry the smell will be gone. Some pet stores have a blacklight that allows you to see where the cat sprayed. Although I have found many of them dont work all that well, it is something. In your case I think I would be letting my sister help (a lot). :)
August 16, 2010
1

found this helpful
My cat just started spraying like two days ago, he has a vet appt on Friday. He only sprays in one spot by the front door. I literally just used baking soda and hydrogen peroxide an hour ago, and the smell is gone! I also used the lemon idea to see if it will get him to stop spraying in that area. But hydrogen peroxide with baking soda is the cheapest and most effective thing I have found to work.
A stray tom cat got into our house and marked it with cat spray. How do I rid my carpets of the odor?
By cork
November 18, 2013
0

found this helpful
I discovered this recipe for getting cat spray out of carpets, furniture and even hard surfaces. It really works for me. 1st mix 1 cup water to 1 cup white vinegar. Find the area of spray with the black light method, or your nose. Wet rag with vinegar water mixture and keep pushing mixture into smelly spot. Once saturated blot with a dry clean cloth. Next sprinkle baking soda over the area.
Next, get an empty spray bottle and mix 1/4 cup hydrogen peroxide to 1/4 teaspoon dawn dishwashing soap. Spray over backing soda. Once the baking soda is dry vacuum off. Make sure it is dry. I hope this works for you as well as it has worked for me.
Help me please. I just discovered that a neighborhood cat has been spraying in my cellar window onto my carpet. The smell is enough to gag you. What can I do to get the pee out of the carpet? I have closed the window, so he won't be able to continue to do it. Any help you can give me I thank you for already.
© 1997-2016 by Cumuli, Inc. All Rights Reserved. Published by
ThriftyFun
.
Page
generated on July 30, 2016 at 2:05:05 PM on 10.0.1.233 in 2 seconds. Use of this web site constitutes acceptance of ThriftyFun's
Disclaimer
and
Privacy Policy
. If you have any problems or suggestions feel free to
Contact Us
.