February 18, 2005
0

found this helpful
Cut down on dentist teeth cleaning costs. Clean your teeth with Baking Soda. Works really well with a rotary toothbrush.

Go gently at the gumline as baking soda is abrasive.

I just used it again a couple of days ago and there is no longer any tartar build up!

I only do this at most 3 times a year. I have only had to have my teeth cleaned by a dentist once ever!

By Theresa
June 7, 2010
0

found this helpful
I am in my sixties and have been using baking soda since I was a child. When we ran out of toothpaste, we automatically used baking soda. Later, I started using it all the time. At my age I have perfect teeth, extremely white. Still have cleanings every six months, which takes less than twenty minutes. The hygenist basically polishes them as she says my teeth are always very clean. It is cheap and also leaves your mouth feeling clean. Great for your breath also!
Read More Comments
Use baking soda daily to whiten your teeth. It tastes terrible at first, but you get used to it. Just wet your toothbrush and dip it into the baking soda and brush as usual, then follow-up brushing with regular toothpaste for fluoride, etc., and also the flavored toothpaste will get rid of the baking soda taste!

It works and I'm a coffee and a tea drinker, so my teeth were terribly yellow. Aside from professional whitening (which made my teeth very sensitive), nothing worked very well. I was spending a lot of money on various products, even with coupons.

I checked with my dentist and he also said I could make a paste with peroxide and baking soda which works well. I am going to continue with only the baking soda for now. He also recommended brushing with a little toothpaste after brushing with the baking soda/peroxide paste.
I find baking soda for a great price at the dollar store and also watch for it on sale at the drugstore when they offer their two for one sale. If you want to add peroxide to make a paste, the store brand is very inexpensive. It is great to have on hand to rinse cuts and sores. My grandchildren are always amazed to see it foam up when I rinse their cuts.
By Bobbie from Rockwall
March 2, 2009
0

found this helpful
For jeena:
I would be completely surprised if baking soda would bother your sensitive teeth because it doesn't contain the chemicals nor any more grit than store bought toothpaste ... Try it for a day or two and be sure and let us know the outcome please :-) Oh, and drinking Green Tea (which is good for you) and tap water both contain fluoride ...
As for Arm and Hammer toothpaste ... It's a baking soda paste so I can't help but wonder why I would want to pay that price when you can mix the baking soda (made by Arm and Hammer) that's in your kitchen cabinet with a tad bit of water ??? Just a thought ;-)
Read More Comments
September 7, 2012
0

found this helpful
Will half of a teaspoon of water and baking soda work for your teeth? Will it wear off the enamel on your teeth?
By Veanna
September 7, 2012
1

found this helpful
I use Arm and Hammer toothpaste that has the baking soda included in the product. I don't know what the side effects are if you used too much baking soda but you could call Arm and Hammer at 1-800-786-5135 or e-mail them at www.myordcare.com and see if they can answer your question.
Some times I add some baking soda to the toothpaste but haven't had any problems.
September 9, 2012
1

found this helpful
You can make a paste of baking soda and water and dip your toothbrush into it and brush your teeth. Baking soda is not abrasive enough to remove enamel from your teeth. It is fine to use at every brushing.
September 10, 2012
1

found this helpful
What works even better is just dampening your brush and dipping it into some loose baking soda in palm of your hand. You may find it a little gritty at first, but persevere and you will see results. This would be instead of your tooth paste.
If you wanted a rinse for your teeth and mouth, baking soda dissolved in very warm water and use as a rinse and gargle works good too. This is infinitely less expensive and does a great job especially over time but it will only remove so much staining.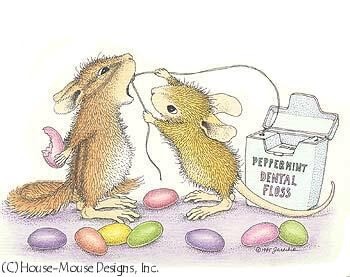 September 29, 2012
1

found this helpful
You will be fine. I swish with a tiny bit of peroxide (main ingredient in whitening strips and paste) and dip my brush in baking soda afterwards. GREAT results.