Strike 3 or 4 wooden kitchen matches. Make sure they are fully alight, then blow them out and wave the smoking match sticks around the room until they stop smoking. It removes (not covers up) all kinds of odors, from damp dog, to doggy 'accidents', to cooked Brussels sprouts without any perfume-y after scent.

Source: My late mother-in-law, who came of age during the depression.
By soup-lady from near Boston, MA
January 26, 2010
0

found this helpful
Yes, they do clear the air of bad smells. I keep a box on the top of my toilet tank. You'd be amazed how many people learned this trick from their Grandmothers. I think my guests appreciate it and saves them embarrassment if they have to go. Some will use the room spray but a lot of people will use the matches. I would love to find one of those tin, vintage, wall hanger, match holders to hang next to the commode. Not much way to hide a box of matches so people still can strike them. The little vintage hangers have a slit in the sides to expose the strike surface.
Read More Comments
I have a chair in my bedroom that is holding up a fan. I don't like the cats to go underneath it. I put this can under the chair and it has made the whole bedroom smell wonderful when the fan is on and when it is off. The cats don't go under there anymore since they don't like the smell of anything that is strong. It has lasted over a week and it is still going strong.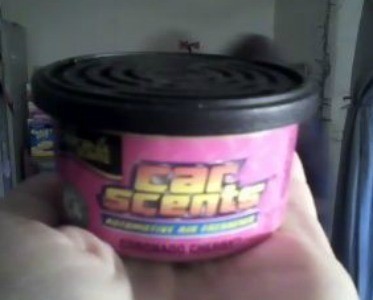 Directions:
June 4, 2013
0

found this helpful
Buy some bulk Lavender, or other lovely, scented natural herbs and create sachets (mini bags) from fabric scraps, or use recycled cans and glass jars with holes punched through the lids as "canisters". Cover the cans and jars with pretty wrapping paper, cartoons from the newspapers, ads, fabrics, paints, glitter, buttons, or whatever "floats your boat".
You get a lot more value for your money and your not inhaling chemicals... just good old Mother Nature. Also allows you a bit of creative time to ignite the other side of the brain for a bit. We all need to be more creative. We seem to have forgotten how.
I used to have a small bought gel-type deodorizer in my car that was "raspberry tea" scent. When it ran out, I washed out the container and kept it. A few weeks later my daughter commented that the car was stinky. I had been cleaning my cupboards and had found a couple of old cans of loose tea leaves. I had tried making the tea and drinking it but it wasn't very tasty any more. So I dumped the leaves (about 1/4 cup or 100 cc) into the deodorizer container and put it in the car. The next day, no smell! It has been there for three months and the car still doesn't smell.

I have also used loose green tea leaves and old unused tea bags in our toilet rooms and laundry room. This technique works well in a small space, but not so well in a larger room.

Many spray or gel deodorizers in Japan advertise "fight odor with green tea extract" I figure, why buy the product when I have the real thing? Black tea works too!

By Cantate from Tokyo, Japan
August 31, 2007
0

found this helpful
I also put a couple of old teabags in my vacuum bag to keep it from smelling.
Read More Comments
I am looking for the best and most inexpensive way to deodorize my home. I like it to smell like cookies or apple pie or pumpkin pie, anything yummy. I have a soft heart and have taken in 5 homeless kitties. I don't know if my home smells, but I want to be sure that it smells good!
By aupouvoir from Naples, FL
June 11, 2009
0

found this helpful
We have our home for sale and have a steady stream of people in and out so I too want my home to smell good. Aside from trying to have a fresh loaf of bread just out of the oven I use those candle warmer things that you plug in with some really good smelling candles. I don't like lit candles because I forget them and that's a bad thing but this gives me the nice smell without the worry of fire. With kittens in the house you'd have to put them (or it) somewhere safe from them.
June 11, 2009
0

found this helpful
I too rescue pets, puppies really :-) My home just smells of animals some times. It's inevitable. I do a few inexpensive things to make sure my home smells fantastic.
I place baking soda (around 50 cents a box) inside the canister of my vacuum then vacuum the floors and furniture to remove the pet hair. Have bags? Sprinkle ever so lightly on the furniture, under cushions and floor.
I then clean my coffee pot while doing this one, I fill the coffee pot with 1 part vinegar 3 parts water. I run this through twice to clean my machine AND to deodorize the air. If you have a larger home, I recommend placing the finished water small bowls (up high away from animals) throughout the home, only main rooms really. Please note Hot steam is vital to neutralizing. Let that steam roll.
Now you have your air neutralized (odor removed). Let's make it smell fabulous!
I take inexpensive dollar store brand (again around 50 cents a jar) sticks of cinnamon. Over a 2 quart pot of water, I grate the cinnamon sticks (2-4 is grate (pun intended :-) right into the water and turn on low. You may use the already ground cinnamon but you'll find it will not last within your home as it's scent has already been partially lost during the grounding process. I highly recommend fresh sticks. Now, take the boiling or already warmed pot in each room allowing the steam to fill the air.
I'm sure adding a few other spices wouldn't hurt either! Always remember the Dollar store sells their spices at 50 cents each, at least here in the south they do :-)
When you've turned this off, This would be a great time to add your potpourri and flowers. Remove to dry out. Place in an old thin t-shirt. Now you have Potpourri sachets and a wonderfully smelling home. Blessings to you all!
June 12, 2009
0

found this helpful
I agree with pogrl06. Just take some cinnamon sticks, orange peels, maybe a few cloves, put them in some cheesecloth tie it up place in a small pan cover with water and bring it to a boil. Turn down the heat to simmer for 10- 15 mins. Sometimes realtors will do this before showing a house. It works!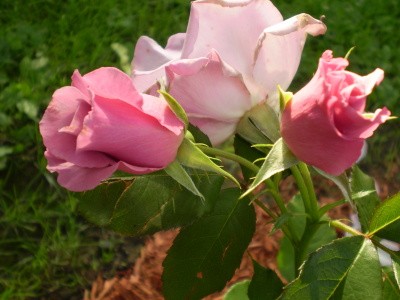 June 12, 2009
0

found this helpful
I buy inexpensive spices at the $ stores and use them as popourii! Use the same spices you would use in an apple pie and watch your visitors go straight to the kitchen looking for a fresh pie! I add enough spices of my choice and put an old pot full of water on the stove to simmer for as long as I want. When the water level gets low, I just add more water. I use the same spices for several days before adding more.
June 14, 2009
0

found this helpful
I buy bottles of vanilla at the dollar stores. I pour a little into a votive cup & place throught the house. My mother did this every time she painted & it really helped!
Read More Answers