I am looking for instructions to condition my hair with mayo.

Cindy from Spokane, WA
By Cindy Wahl
Ad
---
Recent Answers
Here are the recent answer to this question.

By Tatyana B.05/05/2014
You can use mayo in your hair. I am 17 and I have long (use to be dry) natural hair. I did 2 eggs, 2 scoops of mayo, 2 tablespoons of honey and lavender essential oil (for the smell). Then I use apple cider vingear (diluted) then put the Mayo mix in (leave in for 20 mins.) Then wash out the mayo and shampoo and condition as usual. I also use DIY Shea butter to seal in the moisture. Works wonders and I do it every week to two works depending on my hair condition. To the person who said it made the dry hair worse, if you put too much protein back to your hair it makes it dry. Look up Naptural85 on YouTube for the recipes and good luck.

By fromgod2u02/11/2014
I am 65 years old. I started using Mayo, mixed with one egg treatment on my hair about 2 months ago. Unlike most; I do not wet my hair; tends to make the Mayo drip. I have a lot of hair, so I use a lot of Mayo. I cover my head with a plastic shower cap and usually leave in for a few hours, rather than the suggested 20 minutes; depending on what I have planned for the day. I do this once a week.

I can honestly say - It's done wonders for my hair. My hair is healthy, soft, silky, manageable; my silver locks shine like New Money! And it's only been two months! Can't wait to see what my hair looks like in a year. My hair never looked this good in my youth. I read some of the earlier remarks about bad smell and/or oily, brittle hair. Sorry: But none of those things have happened to me.

I am very pleased with the way my hair looks and how strong it's becoming. I only wish I had tried Mayo/egg conditioning years ago: would have saved myself a lot of money. But, like so many of us; I believed - the more you spent; the better the product. Duh! Don't be fooled ladies and gents! I've been around a long time. I've tried a lot of conditioning products.

Never have I used a conditioner as good as this. But, there's an added bonus! No false promises or disclaimers listed on the back of the jar. Have a blessed day everyone. Toni

By Sab T.09/29/2013
Omg, so I just bleached my hair for the second time this week and my hair is completely fried. My hair is like elactic Dx. So I took this advice and made my hair damp, put the mixture of egg, mayo and olive oil in my hair and covered it in a bag. I'm going to leave it overnight and wash it out in the morning and I hope it turns out like everyone says.

By Anniee<305/04/2011
You ladies are confusing. Are you suppose to wash your hair after and before
or just after? With both shampoo & conditioner? & Is it okay to already have leave in conditioner in your hair & then do the mayo thing? And the ingredients are just a couple tablespoons of mayo & olive right, oh bout the egg, do you put the complete egg or just the egg whites?

Sorry bout the several questions , but everyone are saying separate things. & I wanna make sure igot the info right, thanks. :)

By liz02/14/2011
I love mayonnaise hair treatment. I do it Once a week and it has really strengthened my hair beautifully...What I do is mix about two tablespoon of mayo. Note, this amount depends on the length of your hair, then I will mix olive oil, coconut oil and vitamin e oil which has grapeseed and safflower oil in it. Also, about a tablespoon of pure honey, mix well. Apply plastic cap and a warm a towel from the microwave. Wrap around your head and leave on for about 30 minutes. I sometimes leave on longer, shampoo and condition as usual. It works wonders.

By Heather11/22/2010
I don't know. I just did this with my fiance and it worked well. We each used a glob of mayonnaise, a tablespoon of olive oil, and we worked it through our hair. After 20 minutes, we rinsed it with cold water, and then shampooed and conditioned like normal. Worked great! :)

By samatha10/13/2010
Alright, my friend told me about using mayo in my hair in school today and I told her I would try it so here it goes. Let you know on the updates.

By Laura2307/27/2009
I have taken mayonaise out of my diet and put it into my hair. I have very coarse, dry, and unruly hair simply because I love flat irons and blow dryers. Mayo works! Wet your hair, towel dry and then put in a decent amount of conditioner roots to ends. (I use Organics White tea grape seed conditioner, you can pick up a bottle at Walgreens.) Once the conditioner sets for a couple of minutes add your mayonaise, (about a teaspoon) starting around your crown, not at the roots! Let the mayo and your conditoner set for about twenty minutes, rinse with cold water, use a very little of shampoo, then reconditon, and rinse. Towel dry and avoid putting any other products or heat on your hair until the next day. Do not over condition your hair, twenty minutes of anything is enough.

By Char07/16/2009
So yesterday I bleached out my old hair color and recolored it. My long healthy hair is now dry and damaged. I used my good shampoo and conditioner twiced and it did not help at the least. So my husband told me about using mayo. Ok, I read alot of your bolgs and took a little of everybodys advise and will try it tomorrow morning and then let everyone know. Thanks everyone! 07/16/09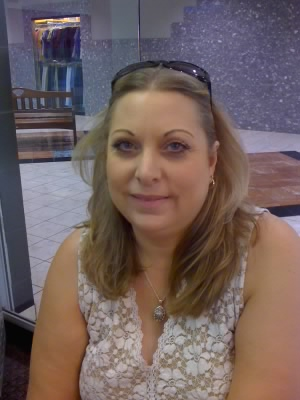 By brittney (Guest Post)02/25/2009
I just did this today, and it really made my hair soft, and repaired most of the damage done due to my straightener :) ha ha, my only problem is that my hair was SUPER oily after the first wash. But then I just got back in the shower and washed with a bunch of shampoo then conditioned it, and its not greasy anymore:) it feels so clean! lol. I'm washing it again in the morning though just to make sure I didn't miss any spots:) i would definitely recommend trying this.

By Aija (Guest Post)02/16/2009
I've done this at least twice a month, it smells nasty. But it really benefits my dry hair. Is there anything else I can do?

By Karissa (Guest Post)02/09/2009
I actually have mayo in my hair right now, I put veggie oil and and egg in it mixed, I have a K-mart bag over my head. XD I plan on rinsing it out with cold water then washing my hair and then condition it, I'll let you know the update. 9:53 PM 2/9/09

By Kelly (Guest Post)01/30/2009
The key to the whole mayonaise thing is to rinse the mayo out of your hair with cool water BEFORE you shampoo it! I've been doing it for years!

By victoria (Guest Post)01/22/2009
My hair it super dry and damaged because I always straighten it every single day. Hopefully this will work, because its in my hair right now. I dont know how long to keep it in.. around an hour maybe? but yeah. It smells exactly like egg salad. I did add the egg in it. and olive oil. Will that make it better? Hopefully! [[:

By Cathy from Townsville, QLD (Guest Post)01/13/2009
I've used this technique several times, and my hair always feels soft after. Simply scoop some mayonnaise out (I keep a jar just for my hair, so your fingers is fine) and massage it through you hair until it is all damp. Cover with a plastic shower cap, and watch TV or do housework for 20 minutes. Then rinse it out in cold water only (very important, otherwise hot water will set the egg content) and wash and condition as normal.
I don't know why the above posters said their hair was greasy - maybe they didn't wash it afterwards?
Good luck!

By Annie Rios Hill [12]01/12/2009
*WARNING*

Be careful! I did this as a teenager and I have thick hair and put gobs in my hair which I combed through then I put a plastic bag over my hair. Then I went and sat outside in the hot sun. Well, when I washed it
out my hair looked like a skunk or so my mom said.

It looked like I put a can of car grease not oil on my head. I washed it with Palmolive dish soap and white vinegar it still took a few weeks to get it out. And in teenage years it was forever. So do so carefully. Go to the ethnic hair section and buy Africa's Best Ultimate Herbal Oil it is wonderful and if you have dry skin it really takes care of it.

By hopeful [26]01/09/2009
This idea (mayonnaise) started way back before there were good conditioners on the market. Now there are wonderful products that chemists have spent hours perfecting in the lab. They are FOR HAIR! Not for tuna fish salad! Don't use food in your hair! Buy a good conditioner. I love Paul Mitchell leave in conditioner. It is all natural. You can wash under your arms with it, shave your legs with it, and even bathe in it if you want to.

By Crystal (Guest Post)01/06/2009
My grandmother used to use mayonnaise on her hair. She would put it all over her hair and leave it in for awhile and then wash her hair with shampoo. I did try it once, but like someone else, took forever to get it out, but I used it as a conditioner not before shampooing. I have also used a mixture of olive oil, egg and a couple of drops of a scent, it was great.

By (Guest Post)01/05/2009
I tried conditioning with mayo when I was a teenager and it was a big mistake! It took forever to get out and I had to go around for a while with really horrible greasy hair! I would not ever try it again!

By Carrie (Guest Post)01/04/2009
Mayo oil doesn't penetrate the hair shaft. What does work is warming olive oil and putting only on the ends of hair. Where it's needed most. Perhaps even sleeping with it in your hair...like a hot oil treatment. It works great. Shampoo twice to get it out.

By Michelle Perry [9]12/30/2008
First, as with all conditioners, apply to the ends only of your hair, not the root. It will result in oily hair. Second, I have heard some people say that the mayo gives a nasty odor to your hair, so you may want to try other alternatives, like the olive oil. In response the the person that said it made their hair more brittle, this is entirely possible. Dry hair is usually lacking protein, but if you put too much protein back in it can have the same effect. Finally, buy a really good shampoo, and you won't even need deep conditioning. I have gone several years without using conditioner in my hair because I buy a quality shampoo. Although the bottle may initially cost more, it is still frugal because you use far less of the good stuff than you do of the cheap stuff. Good luck, hope you get shiny hair!

P.S. What you eat comes out in your hair as well. Try eating a diet rich in "good" fats, like olives and nuts.
Archives
Thrifty Fun has been around so long that many of our pages have been reset several times. Archives are older versions of the page and the feedback that was provided then.
This may seem like a stupid question, but in response to deep conditioning hair, I have read many times that you can use mayo for this. My question is this: do you put this on wet hair or dry hair? I really want to try this. Thank you in advance for any and all responses to this.

jmz2005 from Illinois
---
RE: Using Mayonnaise In Your Hair
I think if you put the mayonnaise on your hair when it is wet it will "goop" up on you (mixing the water from your hair with the oil from the mayo) and it will take forever to wash out. I use warm olive oil on my hair, slather it on when it is dry and let it soak in, then BEFORE I wet it I put the shampoo on and then rinse it out. It usually takes a few repeat shampoos to get all the olive oil out. I assume using mayo would work the same. By the way, I found out from experience not to wet my hair first when I had a bunch of olive oil in it! (06/02/2006)
By SkyeBlue
RE: Using Mayonnaise In Your Hair
Put mayo on DRY hair-use lots. Cover with a plastic bag clipped with a clothespin or bobby pin (I never let my kids see me putting a plastic bag on my head). Wrap with a warm towel, right out of the dryer. Wonderful warm oil treatment. Another tip... apply shampoo to mayoed hair without water, rub (there won't be much lather) then rinse. Shampoo a second time to remove all traces of mayo. This saves on the amount of shampoo needed to clean mayo out of your hair. You can also whip egg yolks and oil to a mayo texture and use that. (06/02/2006)
By Vicka
RE: Using Mayonnaise In Your Hair
I heard about this too... well I am not to sure if I just used too much or what, but it was crazy hard to get out of my hair. Then once I did it was REALLY oily. I mean ya, it helps dry hair, but it makes it oily. I don't know, it didn't work for me. (06/06/2006)
By Nicole
RE: Using Mayonnaise In Your Hair
Don't do it. It made my hair dry and nasty. It literally felt like straw. Yuck! (08/23/2006)
By abby davis
RE: Using Mayonnaise In Your Hair
Yeah I remember the mayo is so hard to shampoo out afterward that it doesn't really seem to work as a conditioner for me. I like to use either vegetable oil or olive oil with a plastic bag. First wash your hair and then ring it out so that it is still warm and damp and apply the oil and comb through, then wrap and leave it on for a half an hour and shampoo out with a conditioning shampoo and believe me your hair will feel very soft. I think there are other ways to use the mayo if you add things to it --- that I haven't tried. (11/26/2006)
By TrayJ24736
RE: Using Mayonnaise In Your Hair
I used to do this and it worked okay for me, I just didn't put it near the roots, I put it on in the shower after I had shampooed my hair and then left it on for about 5 minutes then I rinsed it out & put some good smelling conditioner where it was at. But my hair is really long, so I just put it on the ends. I wouldn't recommend putting it on the roots, it's like a deep conditioner. (08/05/2007)
By Jessica
RE: Using Mayonnaise In Your Hair
Someone told me that putting mayo with mashed avocado is the best deep conditioner. You have to put some hydrating conditioning on after the mayo because of the protein. (09/06/2007)
RE: Using Mayonnaise In Your Hair
I did it and it works really good. After shampooing dry your hair to where its damp and put mayo on, leave for around 15 minutes, shampoo it off and put on conditioner. (07/11/2008)
By lala
RE: Using Mayonnaise In Your Hair
My hair is amazingly soft and hydrated. I love it. I sectioned off my hair and then applied the mayonnaise to my dry hair from roots to ends. Then I put a thin head cap on and put a hot towel over it and let it sit for 20 minutes. I washed it out with pantene shampoo and conditioner and my hair came out silky and smooth. (08/04/2008)
By breanna
RE: Using Mayonnaise In Your Hair
I 'll try. (08/11/2008)
By ruby
IT WORKS
I used it. I mixed up olive oil with 4 mayonnaise spoons slept with it and washed it the next day and my hair is so nice now. I think I'm doing it today, too. (08/28/2008)
By PRINCESSZELDA
RE: Using Mayonnaise In Your Hair
It makes it oily if you just don't wash correctly while "shampooing" it. (08/28/2008)
By PRINCESSZELDA
RE: Using Mayonnaise In Your Hair
Hey I've been using mayonnaise for over a year now, it's all that has ever really worked for me. I'll wash my hair, leave lots of conditioner in, rinse it out then towel dry it the best I can, then I put a very small amount in my hair and it turns amazing. (09/03/2008)
By Sean
RE: Using Mayonnaise In Your Hair
It's easiest on damp hair and you leave it on for one hour and only do it once a month. Another thing you can do to go along with this is to only shampoo your hair at the roots. Combined, it really does amazing things for your hair. (10/25/2008)
By Cassandra
RE: Using Mayonnaise In Your Hair
Believe it or not, this really, really does work, but I recommend doing this if you have SEVERELY DAMAGED HAIR. I think it would leave your hair super oily, but then again, yes, it does kind of make your hair oily but it's better than super dry, straw-like hair right? I recommend not doing it too much though because I'm pretty sure it will dry out your hair. But this treatment is the only treatment that has worked for my straw-like severely damaged hair. It's a miracle worker :D (11/17/2008)
By stephanie
Answer This Question
Add your voice to the conversation. Click here to answer this question.