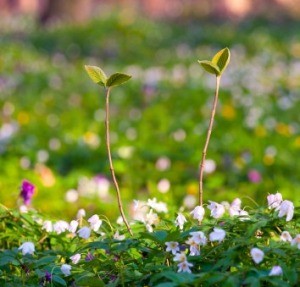 Volunteer trees are not always welcome in the yard or garden. This is a guide about getting rid of volunteer trees.
Ad
---
Questions
Here are questions related to Getting Rid of Volunteer Trees.
I have a lot of "volunteer" trees (oak, pine, pecan, chinaberry, weed trees) in my yard. They are 1 inch - 6 inches in diameter. I want to get them out of my beds. I have cut them back, but need to kill or get the roots up. I have tried to shovel. Any ideas and thanks.
By laidback arcing from Charleston, SC
AnswerWas this interesting? Yes No
Ad
---
---
Most Recent Answer
By laidback arcing [5] 03/16/20100 people found this helpful
Some people posted epsom salt and others just have salt. I understand about cutting into the stump and adding but do I water them in around the roots or just put them around the roots and allow nature to do it thing? Thanks for the help!
---
Does anyone know how I can get rid of all these baby oak trees? How do I prevent them from sprouting like this again? Our back yard has lots of oak trees and we love them for the shade, plus we just love trees. But the acorns this year have sprouted like never before.
By Cricketnc from Parkton, NC
AnswerWas this interesting? Yes No
Ad
---
---
Most Recent Answer
By Cricket [205] 05/18/20090 people found this helpful
Hi Ncgardener. Unfortunately my baby oaks aren't in my flower beds. I could handle that better than what I have. Mine are all through my back lawn.
Like you I feed the birds and squirrels and such so don't want to use poisons. But I've got at least 700-1000 of these seedlings literally carpeting my lawn back there. I'm going to have to come up with something soon or I'll be in real trouble with them.
---
Suckers of my cassia tree are springing up all over the yard including between cracks in sidewalk, what to do?
By Judith R from Tampa, FL
Solutions: Getting Rid of Volunteer Trees
Do you have knowledge about this guide topic? Feel free to share a solution!