If you don't want to store wrapping paper for the next appropriate holiday or birthday, get creative and use it for other purposes. This is a guide about uses for leftover wrapping paper.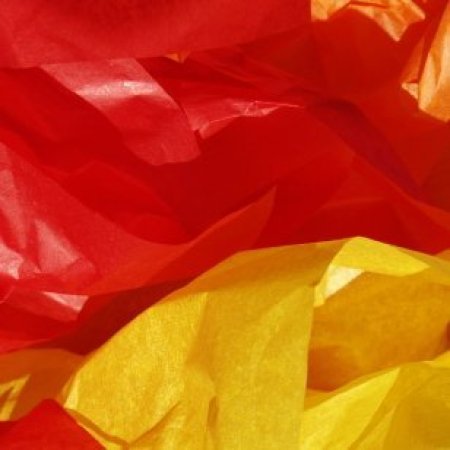 If you save all your gift wrap paper, here's a great use for it. Put it through a paper shredder and use it as your filler. Match the color to the theme of your basket.
Having run out of tissue paper for packing around gifts, I shredded some wrapping paper. It looked great. Now instead of paper gift wrap (even the most crumpled bit! ) going to the bin it goes in the shredder and I have my recycled packaging.
Happy new yew year to you all.
From Derry/Londonderry U.K City of culture 2013
What are some uses for leftover Christmas paper?

Emily from Greenwood, SC
---
Most Recent Answer
By guest (Guest Post) Flag
November 20, 2006
glue or tape to outside of boxes, then pack ornaments and other holiday items. you'll
be able to find your seasonal items that much
faster next year.
glue or tape on shoe boxes for decorative storage.
Enjoy the holidays!
---
I use leftover holiday wrapping paper all year long in my sewing room. I hate working with flimsy tissue paper patterns so I lay them out on the white back of the wrapping paper and transfer them with a Sharpie (it bleeds through the tissue). The new paper patterns are easier to fold and store and last through many more foldings than tissue. And I don't have to pay for special pattern tracing paper!

By Amy
If you are like me, you do not like to store left over wrapping paper, what a hassle. Instead of storing it I turn it over and use the back side for wrapping gifts, boxes to store magazines in, or organizing bins. There are many uses for it. Let the kids draw on it.
Of course then there is always the tube it was rolled on. There are dozens of uses for it, electric cord storage, walkie talkies for the kids, many kids toys can be made from them. Corral yardsticks in one, tape several together to organize dowel rods. Once you get started, you won't know where to stop with the uses you will come up with for both the paper and the roll it came on.
When you go to buy your paper, try to think of other holidays instead of just Christmas next year. Purchase plain colors so you can use it all through the year. You can add Christmas motifs and greenery to make the gift say Christmas, if you feel you have to.
By Ann from Loup City, NE
By Cyinda 214 1,287
Old Christmas wrapping paper makes great pattern paper! If you make your own sewing patterns or make duplicate patterns or revisions to patterns like I do, use your old Christmas wrapping paper or Christmas tissue paper, it makes great patterns!
You can also turn over Christmas wrapping paper and let kids use the blank side to color or paint on.
When buying Christmas paper during the holidays, I try to find colors that I can use the rest of the year for gifts and other holidays like Gold, Silver, Copper, Purple, Blue, and Checked or Stars. Gold and silver makes great wedding and anniversary wrapping paper while Blue, Purple, Checks and Stars makes great Birthday paper.
Use Gold Christmas Paper to "gold leaf" your crafts and projects with.
By Joy Wolff 4 5
While at a book store, I found some beautiful wrapping paper. The one I chose was several rows of cats which were black with red designs on them, with a dark red background. I have framed this paper within a black frame, and it's hanging in my bedroom now. Very inexpensive and different.

By Joy from Culbertson, MT
If you're like me, you have way too much wrapping paper left over from Christmas. I turn it over, white side up, and staple it to the wall in my kids' room for their artistic whims to go wild! They love decorating their new "wallpaper".
By AlaskanAurora from Dutch Harbor, AK
By Cyinda 214 1,287
Here's my favorite tip for left over "Xmas Print" wrapping paper: I sew and like to alter or make my own patterns so, my favorite "Christmas Left Over Tip" is to use left over Christmas wrapping paper for making patterns with. I just use the back side which is white to draw and cut out my patterns. The white back side of left over Christmas paper also works great for Kids to draw and color on.

By Cyinda from Near Seattle
I use leftover wrapping paper from holidays to practice my origami sea turtle craft. I still have to perfect the feet on the sea turtle. You can buy origami kits at the Dollar General and maybe Walmart. I don't like to practice with the regular paper until I get it right.
I am going to do an article later on about how to do this craft.
I keep my leftover Christmas wrapping paper. Then I can use it to wrap up delicate and fragile ornaments off the Christmas tree to store in a box for the next year. Then, I repeat with new and fresh after gifts open the next year and so on.
By Safka from Oregon
Answers:
RE: Uses for Leftover Christmas Wrap
Okay, this is a simple, but brilliant idea! Thanks for sharing. (11/11/2006)