Betty
Bronze Post Medal for All Time! 104 Posts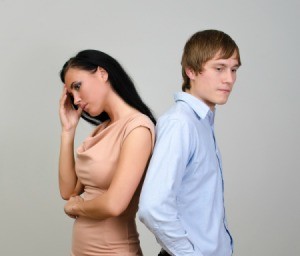 Hopefully some of my FT friends can give me insight on how to handle my brother whom I love. Both my parents are deceased and he and I are the only family left. The problem is he cannot tolerate people of a different race, color, or sexual orientation. He's also had 3 different women divorce him and after 20 years is still very bitter. I myself have been divorced, but I know there are more good men than bad. My brother has lived in the same city all his life and worked for himself. We now live in the same city, but I've lived most of my life in a large city interacting, working with, and been friends with all races and people with different lifestyles.
Nearly every time I see or talk to him he brings up political, racist, etc. comments. He gets so loud and verbal and when he sees I don't agree his anger seems to escalate. Afterwards, I tell myself next time I won't even comment. The holidays are right around the corner, shortly after the presidential elections and I can't bear the thought of spending the holiday with him, but on the other hand I don't want him being alone. I'm conflicted.
By Betty
Answers
Would your brother be willing to have a "agree to disagree and not talk politics" rule? Maybe you could both agree to not discuss controversial issues, and just keep to fun holiday type stuff. Whenever I deal with someone like that, I just nod and smile. No point arguing with him - he doesn't sound like someone who has an open mind. If you were going to invite other people too, especially people he might hurt or offend, I would think again about inviting him.Maybe you could meet him for dinner at a restaurant on Christmas Eve, or something like that - in public.
Jerry Seinfeld said once that he often dealt with people by pretending he was a talk show host - nodding and smiling and not giving a d*** what the other person was saying. On the other hand, if your brother has crossed the line into being abusive, then you need to nip that in the bud. He needs to stop or keep away. If he's yelling at you or being verbally abusive then you need to protect yourself. Good luck.
Your brother sounds like my brother. After years of putting up with him I finally had enough.These "brothers" are angry people. When they rale against people they don't even know and get angry when you dissagree they are looking for a fight. For my own serenity I stopped having anything to do with him. You need to be around people who share your tolerant views and who make you feel happy when you are with them.
By trying to force his views down your throat he really doesn't care about your feelings. Let him go his own way and in time he may come to his senses. And don't worry about him. There is nothing you can do for him.
My husband has a similarly strained relationship with his own brother, who is so bitter and lonely and has a completely opposite worldview from our own.
It's hard for them to be together without arguing. When they are together, my husband tries to steer conversation to neutral topics, but that is getting harder and harder. It is much easier in a public place, like a restaurant, where the brother is less likely to be uncivil.
Or maybe you could help avoid argumentative discussions by using the visit with your brother to talk about old times, childhood holiday traditions, look through photo albums if you have them of when you were both young, etcetera. Unless those days were unhappy ones, perhaps talking about them will help him center on what you do have in common instead of what you don't.
Whatever has not worked in the last visits, try to avoid that scenario. Certainly don't turn on the TV or watch the news with him, but try to keep his mind busy with other things besides what he likes to argue about. Maybe play some board games or chess or something to distract him from the usual argumentative thoughts.
It's good that you want to reach out to him, but some people make themselves hard to reach by just being unreasonable. If you must be firm with him, just be honest... "I love you, I want to see you, but I would rather not see you than argue. So let's not talk about things that we know will make us argue, so we can continue to visit."
Some people feel that they can be politically incorrect with close friends and family - so when they talk racism, sexism, etc with you it is meant to be a compliment - you are one of the family.
You can always just nod and smile, as Vaylmer suggests.
Read More

Answers