We are expecting our third child and our older kids really wanted to surprise us with what the baby's gender would be. Our son had made a gender-reveal cake for his aunt last year and wanted to do the same for us.
We had the gender written down and sealed in an envelope, then my best friend came over and helped them make the cake.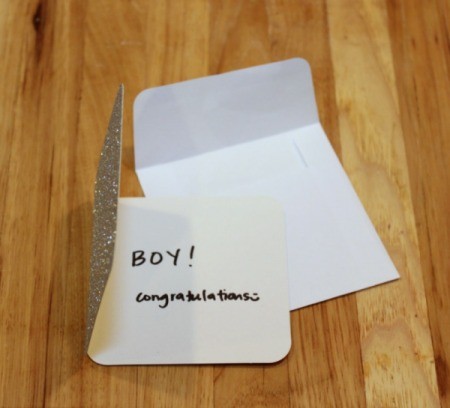 The kids made the decorations out of rice krispy treats, then covered them in fondant.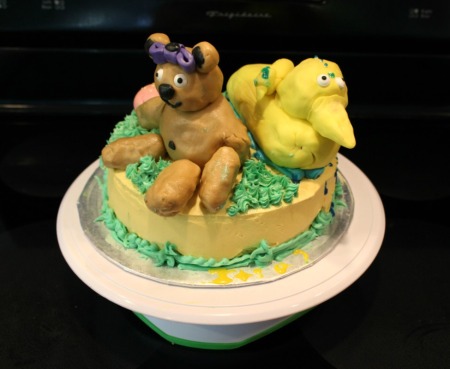 Between the two layers, they put a layer of icing colored to indicate the gender. When we cut into it, we found out we are having a BOY!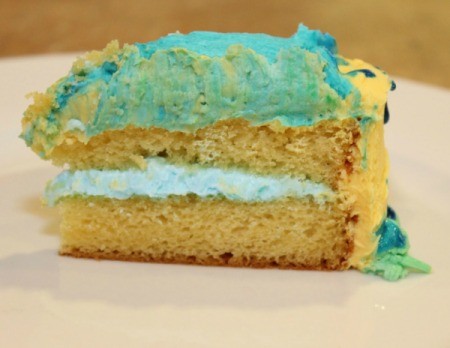 It turned out so cute and was a wonderful way for our kids to be involved! :)