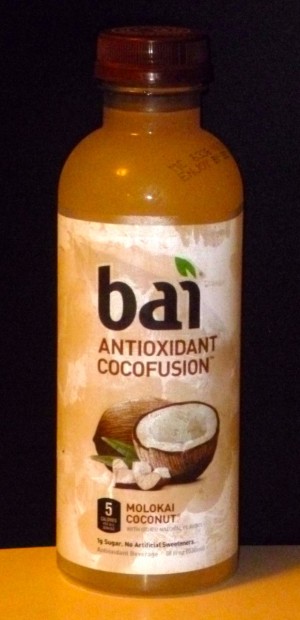 Once in a great while, I'll come across a product I like so much, I just want to stand up, shout and share it with everyone. If you like coconut, this Antioxidant Cocofusion water tastes like a Mounds Bar without the sugar or chocolate. Think Pina Colada without the alcohol.
I've never been a big water drinker and I can't say enough about this drink. I'm probably going to start ordering it on-line by the case. It really is that good and I find myself drinking a lot more water.
Depending where you shop, look in the aisle where the assorted energy water is stocked. When not on sale, it's a little over $2.00 for 18 fl oz. If your grocery doesn't offer it, there are multiple on-line sites that do. From what I've seen, they average out to about $1.60 per the 18 fl oz.
In my opinion, the drink is well worth the cost and by far the best tasting water I've ever had, with only 1g sugar and no artificial sweeteners.