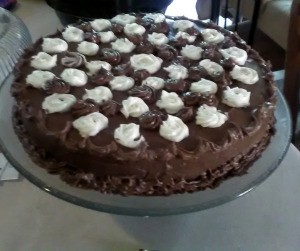 A hearth is timeless. In days past, of the likes of Little Women, warm flickering light from the stove used to brighten up evenings for families coming together over a meal. What would they talk about? Maybe the ships coming in from sea, slow telegraphs from a father far away, the newspaper picked up for a dime from the little boy at the market? After the dishes were put away, a child like Beth might play hymns on her old upright, several decades before the radio was ever invented.
My kitchen is a little different, but I like to think that the March girls would approve. We have a sunny table nook where loved ones wind down with tea after a long day at work. Our old giant German Shepherd will come in and lay down by your feet, happy you're home. When I'm working, I have to shoo her out because she's so big. Ricki dog will watch, drifting off to sleep as our little Fanny cat picks up on the soft, happy mood and drops one of her yarn "poof" toys by my feet as I'm cooking, then flops on her back like a puppy so someone will scratch her belly. I crank up some jazz on Spotify and get to work with soup, breads, and sometimes, a fancy treat.
I've learned a few tricks over the past few years. For one, baking is a long process of trial and error. I can't tell you how many times I've forgotten to put salt in my bread dough or made a dry cake. It happens to everyone, even in Little Women. Lesson one: keep a sense of humor. A couple of months ago I tried to make a pumpkin pie with homemade puree saved over the winter. Umm... well, take a look for yourself!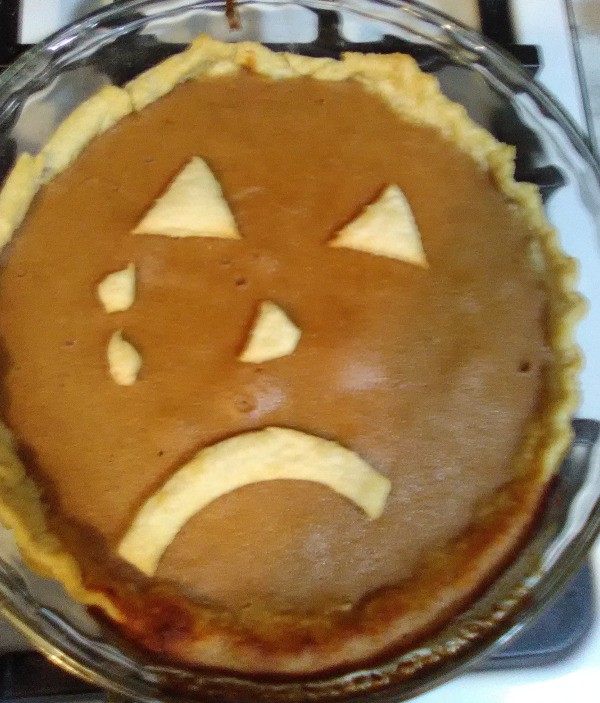 I used a butter crust recipe that I never tried before, and it shriveled up like you would not believe when I par-baked it. (Make sure you chill the rolled out crust for at least half an hour before you par-bake it. OR, just use a shortening-butter crust recipe.) I figured I should try to salvage a little, so I made a tart instead. Everyone knew that my pie failed, but I presented it in a way that made us laugh!
About salvaging things, that's lesson two! For example, when you forget to put salt in your bread, it will still technically rise, bake, and be edible. Freeze the loaf and save it for a time when you want to make something like croutons or bread pudding. And when I made my sad pumpkin pie, I had a lot of filling left over but not enough ingredients to make another crust. I decided to add in a little oil, sugar, flour, spice, a pinch of SALT, and baking powder in proportion to the wet filling ingredients to make a quick bread. It wasn't perfect, but it tasted nice and prevented food waste.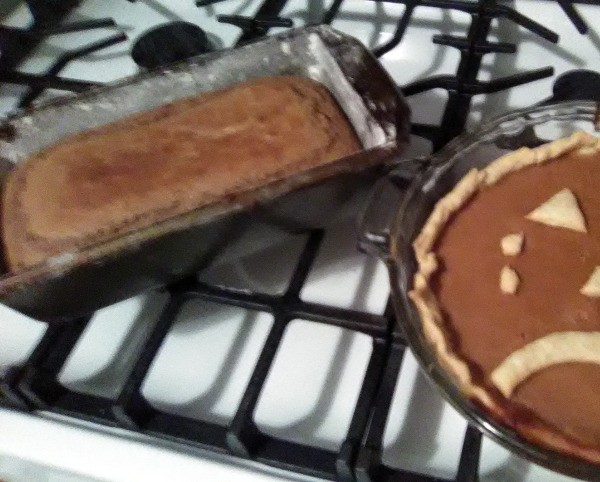 Lesson three, when you start baking, you never stop learning. Don't get discouraged, just do the best you can with the skills you have! For instance, I have yet to make a double/triple layer cake that doesn't sag over a bit to one side. But, I can make a simple frosting rosette. For my mother's birthday last year, I made a single layer cake from a very delicate Ghirardelli recipe and covered it with rosettes, freezing the other cake circle for another time. Guess what? No one cared that it wasn't a double-decker cake. They just liked the rosettes! Bonus points for not putting out more cake than we could eat because it was so rich.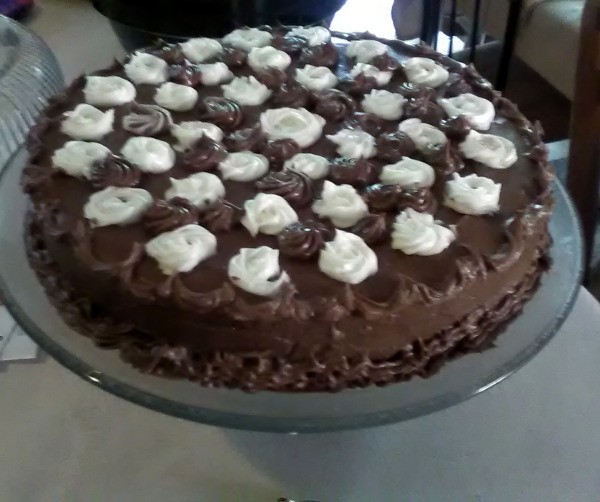 Last of all, let go, have fun and be creative. Don't cling so much to the idea of perfection. For one, some of the best ideas come out of mistakes. Also, the real joy in baking comes from making something that brings others happiness, which doesn't necessarily mean everything you make goes on Instagram. While baking has been passed down for centuries, from generation to generation, the goal is always the same: to bring people together. That's why the heart is in the hearth.