I spilled bleach on a cream carpet and it has now left a yellowy colour in it's wake. How can I rectify this? I need the carpet to be back to it's annoyingly stainable shade of cream before my landlord gets a hernia over it. My house inspection is looming.
Fiona from Leeds, Yorkshire, England
Answers:
Bleach Stain on Carpet
Have a carpet installer remove carpet from an area such as the closet. Cut out the bleached area and replace it with the carpet from the closet. Reinstall the damaged carpet in the closet. Hopefully in the back of the closet. The color difference may be significant at first, but it will look better than the bleached out areas. Trying to dye it will make it worse. (06/22/2007)
Bleach Stain on Carpet
How about a throw rug? (06/22/2007)

By michawnpita
Bleach Stain on Carpet
I used the Roper system for a number of bleach spots and who knows what else that created spots very much like those in your picture. It takes some time but it did work. The spot I had like yours was definitely minimized. On another carpet, some very small spots were rendered un-noticeable. The process is time consuming so if you try it, make sure you have a few hours that you can dedicate to it. You will need a carpet spot machine that you can use to repeatedly rinse/vacuum the spot after each application of solution. A hand held one is good, but my problem was that it didn't hold the charge long enough. It's worth a try. If it doesn't completely work, at least it will minimize it. The process is not a dyeing process. (07/01/2007)

Bleach Stain on Carpet
While there are some do-it-yourself spot dye kits available, this repair really should be left to a professional carpet dyeing company as it would be nearly impossible for an untrained person to achieve a good color match. Also, the bleach spot needs to be properly and fully neutralized, using a bleach neutralizer in order to prevent the spot from just fading out again once it has been repaired.
I would suggest that you check in your local telephone directory to locate a carpet dyeing professional who can perform this repair for you. You could also look for a company or individual online.
Hope this helps you.
Sincerely.
Chris H. from MD, USA (07/25/2007)

By Colorful Carpets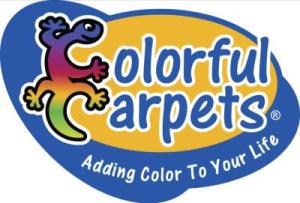 Bleach Stain on Carpet
I was even thinking of cutting out each strand of yarn and sewing in some strands that have fallen out of another section. It could take some time, but it would solve the problem. Otherwise, I will use the marker idea if I can find a tan marker. (12/25/2007)

By renter
Bleach Stain on Carpet
For anyone reading this please do not order the Bleach Stain Removal kit from Roper International unless you enjoy being ripped off. Go another route just do not go with them. You will never know if the product works, because they will never send it to you, answer your questions, or return your calls. Their advertisement should say give us your money and we will never give you anything. At least that's honest. (06/14/2009)

By SweetT23
Bleach Stain on Carpet
I had the same experience. I finally went to a carpet specialist and he told me that the only way to fix it is to patch it. He said to cut the spot out of the carpet, into a square shape is best. Then go to a closet and cut the carpet out of the entire bottom of the closet (if you stain and varnish it, the closet will look like it was always that way), and use that piece for cutting a piece to fit into the square you cut out. You will need to use carpet glue to put it down with, but after a few vacuumings you won't be able to tell unless you know it's there. (Don't mention it to your landlord and he probably won't notice.)
Once you have it down and the glue dries, depending on the type of carpet it is, you might take a stiff hair brush and brush the fibers back and forth to meld them in with the rest. I did this with my spot and it's worked beautifully. (06/14/2009)

By Cricketnc