A fun dessert "pizza" that will be as much fun to eat, as it is to make.
Ingredients
1 pkg. Pillsbury Fudge Brownie Mix
2 Tbsp. flour
1/3 cup water
1/4 cup oil
1 egg
1 cup miniature marshmallows
1/2 cup candy coated chocolate M&M pieces
1/2 cup caramel ice cream topping
Directions: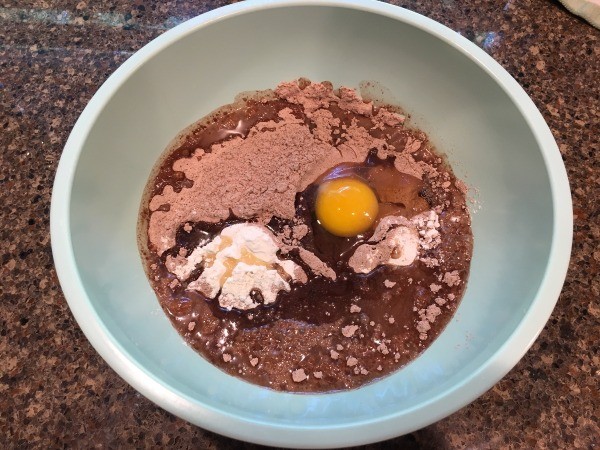 Preheat oven to 350 F. Combine brownie mix, flour, water, oil and egg; beat 50 strokes by hand.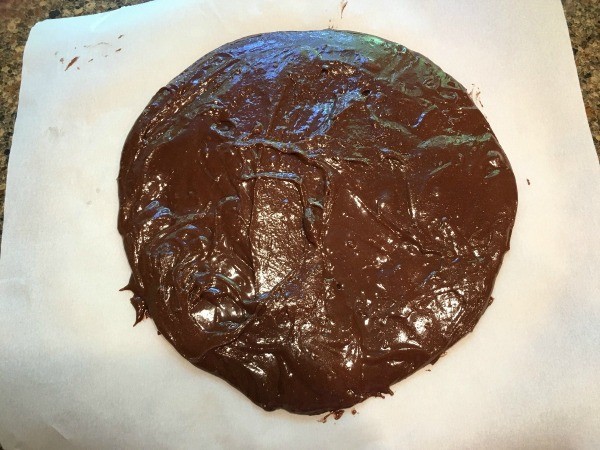 Place parchment paper on 15 inch baking stone. Pour brownie mixture on paper and spread into a 14 inch circle.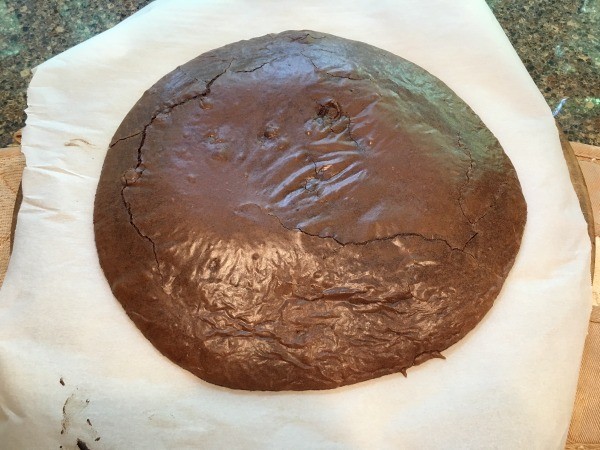 Bake for 15 to 20 minutes. Do not overbake.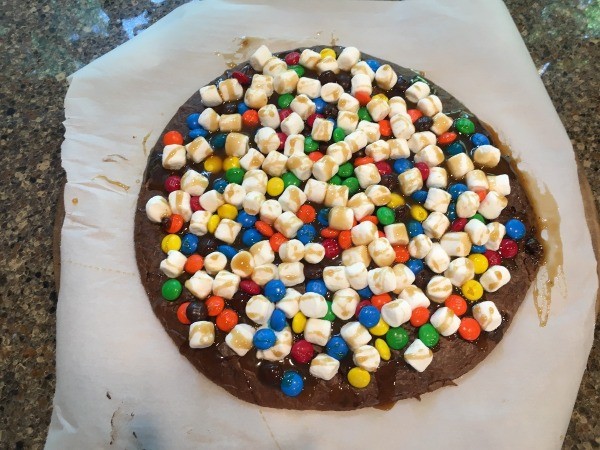 Immediately sprinkle with marshmallows, candy coated M&M's. Cool for 20 minutes. Drizzle with ice cream topping.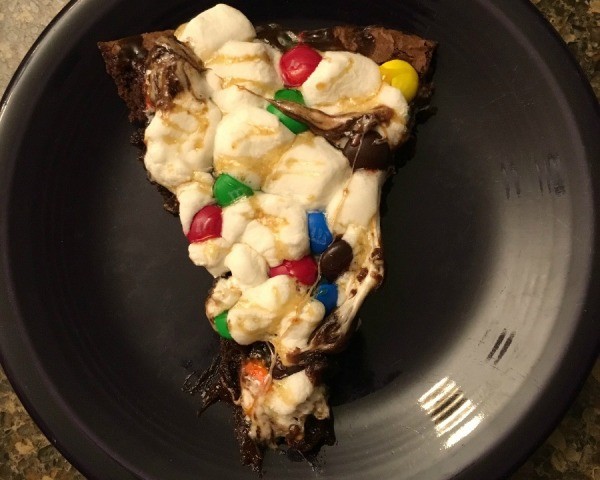 Cool completely. Cut into squares to serve. Makes 16 servings.
By Robin