Bulldog Mix Photos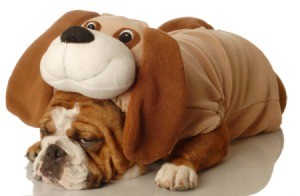 There are so many wonderful companions of all kinds. This guide contains
bulldog mix photos
.
Photos
Share on ThriftyFunCheck out these photos. Click at right to share your own photo in this guide.
Zelda is 1 years old now, in this picture she was 2 months old. Just a baby, but so cute. She is a Boston Terrier/Bulldog mix. We got her one year ago, from an ad in the paper, it was love at first sight. We had to bring her home with us. As you can see too cute!
She loves to chase leaves, balls, bugs, anything that moves! She is a bundle of energy, except for when she crashes, like in this picture! She was only a few months old, and slept with my son's house shoe with a warm bottle in it.
By cdc0329 from Cleveland, TN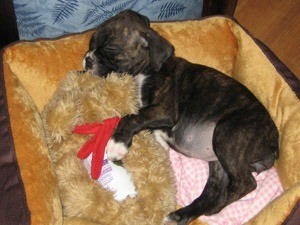 Our white English bulldog mix playing fetch with our firewood. His name is Sammy and is just a little over a year old.
By Anita T.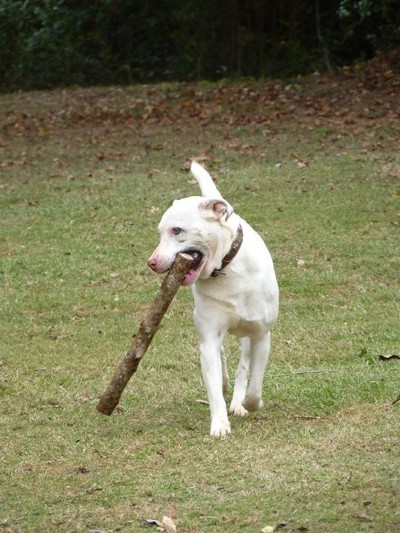 Red is a 3 month old Bulldog, Chow, and Hound mix. I got Red about 2 weeks ago. I adopted her from a lady who had her, her brother, and mom. She likes to play in her water bowl. Red is a good dog to have. She brings a smile to everyone's face.
By Kim from Princeton, WV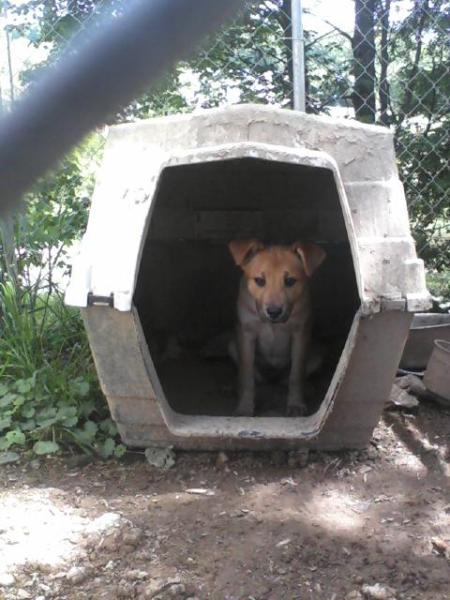 This is George. We're not exactly sure how old he is, since he's a rescue, but we think around 8 or older. The vet says he is a Valley Bulldog; he's definitely part English Bulldog, and the other half is probably Boxer but could be American Bulldog.
We adopted him from a rescue, New Hope in New Kent, VA a few years ago. He ended up in rescue after he had gotten out of his home and ended up at a construction site, where a worker hit him in the head with an ax. George spent 4 months in the vet hospital. Just before he was to be sent home, his human companion died. New Hope took him in, and we fell in love with him the first moment we saw him.
Georgie likes to chase sticks, chew the tops off of empty plastic water bottles, and (though it's not really "fun" but he loves it) lie in the sun. His favorite thing to do is greet people, especially when they come into our house. George will bark and wiggle his tail nub so hard it shakes his entire back end; he runs in circles and will grab anything handy (shoes, a bone, particularly anything cardboard like soda 12-pack boxes) and run with it.
George is a survivor and an awesome companion. He's getting a little older and has his grumpy moments; but considering everything he's been through, he's certainly earned those.
By Beth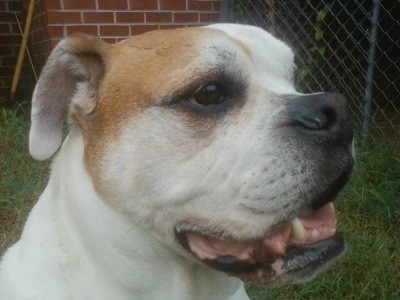 Related Content