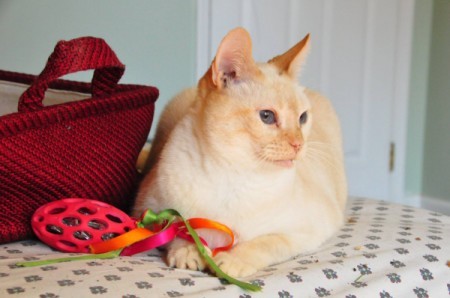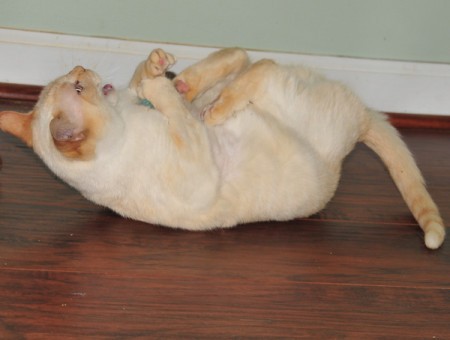 Your Pet's Age
5
Your Pet's Breed
Flame Point Siamese Mix
How and when did you get your pet?
I rescued Buttercup and her 3 kittens from a kill shelter in North Georgia in 2013.
What does your pet like to do for fun?
Buttercup loves to play with her ribbon toys (a crunchy toy with ribbons that come out of it). She loves to chase catnip mice and bat a ball around the circular scratcher. She is a sweet, laid back girl with a mild and loving personality.
Do you have anything else to share about your pet?
One of Buttercup's kittens died of fading kitten syndrome within 1 week of her rescue. The boy was adopted around 4 months old. The third kitten, Romper, a tortoiseshell beauty, has grown up with Buttercup and is very bonded with her. All cats (Buttercup and her kittens) were quite sick upon their rescue. They had awful colds which lingered for months, despite many vet visits. Buttercup and Romper both have autoimmune issues and have had to have almost all their teeth pulled due to severe stomatitis. They also have to stay on a very strict prescription diet or they will get very ill (from IBD) and Buttercup will break out with rodent's ulcers (eosinophilic granuloma syndrome). We also found that Buttercup has a rare and unusual band of connective tissue running through her heart. Our kitty cardiologist who teaches at UGA's vet school said he's heard or read of this, but never seen it. Yet, it does not stop her and she fortunately does not have to have meds with her cardiac condition. With all her rough start to life and her disadvantages, Buttercup is about as sweet as the kitties come.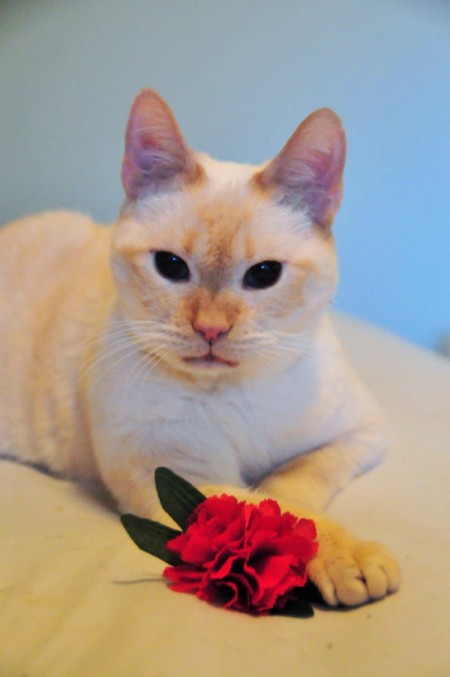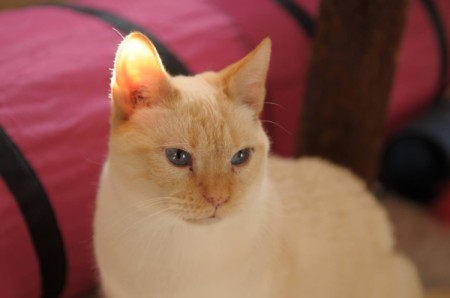 Add your voice! Click below to comment. ThriftyFun is powered by your wisdom!
Add your voice! Click below to comment. ThriftyFun is powered by your wisdom!