Buying Seeds
Solutions
Share on ThriftyFunThis guide contains the following solutions. Have something to add? Please share your solution!
Gardening is not an exact science and can be very complicated. Misinformation passed along from generation to generation only adds to the complication. Most people are content to plant a packet of straight neck yellow squash, follow packet instructions, and hope for the best. This is good.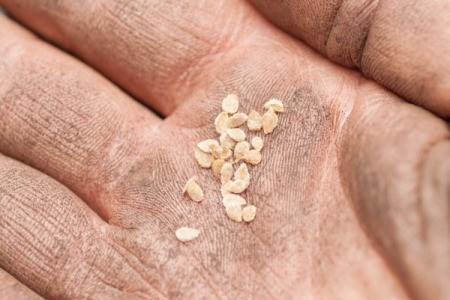 Read More...
The snow and ice are still thick on the ground in my area, but it's time to plan my spring garden. I know that a lot of people are doing the same thing. Planning the garden is almost as much fun as harvesting it! I can't wait to look out my door and see the first crops of peas, greens, lettuces, and broccoli.
If you are planning your garden, there is a really easy way to shop from over 150 on-line catalogs at once - go to Mother Earth. Mother Earth Magazine, that is. Go to:
At the top of the page, you will find their search bar. Type in "seed finder". There you should be able to find just about any seed, start, plant, etc, that you can think of, and lots more.
This is also a good website for finding information on green living, doing it yourself, and a multitude of other topics. When I went on today, they had a nice article about making crackers that I will be trying out tomorrow. And give their articles on making artisan bread in 5 minutes a day a look - they're awesome.
Source: My favorite, Mother Earth News magazine
By Free2B from North Royalton, OH
This is a link to an article from Mother Earth News, my favorite magazine, and an excellent web site. It is a list of some of the very best veggie seed companies. You can send for free (usually) catalogs, or look at the on-line catalogs.
Some of these catalogs are just beautiful, or have a LOT of good information about gardening. Most have the good, old-fashioned, heirloom seeds. These produce veggies that are more flavorful and, sometimes, have been forgotten by most people - veggies like black tomatoes and purple carrots.
If you have never tasted a black tomato, you are really missing out. They are so flavorful it is amazing!
Source:
By Free2B from North Royalton, OH
Spring planting has a way of sneaking up on you when you least expect it. Shopping for seeds in mid-winter a great way to spend the day, and gives you plenty of time to sort out the details of the next growing season.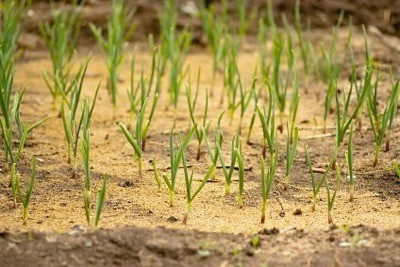 Read More...
May 2, 2012
1

found this helpful
Whether you buy seeds from a catalog or purchase them from a store, understanding seed terms will help you make more informed decisions when buying garden seeds.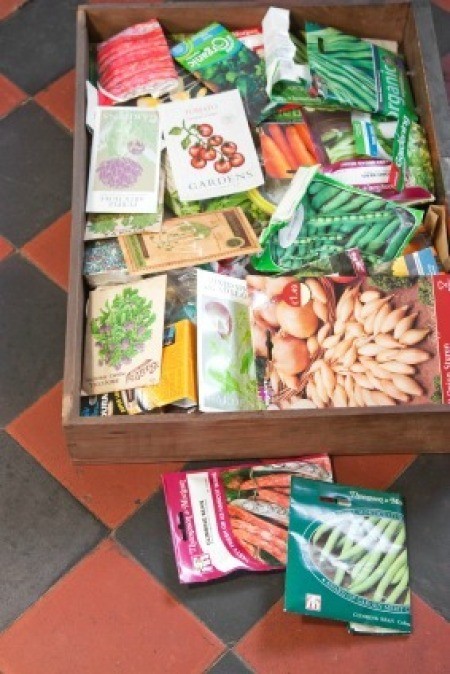 Read More...
This year for my garden I decided to save some money buying seeds. What I did was go to eBbay, find a seller that had a large supply of seeds, and who offered free shipping on every order after the first is placed.
Read More...
Questions
Ask a QuestionHere are the questions asked by community members. Read on to see the answers provided by the ThriftyFun community or ask a new question.
Where can I buy gourd seeds to grow for myself?
Answers
September 15, 2018
1

found this helpful
You can buy gourd seeds online from several different seed companies. Typically, local farm and garden center have them. Any store that sells flower and vegetable seeds usually has gourd seeds.
September 15, 2018
1

found this helpful
Burpee, American and Ferry Morse are popular seed companies
September 15, 2018
1

found this helpful
Our dollar general had great seeds very reasonable! If you have any fresh grown from friends, I have had luck with gourds (and pumpkins) drying the seeds and using the seeds the next season.
September 16, 2018
1

found this helpful
We bought some from Walmart last year so just check around at Lowe's or Home Depot as they all have a large collection of seeds right now.
Otherwise you can order online from eBay, Amazon, and all of the seed stores.
September 17, 2018
0

found this helpful
Thank you everyone, I'm going to get the seeds.
September 18, 2018
0

found this helpful
Good - just in case you have never grown gourds and especially if you wish to dry them, be sure to do some reading up on the subject so you will have great success and lots of fun.
Below is just a Google site but, as you can see, there is lots of information, so check some out before you plant your seeds.
September 18, 2018
0

found this helpful
Too bad the internet wasn't around when I started gardening years ago!! One other tip is I had a lot of luck training my gourd plants to grow up a trellis. The first year many rotted on the wet ground which was so disappointing (and stinky and yucky).
The second year, when they went up the trellis they were smaller, and a few fell from the weight, but the bulk were lovely and unusual. Some even got neat shapes from being near the trellis they were growing up (and one time through). These are a lot of fun to grow and then use the seeds the next year!
Answer

this Question

...
I have been trying to find "Bear Britches" seeds. Has anyone seen any places to buy them?
Hardiness Zone: 6a
By carole from MI
Answers
October 4, 2009
0

found this helpful
Go to the swap flower seed on this site, may somebody will have some, good luck.
October 8, 2009
0

found this helpful
I grow them, but I'm not sure how to collect the seeds. I could try to save you some. contact me at cheesyflasouvenir AT yahoo.com
October 8, 2009
0

found this helpful
Could someone tell me what the heck are Bear Britches?!
Answer

this Question

...
Q:
I am looking for a place that sells brown turkey fig seeds or other types of fig seeds (fruit bearing). I would also like to find a source for grancy grey beard tree seeds.
Hardiness Zone: 8a
Thanks!
kmcl59 from Pensacola, FL
A: kmc159,
Most figs rarely produce viable seeds, so you're usually better off looking for cuttings or second year trees. Many nurseries selling fig trees are either done shipping for the season, or they are already sold out. Try Jenè's Tropicals in St. Petersburg, FL., (www.tropicalfruits.com). Click on the link for Tropical Fruits or call: 727-344-1668. They sell Brown Turkey Fig trees in 3-gallon pots and ship worldwide. If that doesn't work out for you, I would try and find someone in the neighborhood that would give you a cutting or try to get on a local nursery's list for next year. When searching for Grancy Grey Beard tree seeds, you may also find them listed as White Fringe tree or Old Man's Beard. The seeds form on blue clusters in the fall (male trees produce more flowers and are more fragrant). Try Treehelp.com (www.treehelp.com). Click on the link for the TreeHelp Store and then the Seeds link. The Grancy seeds are listed under Old Man's Beard or Fringe Tree.
Ellen
Answers
By thrifty 50 (Guest Post)
April 25, 2006
0

found this helpful
It talkes a long time to get figs from a small 2 foot tree. I think this is one area you need to break down and buy a young tree
Answer

this Question

...
Related Content