Can a Dog with a Heart Murmur be Anesthetized?
I took my dog to the vet twice actually. The first time was because his scrotum became swollen. They gave him antibiotics and pain medication. Three days later I notice a bump and like two lumps so I took him again and the vet said it could be cancer maybe. He even had a blood test done, but every thing came back good! They are not giving me answers on what this could be. I'm worried! But the only option was to get him neutered! He's 12 years old and a Chihuahua. He also has a heart murmur. but they told me that he needs to get it done. If they do it he might not make it, but they said a surgical place can do it and they have different anesthesia for dogs with heart murmurs is that true?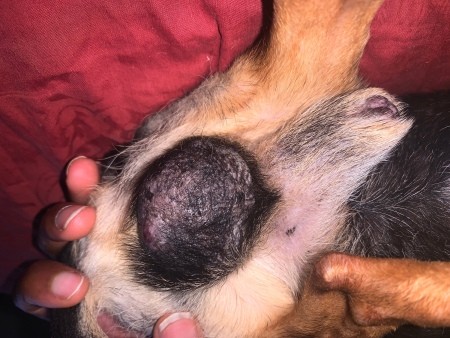 Add your voice! Click below to answer. ThriftyFun is powered by your wisdom!
March 31, 2020
0

found this helpful
Best Answer
If it was me, I would get a second opinion on the entire matter.
It is possible each vet has his or her own protocol for how they will or will not operate when there are co-existing conditions. I would not take any medical advice from people on social media--just advice from accredited vets on why they will or will not do it. This is just me!
We are fortunate here to have a very large veterinary hospital in my town. Perhaps call them and ask their guidance. PVSEC 412) 366-3400--maybe they can refer you to the facility closest to you.
Post back with an update. Prayers for healing.
I live in Dallas Texas but should I still call them
And I called a couple they said they will but thats not my concern its just the procedure Im really worried about he only went under once for deep cleaning and I believe he was 10 or 11
March 31, 2020
0

found this helpful
Best Answer
I would not have it done.He's 12yrs old if he is not in any pain or distress I would leave it alone.
He lost his appetite but will eat at times only a little plus hes been drinking water a lot but he does shows discomfort and the said that hes in pain
March 31, 2020
0

found this helpful
Maybe get a second opinion , and ask the next Vet about your concerns!
Ill do that first thing in the morning Thank you
I do have a update many vets that I have called said they will operate my original vet said he will she if the doctor feel comfortable doing it and she said yes but I also called around and every vet said they will operate but hes at risk but some can use different anesthesia then others but if my vet was going to refer me to a surgical veterinarian they said it will cost 1900 and thats to much just for a dog to get neutered and honestly hes still fine and its not his time to go also hes really heathy its just the heart murmur Im concerned about and that my vet said mainly hes just an older dog but I can say last year he went under anesthesia for deep teeth cleaning and they said the same hes at risk thats when I found out he had a heart murmur but he did good through it an woke up
April 3, 2020
0

found this helpful
I understand the concerns you have and I do agree with you. It sounds dangerous to you because the dog has a heat condition. I also know that vets have to tell you that if they put the dog under it can be risky. This is to prepare you for the worst. In a few cases putting a dog under can be dangerous and the dog's heart can stop. If you dog was pt under to have his teeth cleaned not too long ago I think your risk is less than if the dog never was put under.
This is a decision you will need to take. I had one male dog he was used for breeding. After years I did not let him breed again and he developed the same condition as your dog has right now. My vet said it was important to get this done quickly and also warned me of the risk because at that time my dog was 12. I did this anyhow understanding there was a risk but I also know if I did not do this the dog would suffer and be in pain and the black mass would grow even larger.
April 4, 2020
0

found this helpful
UP DATE My vet ask around with other doctors and she said we are rushing and this looks like a bad but she cancel the procedure because we never gave the antibiotics a chance to work . She said this looks like a infection. So we are finishing up his antibiotics and the bumps on his scrotum open up with puss and Is healing and yes everything is going done slowly Im glad she called other doctors to see what should it be or have to be done
April 6, 2020
0

found this helpful
Thanks for the update. Good news that the antibiotics are starting to work. Glad you waited.
Add your voice! Click below to answer. ThriftyFun is powered by your wisdom!
Advertisement