Caring for a 5 Week Old Puppy
What should I feed a 5 1/2 week old puppy?

By Frankie from FL
Answers:
Caring for a 5 Week Old Puppy
The world appears to be cursed with totally irresponsible "back yard breeders". Please consult your veterinarian or a registered licensed breeder irrespective of their kennel breed. They will both be horrified, but will help. You are doing your best. Good luck. (02/04/2011)
By FARSTAR
Caring for a 5 Week Old Puppy
I got a puppy when he was four weeks old. Now he is seven years old. I had to hand feed him. I used whole milk diluted a little, with small pieces of bread in a bowl. I left it to soak for a little and then hand fed the bread to him. I also had to help him drink water with a syringe. I did this for a week; then he started to eat and drink on his own. Then I went to dry puppy food from Purina, I added water with a little milk and soaked it until it was soft. I did this up until he was 8 weeks old. I never feed him canned soft food and now he is a healthy and strong dog. Make sure you keep water available at all times. He used to cry too and I went out an bought him a stuffed animal that looked like a dog. He used to lay with it all the time and he stopped his crying; plus he had a blanket to lay on inside a box. with no lid. He was relaxed then. (02/06/2011)
By pved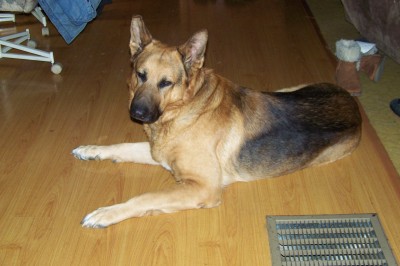 Add your voice! Click below to comment. ThriftyFun is powered by your wisdom!
Related Content