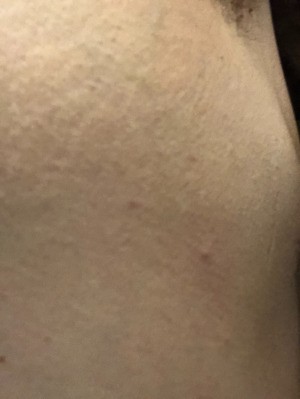 We are being plagued by something in our home. My wife, kids, and dad are itching to death. We get little tiny dots on our skin (mainly on the back, back of the knee, arms, stomach, the bends of the body that are being scratched into blotches and even sores. But the itching usually doesn't start until we lay down in a bed (seems everyone's bed causes it now) or even the bath (shower) and we have found no bugs on us or even felt anything on us. You lay down or get in the shower and the next thing you know you are scratching like a dog. We have two of those and believe me we know a flea bite and this ain't it!
We do live in a really old house and have farm animals, but we have been around them our whole lives and this has only started in the last few weeks and we have no idea what is causing it. Please does anyone know what we can do to stop this ourselves and/or what is even causing it? Could it be mold, rodent related (old house and farm animals), or is it these invisible mites or bug type things we have heard about?
Please I just want some answers, suggestions, hypothesis, help please! Thank you.