mindy
Bronze Post Medal for All Time! 109 Posts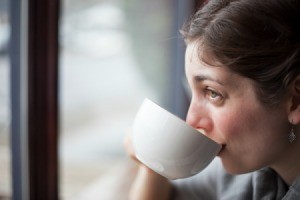 Chai Spiced coffee creamer ~~ Coffeemate (I think it was them) used to make chai spiced coffee creamer and I loved it!! I don't know if they stopped making it or my local stores no longer carry it - I've checked all 5. Does anyone know how to make this so I could keep it all week? Thanks!
Mindy from Oregon
Answers
By Noor (Guest Post)
September 29, 2008
0

found this helpful
Best Answer
1-1/2 cups nondairy powdered creamer
1 cup confectioner's sugar
1/2 cup instant nonfat dry milk powder
2 teaspoons ground cinnamon
2 teaspoons ground ginger
1/2 teaspoon ground cardamom
1/2 teaspoon ground white pepper
1/2 teaspoon ground cloves
1/4 teaspoon ground allspice
1. In a medium sized bowl, combine creamer, sugar, milk powder, cinnamon, ginger, cardamom, pepper, cloves and allspice. Spoon mixture into storage container and cover.
2. To serve, stir 1 tablespoon of creamer into 1 cup hot coffee.
By Annabelle (Guest Post)
July 17, 2007
0

found this helpful
Well, Im not sure how it would work out, ( it would probably thin down your creamer a bit, but if you dont mind that at all) I would just simmer cinnamon sticks, whole cloves and powdered ginger in 3 cups of water for 1/2 an hour then I would add sugar ( I would say 3/4-1 cup) then simmer again until it reduced to 1/2 a cup or so then I would strain it, let it cool, stir in a tablespoon of vanilla ( I use imitation) and add it to the creamer or half and half.
I make chai tea like that all the time and keep it in the fridge for up to a week and a half. ( the only difference is I add 10-12 tea bags) The 1/2 cup amount of that is enough to flavor 7-8 cups of milk. I usually use 2 cinnamon sticks . And I use 1-2 teaspoons of whole cloves, and 1/2-1 teaspoon of ginger.
(I just buy the cheap Mexican spices that are sold in a bag for this, so they end up costing $3 for all the spices and they last me through 5-6 batches)
Since it would just be a trial thing, I would recommend making a batch of the concentrate and then just mixing a bit of it in with the cup of coffee you were drinking to make sure you like it before you waste a whole container of creamer by mixing it in.
I hope this helps. :)
By Mindy (Guest Post)
July 17, 2007
0

found this helpful
thank you and I will try it!

July 19, 2007
0

found this helpful
Mindy..,.check this out.....
Join Very Best Coffee
Log In | Update Profile | Tell A Friend
It's July 19, 2007
Use our convenient Store Locator to find a store near you that carries
your favorite NESTLÉ products.
*Please note, all fields below are required.
Select a Brand
Select a Product
Enter Your Zip Code
Search Radius
Not in your store? They'll ship it to your door!
www.mybrandsinc.com*
customercare@mybrandsinc.com
toll-free: 1-888-281-6400
*By clicking this link, you will be taken to a site governed by the MyBrands Inc. privacy policy. Please be sure to read the privacy policy and terms and conditions posted on that site.
TrustE
© Nestlé makes the very best | Contact Us | Terms and Conditions | Privacy Policy | Sitema

July 20, 2007
0

found this helpful
did you know the word CHAI means tea in several languages?
By Cathy from Townsville, QLD (Guest Post)
October 3, 2007
0

found this helpful
In Australia we have several companies that make this to sell in supermarkets. I know that Nestle makes a nice one (maybe you can contact them to ask for the nearest store) and also Lipton do a decent one too, but I do not know if they are international or just Australian.
August 25, 2017
0

found this helpful
Yes, unfortunately, they quit making it? why, I don't know. Best creamer ever!

November 2, 2020
0

found this helpful
I loved it too. They don't make it anymore. I'm going to try this recipe
Answer

this Question