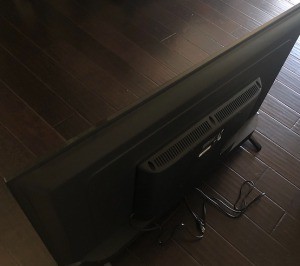 We were gifted this TV and so when the TV started experiencing some issues (ex: not turning on properly, the display would go be blank/black) we just unplugged and set it aside. While cleaning out the garage and planning to recycle this, I decided to check the manufactures date. (You can locate the manufactures date on the back of your tv by the serial number). The date was October 2020 and most TV manufactures last 1 year so I decided to reach out to the company, which was Philips.
Here's how it went,
Day 1: I reached out to the company via online chat. Chat representative and I tried trouble shooting the issue but we were not successful. Chat rep did want to see proof of receipt (however it was a gift so I did not have that) but I enclosed photos of the TV (front/back), close up of the manufactures date and serial number, remote control. Chat rep told me to contact back in a few days while he puts in a case.
Day 3: I contacted back via online chat with my case number and they said someone will call me in a few days because I don't have a receipt.
Day 5: I received a call stating my case was approved to have my TV fixed however the nearest location to have the TV fixed is not within my area, so they had to escalate to a manager approval and I will get a call back.
Day 6: I received a call back and great news, I will be sent a newer model tv, same size. And, once I receive my new tv, ship the non-working tv back with shipping label enclosed and paid for at the companies expensive.
A few days later, I received my new tv and I did not have to pay anything. It isn't brand new but looks to be refurbished but nonetheless it works and I'm happy with the turnaround time and experience.
If anyone is experiencing anything with wrong with their TV, check your manufacturer's date and do not hesitate and try to see what the manufacture can do to help assist you!