I have a hard wired smoke detector system with individual battery backup. My system started single chirps every 30 seconds 3 days ago. I changed all batteries in all smoke detectors in the system, still chirps. I had an electrician come by today and he does not know what the problem is either.
The chirp only comes from the master bedroom and disconnecting the bedroom detector physically and electrically does not stop the chirp. A physical inventory of the attic above the bedroom reveals "no" box, etc. that could cause the chirp. I'm lost, need help.

Mike from Garland, TX
Answers:
Chirping Smoke Detector System
Yep, we had this once, it was a short in the wiring. It had to be fixed by a repair guy. (02/28/2007)

By michawnpita
Chirping Smoke Detector System
Yes it is true that shorts can develop in the wiring in hardwired smoke detectors. Would your local fire department check it for free for you? It's worth inquiring at least. A big buggaboo of smoke detectors believe it or not, is dust in the sensors. Remove the top and batteries and vacuum it out using the brush attachment of your vacuum. Spiderwebs and house dust can cause the sensors to chirp. This last advice is from my husband who is a firefighter. The vacuuming should be done to all detectors regularly, a good time is the twice yearly time that is recommended to change the batteries and do a manual check. (03/02/2007)

By thriftmeg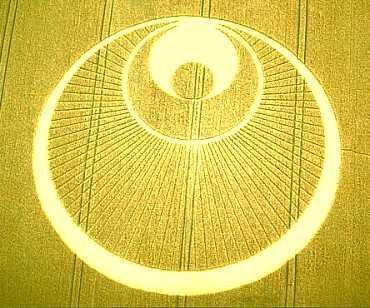 Chirping Smoke Detector System
This has happened to me, it took about a week to figure it out. The electrician actually had one of the batteries in backwards. If I were you, I would go around and make sure all of the batteries are in correctly. We had to call the manufacturer of the alarms and they said they were made like that for "security" purposes. I hope this helps. (03/04/2007)
By Mandy
Chirping Smoke Detector System
"Disconnecting the detector physically and electrically does not stop the chirp". Seems to disqualify some of the posters' advice above.

Muffle the detector by hand. Does beeping muffle? If so, it is the detector at fault, you must have the battery in place still, follow the advice by other posters. If not, it's not this detector. It's a nearby CO detector or other nearby smoke detector. This sound is hard to localize. Maybe an old detector lying in a drawer, that you have since replaced, but still has a battery in it? (01/13/2009)
Chirping Smoke Detector System
Make sure your battery has not expired. We just discovered our newly replaced battery expired in 2007 (and wondered why the smoke detector was still chirping). Replaced with a non-expired battery, two final beeps, and blessed silence; all is good. (09/29/2009)

By liv4shoes
Chirping Smoke Detector System
I had the exact same problem; chirping every 30 seconds in a hard wired smoke alarm despite changing the battery and ensuring the battery was fresh and installed properly. After frustration and considering replacing the whole dang unit, it occurred to me that the battery, although installed properly, was no longer making a good connection with the two connector plates at the end where the +/- leads connect. There was the tiniest hair-breadth play or movement of the battery.

So I simply took a letter opener (or pen, screw driver, whatever), and slightly bent/pulled out each of the two metal connector plates. These had been pressed down flat over time, and the battery leads were barely touching them. As soon as I pulled them out, when I reinstalled the battery it was in really tight and the leads made a solid connection with the connector plates -viola- the chirping stopped and my problem was solved. Hope this helps. (10/07/2009)

By LisaLG