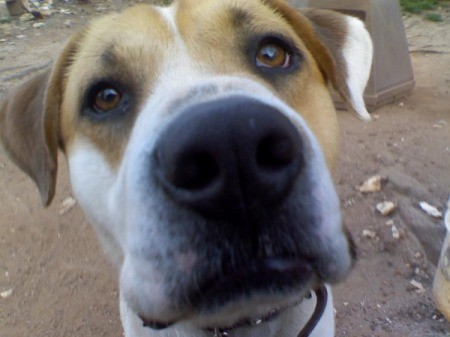 Your Pet's Age
3 years
Your Pet's Breed
Bull Mastiff/Pit Bull Mix
How and when did you get your pet?
This guy came to live with me when he was about 5 weeks old and remained part of the family for 5 years. He was the unfortunate victim of being stolen for the purposes of breeding and being made to fight in a local dog fighting ring. He was the sweetest gentlest animal. Being a Bull Mastiff/Pit Bull mix gave him very sought after features for these type of people.
What does your pet like to do for fun?
His favorite thing to do is escape from the house, yard, or kennel and try to get you to chase him. He could do this until he has run you up and down the street through neighbor's yards, everywhere. However, if you gave up and went home he would be scratching at the front door in 5 minutes to get in. This was his favorite game, needless to say, I preferred fetch, tug of war and things of that nature lol.
Do you have anything else to share about your pet?
I just posted this in memory of my good friend hoping to raise awareness to dog fighting. The animals used in this criminal activity are treated unspeakable, many live lives without veterinary care or proper food and water on a daily basis. Many that are gentle natured are turned in to what is known as a "bait" dog, meaning they know he does not have the right temperament to be a "champion fight dog" so they force him to fight the dog that they will be fighting so that that dog can train for the fight and be taught to fight viciously to the death.
Dogs by nature do not fight one another to the death. They fight until one submits and once that happens the dominate dog backs off because he has proven himself the leader. It's the people who participate in these events that force their dogs to fight till the death. The biggest toughest meanest dog who has killed the most is highly valuable as is his offspring. There is big money in this and we, as animal lovers, need to be on the lookout for these animals as they have no way to stop what's being done to them.
I never knew my next door neighbor was involved in this type of thing. I knew he had different dogs that would stay at his house for short periods of time and he would just say he was keeping them for a friend for awhile. I just thought he was a dog lover like me and trusted my dog over in his yard to play. It wasn't until well after the disappearance of my dog and a mutual friend dropped a hint in my ear that our area was known to host dog fights did I put two and two together. I reported him to law enforcement and he received a cruelty to animals charge, but paying that ticket is pennies compared to what he makes fighting so it's no deterrent. Meanwhile perfectly descent Pit Bulls are being made into monsters and people think this is their genuine nature. They are euthanized just for their breed and banned from several counties and jurisdictions for a problem little to do with them being Pit Bulls, but for people acting like savage animals for fun and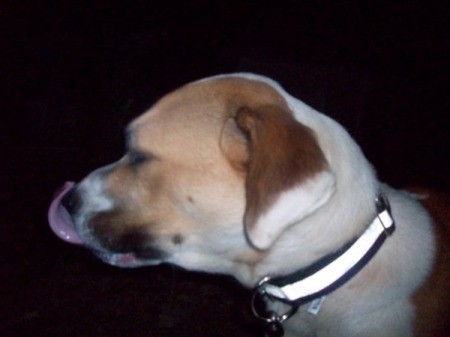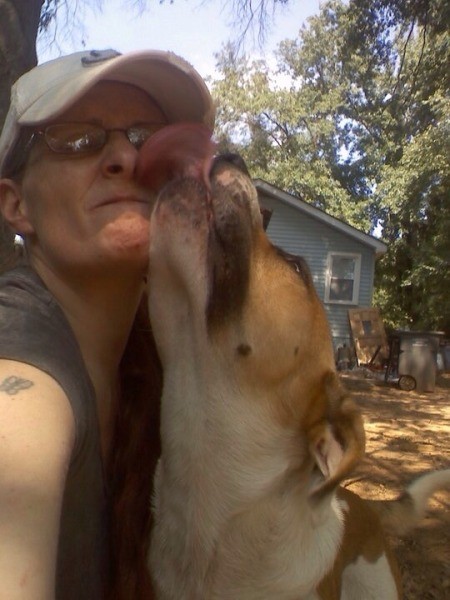 Add your voice! Click below to comment. ThriftyFun is powered by your wisdom!

January 12, 2016
0

found this helpful
Hey There Chucky!

January 14, 2016
0

found this helpful
Hi ya Chuck!

Stella
Silver Post Medal for All Time! 254 Posts
February 10, 2016
0

found this helpful
Sorry for you loss and thanks for sharing your story. It's such a sad story.
Add your voice! Click below to comment. ThriftyFun is powered by your wisdom!