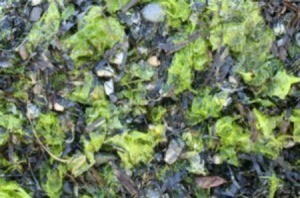 I do not know much about composting. I am a scuba diving instructor who lives in the Philippines. Each summer we get a lot of green algae (sea weed) wash up on our beach here and it is unsightly to our customers.
The local people who are paid to clean up the beach. They clean it the way they have always done by digging a hole and burying it. I am looking for a way in which they can use it to their benefit, and I have heard a lot about composting it.
I was hoping someone could help me, so I can show them what to do with it. So that it can to be used, to either sell it or use it themselves. This way they will remove it from the beach instead of burying it and possibly make some badly needed extra income through the low season. Any information would be appreciated.
Thanks,
Jamie
Answers
April 28, 2009
0

found this helpful
How to Make Quick and Easy Seaweed Compost
Any gardener is well-aware of the benefits of compost and the many ways it can enhance the gardening experience. Countless articles (online and otherwise) attest to its benefits and the ways to make it out of ordinary, home-found, organic materials. Indeed, the current rage of "Green Living" has lead to a virtual explosion of garden and yard composting interest, fueled, additionally by local cities and governments promotions of the concept through instructional materials and, in many cases, by providing consumers with composters at no charge.
Extracts from seaweed have long been proven to accelerate the health and growth of plants by stimulating soil microbial activity, enhancing photosynthesis, improving cold-tolerance and thwarting insect damage. Seaweed, having more than 60 different nutrients, by its nature, decomposes far quicker than grass clippings, leaves, vegetable cuttings and the like, most of which require shredding to increase decomposition. Seaweed requires nothing, thus simplifying and accelerating the composting process. End result: better compost with less time to make it.search for" Composting Seaweed" lot of info there,good luck.
April 29, 2009
0

found this helpful
Try contacting the companies that sell dried seaweed at health food stores.
May 1, 2009
0

found this helpful
Here is a website for DIY Sea Weed Composting.
How to Make Quick and Easy Seaweed Compost | eHow.comHow to Make Quick and Easy Seaweed Compost. Any gardener is well-aware of the benefits of compost and the many ways it can enhance the gardening experience.
www.ehow.com/how_2284434_quick-easy-seaweed-compost.html - 60k - Cached - Similar pages -
Composting SeaweedComposting Seaweed. Can I use seaweed for composting? The ThriftyFun community gives advice to coastal dwellers. Post your own tips here.
www.thriftyfun.com/tf438007.tip.html - 38k - Cached - Similar pages -
Can I put seaweed in my compost? - Yahoo! AnswersYou'll need to rinse it well first, to wash away as much salt as possible, and then either mix or layer the seaweed into your compost heap to help ...
answers.yahoo.com/question/index?qid=20070508140552AA8kKVF - 54k - Cached - Similar pages -
Seaweed Compost as an Amendment for Horticultural Soils in ...Seaweed Compost as an Amendment for Horticultural Soils in Patagonia, Argentina ... find Compost Science & Utilization articles. Seaweed (fresh, dry) or its ...
www.highbeam.com/doc/1P3-1515732151.html - 60k - Cached - Similar pages -
From Stillwater: Seaweed and Fish Fertilizer RecipesFeb 18, 2009 ... Seaweed contains insufficient nitrogen for making a good compost, ... The following guides may be used for making seaweed compost: 600 lbs. ...
stillwoods.blogspot.com/2009/02/seaweed-and-fish-fertilizer-
May 2, 2009
0

found this helpful
There are companies that harvest the seaweed. Find out what type it is, and then find a company that uses it. Good luck
Answer

this Question
Q:
I am employed by a local Maritime Council and our coastline has recently been hit by large deposits of Kelp like seaweed, getting on for nearly 2000 cubic meters. Can anyone explain to me the benefits that seaweed may have for local farmers if we are able to deliver it to them?
Steve, Dorset, UK
A: Steve,
There are many agricultural and garden applications for seaweed. It aids in seed germination, assists in nutrient uptake, helps plants resists insects, disease and frost; it aids in root development, conditions soil and acts as a fertilizer.
In addition to the horticultural applications, studies have shown that adding seaweed to livestock feed improves fertility rates, aids in gestation and birthing and reduces lameness.
Because I'm not familiar with the "shelf-life" of seaweed after it has been deposited on shore, I would recommend contacting Arramara Teoranta, a company in Ireland that processes seaweed for more information. You can visit them on the web here: www.arramara.ie
Answers
July 8, 2004
0

found this helpful
Hello Steve,
First, I think it would be good to identify what type of seaweed it is and make sure it is healthy. Probably a local university or biologist could tell you.
I've looked around on the internet and other than what has been posted here, there is a site in the UK that sells seaweed fertilizer. They have information on the benefits to the plants and the soil:
www.maxicrop.co.uk/.../garden_prod.html~content
Here is what we have on composting seaweed:
www.thriftyfun.com/tf438007.tip.html
There are some good links in those posts also. I use seaweed on my garden but do rinse out the salt first. Please let us know how it all turns out.
Susan
By (Guest Post)
July 8, 2004
0

found this helpful
'Seaweed is high in trace elements and potash. It is suitable for use around larger plants and some gardeners claim that the minerals in seaweed make plants resistant to frost damage and prolong the harvest of autumn tomatoes.
There are green, brown and red seaweeds, all of them good to use. Soft fleshy seaweeds rot fairly quickly, (kelps for example), while seagrass rots very slowly........
There is no need to wash the salt off seaweed, especially if it is just one among many mulches.......
Seaweed is absolutely weed free, doesn't harbour any plant diseases or insects and looks much better than you think'
Source 'The Reverse Garbage Mulch Book' by Sandra Clayton - Publ. Hyland House 1994
ISBN 1 875657 40 1
I have used seaweed but it took a long time to break down as its so dry here. Its also illegal to collect from the beach in Australia - so send some over to me! A half a sack of seaweed suspended in a big drum of water for a few months also makes a great liquid plant food.
Regards
Jo - ex Manxwoman - now an Aussie
By (Guest Post)
July 8, 2004
0

found this helpful
I forgot to mention in my last post.......check out the Hebrides or the Orkneys - I seem to remember that farmers there use seaweed exclusively for spreading on their fields
Regards
Jo
By steve woolard (Guest Post)
July 9, 2004
0

found this helpful
Thank's to all of you who have taken the time to post feedback comments to our "smelly" problem!
Local farmers and some members of the public have come forward and we have now got rid of nearly 1000cum. Farmers seemed to be fine and accept it "as seen" but are intending to leave alone in fields to allow the seaweed to breakdown naturally. By delivering it free to farmers, the Council has saved huge amounts of money which would have otherwise been spent on land-fill charges.Also we are now returning ammenity beaches back to the public in time for the school summer holidays. Good job done!""
By (Guest Post)
January 28, 2006
0

found this helpful
what are the beauty benefits of seaweed?
Answer

this Question
Is it a great idea to harness the sea, by also harvesting the seawater, into growing seaweed on coastal places of the world? This biomass can then cleaned, dried, and mulched into a fertilizer, to irrigate for our crops. Thus a useful product harnessed from the vast unhelpful salty seawater?
By Jasvinder from Nairobi, Kenya
Answer

this Question