The first time I ran across the root knot nematode I had no idea what it was. All I knew was that it destroyed my crop of green beans within three weeks. The root knot nematode is a small microscopic worm that lives in the soil. The female can lay up to 500 eggs on the roots of your plants. The eggs, feed on your roots and cause a large knot on the larger roots of the plant. The active worms feed on the smaller roots of the plants. This results in your plants dying rather quickly.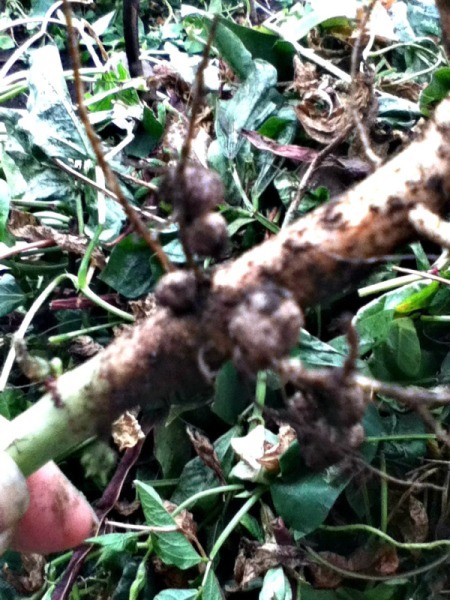 Once I had identified the pest that had killed all my green beans I needed to find a way to control them or eliminate them from my garden. However, this wasn't an easy task. I refuse to use any pesticides in my garden. I know that many people here in Tahiti swear by the BIO pesticides they sell in our markets. Unfortunately, these BIO products still contain chemicals that I feel are dangerous to our health.
Digging deeper into this problem I found a working solution that worked for me. I didn't have to use any form of pesticide to get rid of the root knot nematode in my organic garden. I abandoned the large piece of land for 3 months. Here are the steps I took to rid my garden of this pest.
I uprooted all the infected plants. I used a large plastic ground cover to move the plants to an area that we didn't use for planting.
Burn the infected plants roots and all.
Turn the topsoil in the garden or area where it is infected with the root knot nematodes.
In the area that is infected plant marigold. You need to cover the complete area with marigold. Plant the marigold in a checkerboard pattern.
Allow the marigold to grow in this area for 3 months. During this time keep the ground free of all weeds. Once a week use your handheld garden hoe to keep the soil turned.
After three months turn under the marigold plants and leave them in the soil. For the next three weeks, keep turning the soil in this area and removing the weeds.
After four months I was able to plant again in this area.