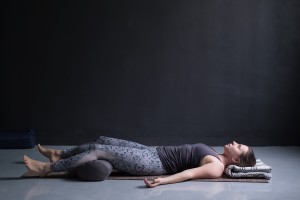 A few years ago, I needed help with coping with depression and anxiety. I went to classes to learn. I don't usually tell people this, but it helped me learn so much. It helped me then and it is helping me greatly now! A lot!
My favorite coping skill I learned is a breathing and relaxation exercise! I share with friends and family who may be going through a bump in the road. I personally do this one quite often lately. It is easy, effective and works on anyone.
Whatever it was that triggered your upsetting moment, remove yourself from that space. Go to another room. Now, if you like herbal tea, fix a cup and find a comfortable place to lye down.
Put on some soothing music low. Put two pillows under your head and two pillows under your knees. This is a very relaxing position. After a few sips of tea, relax and close your eyes. Take both of your hands and place them on your abdomen.
Now, take a slow deep breath in through your nose, you will feel your abdomen deflate. Now, slowly exhale through your mouth, you will feel your abdomen inflate.
Now, here is the the secret, while you are breathing, start counting your breaths. If you lose count, ok, just keep counting.
What this does is; it makes you forget what you were upset about! Reason; you can't breath, count, and think at the same time!
Now, sometimes you might just doze off or just stay there relaxed listening to the music and sipping your tea! Try this, it's easy, and it works well for anyone! Best of luck to all!