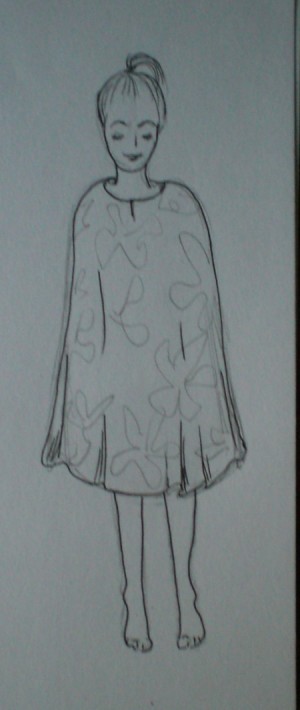 After being years out of school and gym/locker rooms, attending a Y to swim recently I felt shy to change in public and noticed other women there (all ages and various cultures as well) also felt self conscious and shy about changing out of their bathing suits in public. Many even hid in the bathroom stalls or showers to make the change out of their suits into street clothes.
So here's my hint.
Use the biggest beach towel you can find or buy a few yards of terry material at the store. Cut a hole in the very center to place one's head into it, covering the entire body all around like a longer poncho.
Dry off with it since terry absorbs most of the water then you can undress under it, dropping the suit down, finish drying off with the towel (or bring along a second smaller towel if you'd like) then dress under it!
If you'd like you could even sew one side together too to reduce any "flashing" and keep the other, open side facing the lockers for privacy reasons if it isn't as wide as you'd like.
This might even be used for parents of little kids at the beach if they need the privacy!