Judi
Bronze Feedback Medal for All Time! 239 Feedbacks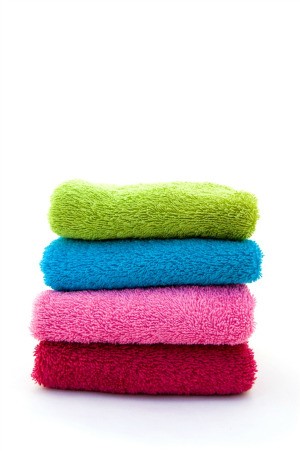 Many years ago when I was a child my grandmother had a jacket that was made from towels. It opened down the front and each side was a towel edge so there was no need to finish them off. I think the collar was pointed in the back. I know she must have had a pattern but I surely can't find one now. Does anybody have one or know where I may be able to locate one? It would be perfect to wear around the house on chilly days.
Judi from Elgin, Oregon
Answers
By Caryn (Guest Post)
May 2, 2008
2

found this helpful
Did you ever find a pattern for this. I have one my mom made for me but would like to make more.

September 15, 2008
0

found this helpful
This site has some more pictures of the robe you are referring to. If you click on them it enlarges them. With this and the directions from the other person, I hope you are able to figure out how to make them.
Harriet
By Gerry (Guest Post)
November 10, 2008
0

found this helpful
Looking for that same pattern. It was a simple design. My sister was making them for "bed jackets" back when she was a candy striper. It was basic towel cuts with a point in the back - no raw edges.

December 23, 2012
0

found this helpful
I have the pattern you are talking about. When I was growing up our neighbor gave my mother the pattern. She made us each one.
October 31, 2015
0

found this helpful
I would love a copy of your pattern .My daughter and I both had one our friend made and would love to make another.

January 13, 2019
0

found this helpful
I too want a pattern for a 2 towel jacket
Doris Haywood

November 6, 2021
0

found this helpful
i would like a copy of the pattern please

January 22, 2022
0

found this helpful
I would love to have a copy or direction on this pattern. I want to have one made for my Mother who had one years ago. Please and Thank You

February 14, 2022
0

found this helpful
Could I possibly get a copy of the pattern please?
Answer

this Question

Where can I find a pattern to make a jacket from towels? I had one as a teen and I haven't seen patterns around for them. These jackets are very comfortable and I would enjoy having one again.
By mikhan51
Answers

August 31, 2013
2

found this helpful
You will most likely have to find a pattern that is similar to the jacket you had years ago. If it is terrycloth material that the jacket was made out of, you can find it at a fabric store or if not in season, see if they can order some for you.
If you are going to use towels, will need to figure out the yardage for the amount of towels you will need. Good luck with this endeavor.
Answer

this Question