Ever buy a bed-in-a-bag and not need the skirt? Well, I came up with some perfect uses for it.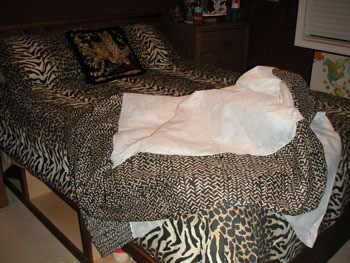 Simple Valance topper
I took the skirt length wise and made a slip 1 1/4 inch to fit the rod. Check your rod for measurements. The hem is already done for you. Simple Valance topper.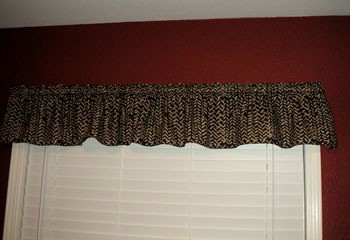 Outlet and Switch Covers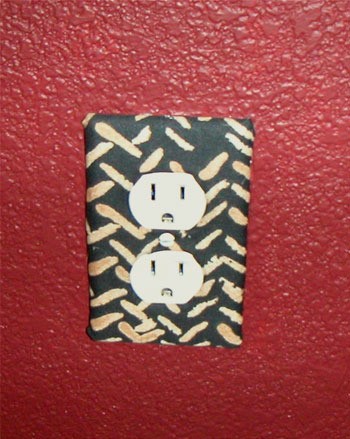 Then I took the switch and five outlets and cut about an inch in material longer both length/width wise of each plate. I hot glued the material to the plate. What's nice about hot glue is it can be taken off quite easily for changing decor look. Take some small scissors to cut out material for switches and plug-ins. Hot glue or tape to the back side.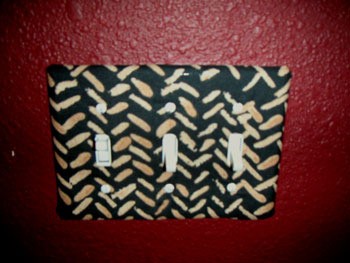 Picture Frames or Small Pillows
You can also cover picture frames or make small pillows for the bed. Most Bed-in-bags come with shams. I still have a lot of extra material to do something else if I desire. A fun coordinating way to use the skirt.
By Jennifer CA