September 8, 2006
0

found this helpful
I have burgundy walls, oak flooring, and dark grey furniture. Any suggestions for rugs or curtains?

Dani from D.C.
Answers
By .SPOILEDBRATTS (Guest Post)
September 11, 2006
0

found this helpful
I THINK HUNTERGREEN WILL LOOK LOVELY IT WILL MATCH PERFECT.GOOD LUCK
SHEILA IN WISCONSIN.
By Carol in PA (Guest Post)
September 11, 2006
0

found this helpful
I'd use very light grey for the draperies. I wouldnt use a carpet, but rather highlight those beautiful floors.
By Linda (Guest Post)
September 11, 2006
0

found this helpful
How about teal?
By mistibreuer@solidrockfaith.com (Guest Post)
September 11, 2006
0

found this helpful
I would use a light green or a tan color!!
September 11, 2006
0

found this helpful
I wold look for a carpet that is a dark green jewel tone( such as emerald) that has, either the burgundy from the walls, or possibly a pattern of small dots in jewel tones worked into it. This will brighten the look of the walls and furniture. For the curtains I would do either the color of the furniture, or pull one of the colors from the carpet, this will tie it all together.
I would also place some throw pillows on the couch that either match the walls or the emerald of the carpet. I wish you good luck! Sigh, I wonder if I could talk my hubby into redecorationg!!!
By Janet45101 (Guest Post)
September 12, 2006
0

found this helpful
Perhaps moss and fern greens and soft gold would work well with this combination? It sounds lovely, restful and quiet.
Answer

this Question

...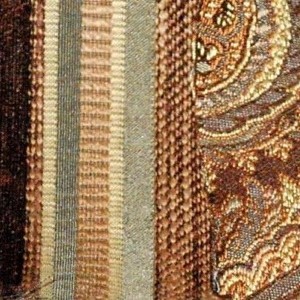 We just bought a new living room set. It's called Bella from Bernie and Phyl's and I've added a pic of the swatches. The couch has reversible cushions. The living room isn't very big and there is not a lot of sunlight, so I want to put sheers in the windows. I need help on what color to paint the walls, color of curtains, and what color rug?
By Liliquin from MA
Answers
October 18, 2010
0

found this helpful
Take the swatches with you and compare them to paint and rug colors. Myself I think it looks like beiges, greys, or sages will work.
October 19, 2010
0

found this helpful
If I were you I would use beige carpet, a matte goldish color for the paint on the walls that one would possibly see at an Italian restaurant, and pull out one of the richer colors for the curtains. It looks to be a beautiful piece!
October 20, 2010
0

found this helpful
I would use the blue/gray or tan/cream for the walls and the other for the sheers, but not necessarily in a singular color. Look for ones that have a slight pattern or texture to them so they have some visual weight to blend with the furniture.
Answer

this Question

...
We have a large bedroom with adjoining bath and walk in closet. The walls are white, carpet beige, bedding reddish, beige, and multi colored stripes. There is also a bright yellow chaise lounge and yellow nite stand lamps. I plan on redoing everything at some point, but need some temporary inexpensive color changes until we can afford the whole makeover.
My main problem is what color curtains and throw rugs to pull the beige floor, white walls, yellow accents and red/rust multi striped bedding together? I need to keep white walls for now. My current window sheers are a lavender - left over from previous comforter colors. Help!
Answers
February 2, 2016
1

found this helpful
Love the coverlet. Windows. Lose the "cafe" shortie. Oops. Is that a white shade? Too white. Tone it down to the lightest cocoa in coverlet, or darkish beige. There are paints that work for vinyl. You only have to paint as much as you actually pull down for lazy mornings. One site, projectophile.net is good. Get 2 cocoa full length panels, to the floor, (near the cocoa brown in coverlet). They go to the far sides of window then u can leave the "red" as if it sewn together. Do not tie back. Widen the rod to extend beyond the window so it looks bigger.
The "right"red,a "throw" over back of yellow chaise and/or smaller rectangular pillow wrapped with the right colors clearance winter scarf. A darker cocoa or red/raspberry? rug or two. Or fun rag rugs with the right colors(cheap at places like Ollies or Big Lots. Even a bigger one partly under chaise/ under window. Personally I'd buy new lampshades. Even Marilyn Monroe didn't look good in yellow light. And please lower picture on left about 6" so the bottom of it is level with the one on right.
February 3, 2016
0

found this helpful
I really like the bed style, bed cover and the room as it is except for the curtains and throw rugs. The furniture makes a statement in itself and is vibrant. I think I'd be tempted to forego curtains altogether and go with simple louvered white blinds and change the throw rugs to a color picked from the bed cover.
Or lime green maybe? I once saw white louvered blinds where every third or fourth louver was painted green. It looked really smart. Lime green like what's in the night tables? Just an idea.
Answer

this Question

...
December 28, 2014
0

found this helpful
The house we planning to buy has dark red quarry tiles on all downstairs floors. My settee is a taupe color; what colour curtains/rugs can I have with that? I am not that keen on reds really.
By Nicole
Answers
December 29, 2014
0

found this helpful
Tan or light brown sheers would go nice with taupe sofa and red tiles... something neutral. Even a sage green. Best of Luck!
January 3, 2015
0

found this helpful
I would go with tans and browns. There is no need for the red of the tiles to appear anywhere else, if you are not fond of the colour.
Answer

this Question

...
I have light gray walls with white trim, gray furniture, and dark hardwood floors. I have gray, white, and yellow curtains now, but I need new ideas, I was thinking light blue for curtain panels. I have white black out ones as the main large curtains and panels on either side, but what about the rug color? I was thinking white. Does anyone have any ideas? I'm stumped on colors.
Answers
September 22, 2017
0

found this helpful
With light gray walls you can always use a teal color. This will blend in nicely with your dark floors and furniture.
Rust color is also a good idea for this combination.
I am not so sure about a white rug on your floors. White attracts dirt quickly and will soon look bad.
If you want to use a teal color for your curtains I would consider a teal and gray stripped rug for your floors. You can also add a few teal throw pillows on your couch to blend in the colors.
Answer

this Question

...
November 11, 2013
0

found this helpful
My wall is painted both light pink and dusty rose, I have brown sofas.
What colour curtains and rug should I buy?
By Judith from Ugandan Kampala
Answer

this Question

...