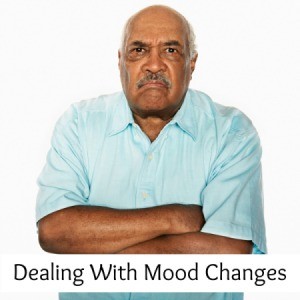 I've been a very moody person lately and I don't know why. My boyfriend is getting frustrated with me and we have been arguing a lot. We have only been together 9 months, some days are amazing and some are horrible. Am I depressed or bi-polar? What is wrong with me? I've been to my doctor and he said its anxiety, pills don't work though. Please help.
By sara from Ontario, Canada
Answers

December 18, 2009
0

found this helpful
I suggest not to take anything, stop seeing this boy. Take long walks, at least a mile every day, eat right, as you might know sweets & fast food is not good for us, good luck.

Myrna
Bronze Feedback Medal for All Time! 168 Feedbacks
December 18, 2009
0

found this helpful
Try to pinpoint the first time you noticed your mood swing and its cause. This will play a role in the increased frequency of them. Were you ill? Feeling low energy? Upset about something? Something is "rocking" your boat as a ship in troubled sea.
Perhaps you're keeping a lot of things bottled up inside and not letting it out. Maybe even your arrangement with boyfriend is a bit much on you if there's other things going on too and that's causing anxiety.

December 18, 2009
0

found this helpful
My husband and I have recently learned that I am much more pleasant to be around when I am not using a hormone based birth control method...some were better than others but it seemed that every time I added hormones to my system I got super moody and the IQ of anyone around me dropped 20 points. (Something to consider.)

December 19, 2009
0

found this helpful
Thanks for your posts, um first of all, I don't take birth control so its not from that, and kffrmw88 thanks but I am not going to leave my boyfriend. He's the love of my life, I think it just had to do with me being insecure and thinking he didn't want to be with me or didn't find me attractive.
Everything is getting better though. If I feel my self getting angry or what not, I just have alone time, relax, listen to music etc, but thanks for everyone's posts.
Read More

Answers