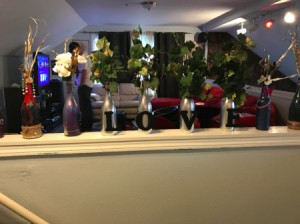 My friend recently had a birthday party. She decided to have all her friends and family do a craft to celebrate. We decorated these beautiful painted wine bottles. Each one turned out different and we all had a great time.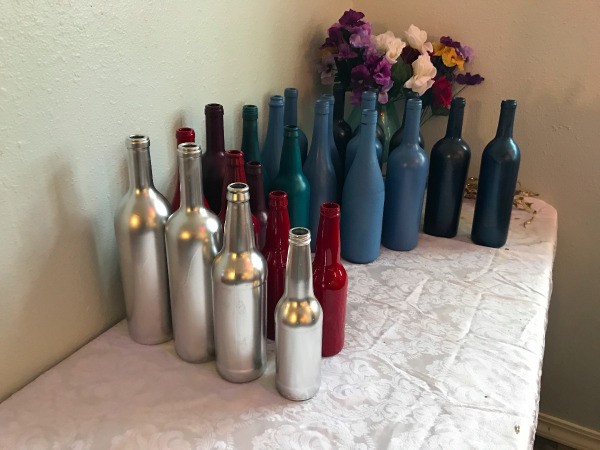 My friend collected wine bottles and painted them prior to the event. A few smaller beer bottles were also painted. She didn't use any special kind of glass paint, just regular cans of spray paint. They turned out beautiful, so glossy and bright.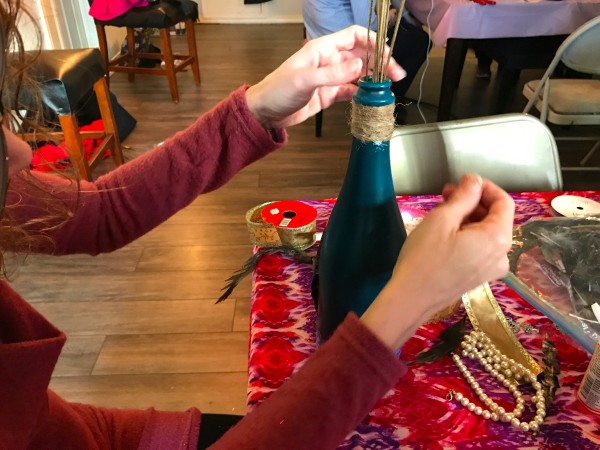 Next, we used Mod Podge or hot glue to adhere whatever decorations we like. My friend had feathers, ribbons, beads, silver charms, twine, stickers, and a bunch more crafting supplies. We finished them off with artificial flowers or gold leaves.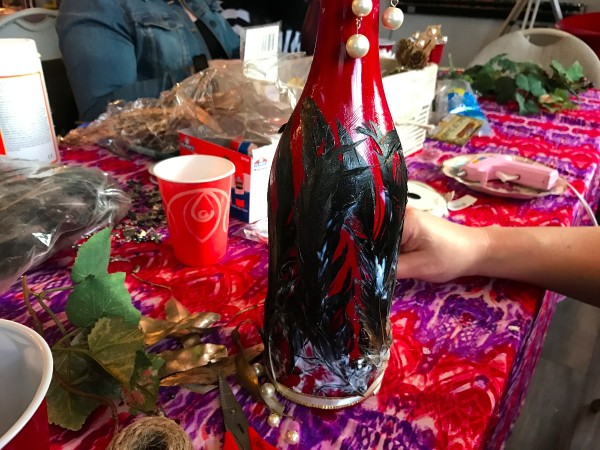 One of my friends came prepared with artificial grape vines and wooden letters to spell out "love." Her bottles turned out beautifully and will be a fun decorative addition in her home.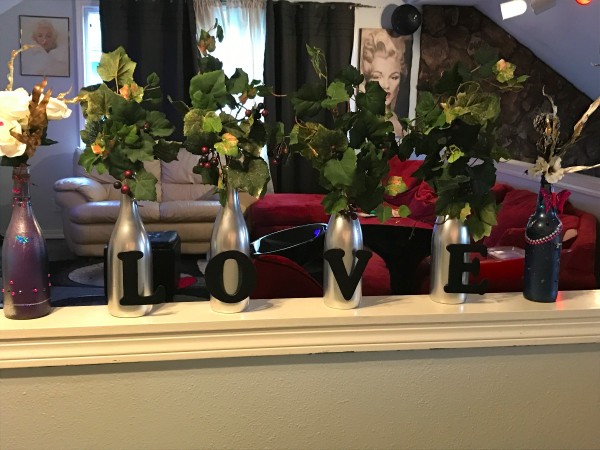 These bottles would be a good craft for teens or tweens, or for a ladies' wine party. Any smooth glass bottle would work, or you could even leave them clear. You can get cheap craft supplies at dollar stores or on clearance.