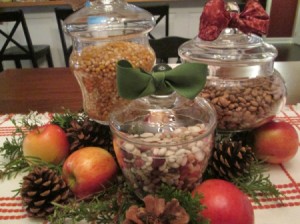 Often decorating you home for the holidays or for the season, is just a pantry and walk in nature away. Using enclosed glass containers and a visit to your pantry and the great outdoors you can create this simple vignette. Use edibles such as grains, dried beans, and fruit, plus naturals including pine cones, greenery, and herbs (rosemary), that can be changed out for consumption, recycled, or compost.
All you need to do to create this beautiful holiday display is to start with clean containers and arrange to your liking using your greens tucked between your containers. Then add pine cones and fruit. Fill containers (this also can be done ahead of time, in case of spills).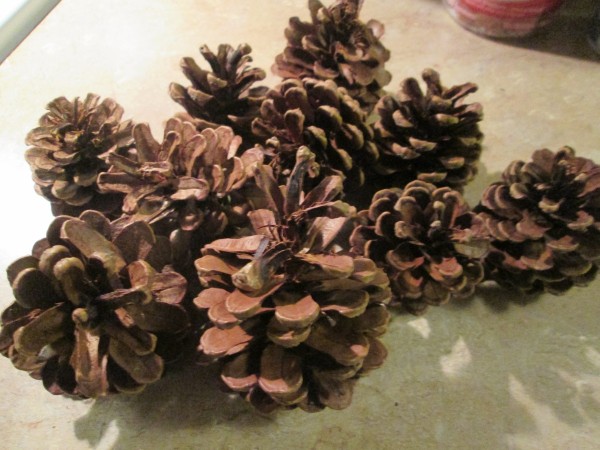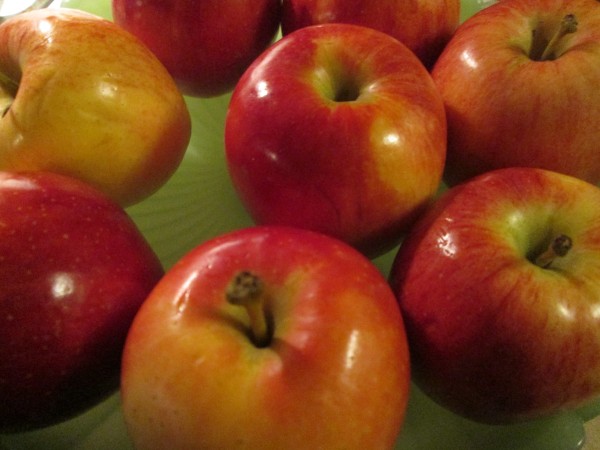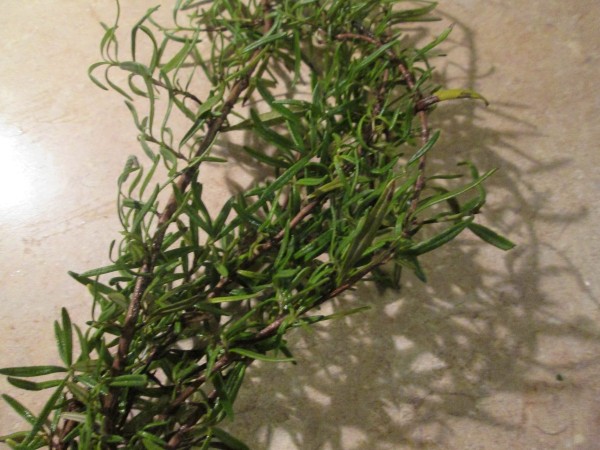 I love using my glass jars! This also can be done with mason jars or any containers with a lid for freshness. Also it is super easy!