My daughter bought a few of these decorations at the store, but the rest were made by us in part to save money but also to have them fit her locker better.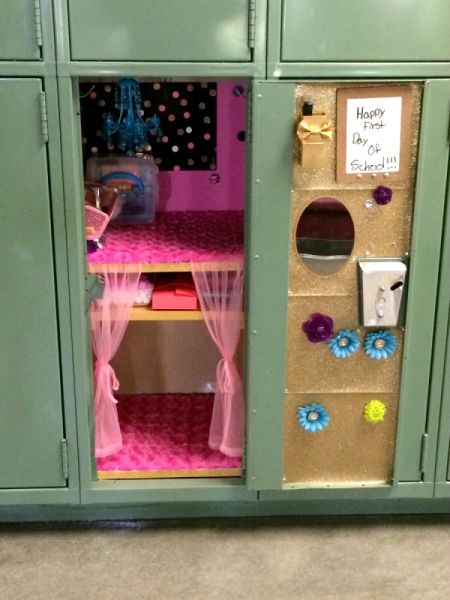 If you want to know how to make any of the items we made, follow the links below:
The items we purchased were:

magnetic locker wallpaper
magnetic locker curtains
magnetic locker mirror and memo board
magnetic wire basket
magnetic chandelier
The magnetic wallpaper was the basis for the black, pink, and gold theme. She also really likes blue so we added a few blue items (flower magnets and chandelier). One issue we had with the magnetic wallpaper was that it was way too small to cover much of the locker surface. To fix this issue, we used the magnetic wallpaper to hang pink scrapbook paper to cover up more of the locker.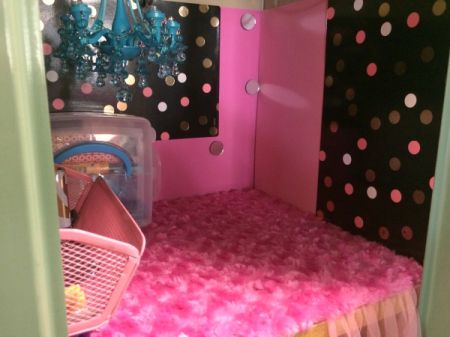 Then we made the scrapbook paper wallpaper for the door. Since the scrapbook paper wallpaper needed to be held up with magnets, we made the magnets a little more fancy by attaching rhinestones and small round mirrors to them!
The wooden shelves were painted with gold paint and gold glitter. Then we put pink fuzzy "rugs" on the shelves. We tucked the curtains in between the rug and the shelf so that they didn't need a metal surface to hang.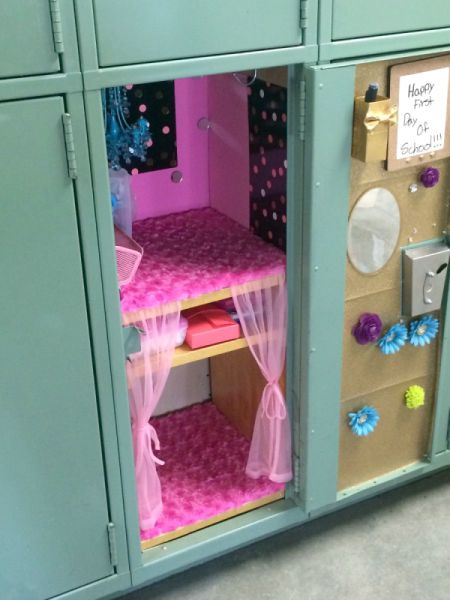 We hope that this inspires you to have fun decorating your locker!