Donating Household Items to Charity
Solutions
Share on ThriftyFunThis guide contains the following solutions. Have something to add? Please share your solution!
Charities should be a no-brainier, it seems everyone who reads ThriftyFun shops or has shopped at thrift stores. It makes you wonder if as many people give back to these charities. I am so blessed by getting clothes of name brands, in great shape, at a price I can afford in most of the thrift stores everywhere I have lived.
I didn't, however, understand the full importance of them until my son and I were homeless because I was a victim of abuse. I had to leave California for a while (9 months) with nothing except our dog, 2 small bags, and a bag of my son's toys. We had to get out for my safety so I had to leave the big home, friends, church, and everything else I had once thought was important behind.
Now I tend to really want to know more about the charity, because of my story. I love giving back to ones that help battered women and their children, giving them jobs, food, and helping pay to get them up and started on healing. When I had to leave we went where it was cold, super cold, so from 90 degrees to within 3 weeks to a place in the 40s. It was cold by winter, a month later, with snow. As I said, we had no clothes. In that town, you were allowed to go to a charity based thrift store and pick out 3 complete outfits, per person. We could do this 3 times, making up our entire wardrobes.
When I donate things, I make sure it's clean, ironed, has no holes or doesn't look like anything less then I would wear. I wouldn't throw these items out but rather give to another charity where they may have a 25 cent table, clothes for work, playing outside, etc. I always keep in mind women who are going back to school, work, or starting over. A nice outfit makes all of us feel so much better.
I have had people at church who have had family members who had other problems and they like giving to that charity. Find out what your passion is. Shopping at thrift stores to me is like the mall. Even though I don't shop at them, we all know there are many different stores in every mall. I shop at all of the thrift stores, discount stores, and stores where we all know they have great deals.
When "giving", I choose the one who helped me, they need so much. I know I did. Blankets, shoes (new ones), school supplies, extra dishes, pretty much everything in your house, is what they need. Whatever charity you choose, do it right. Giving back is so rewarding. If you have never been told, let me tell you "thank you" from each and every person who doesn't have a name to you, but who may have a life because of you!
By Luana M. from San Diego, CA
Just a warning out there to all you good people that donate to Goodwill, thinking that you are helping the needy out. I know from firsthand experience that my local Goodwill Stores receive way more items than they can sell in their stores. So for years now, they send their "surplus" items to a Goodwill Outlet store. At these stores, things are thrown into tubs to be picked over by people. The pricing is done by the pound. The more you buy, the cheaper it is.
Well, the people doing the picking are commonly doing it to send to relatives in different countries. Or, there are some that are buying for scrap metal. I see hundreds and hundreds of things broken, ripped, smashed and trashed as the people are sorting through things. If you think your nice stuff is being resold at Goodwill, think again.
Donate to any other thrift store besides Goodwill. Their prices are getting too expensive and it is a travesty to see so much good stuff being thrown around like garbage.
As an Accountant, I recommend that every month people work to gather their excess or unused items and donate it to a legit 503b non-profit charity (i.e. Goodwill Industries, St. Vincent dePaul, local churches, etc.). The benefits are tremendous! Think of it as a monthly job to gather and inventory goods around the house.
You will be able to save a great deal on your taxes, if you itemize. If you don't itemize, give your donation to family members or friends. Sometimes items will reap you more benefits on your taxes then the small amount that you gain at a tag sale. Keep itemized lists.
We as a country have an abundance to give. Give to really help those in need. Life is about giving!
By xoxo from Plainview, NY
Kelly Ann Butterbaugh
0

found this helpful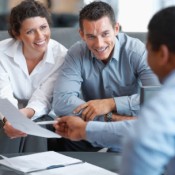 For anyone who files the family taxes, finding deductions is an effort which gives great rewards. One of the easiest places to find deductions is in tax deductible donations to charities. Any donation made to a non-profit charity can be claimed on income tax as a deduction.
Familiar to most are the organizations such as Good Will which accept a variety of items and then resell them in thrift stores. However, there are other less known charities that accept specialized items, all of which can be claimed as charitable donations.
Be a Fairy Godmother or Godfather
Formal dresses can find new homes at the Cinderella Project of New Hampshire. The mission of this organization is to distribute formal dresses to high school students in New Hampshire who are facing financial difficulty. Sister organizations allow the same to be done in various states across the country. Donations of dresses, accessories, unopened cosmetics and hosiery, as well as monetary donations are accepted throughout the year. Through volunteers, known as "fairy godmothers and godfathers," the organization distributes the dresses to teens who are eligible.
"We wish our volunteers could all see the sighs of relief for the low income families so they can appropriate their budgets for school clothing instead of prom gowns," says Joanne Sowa of the Cinderella Project.
Information about donations as well as sister organizations can be found at http://www.thecinderellaprojectofnh.org/ or by contacting cinderellaprojnh@aol.com 603-472-8043.
Take a Step Up
Used athletic shoes aren't for the trash can anymore. Instead, they are recycled into athletic surfaces thanks to Nike and its Reuse-A-Shoe program which began in 1993. Any brand of athletic shoe can be donated to the charity which then shreds them and creates new surfaces such as basketball courts and running tracks for community parks and recreation facilities around the world that otherwise couldn't afford such expensive playing areas.
Shoes donated to the Reuse-A-Shoe program should not be tied together and should be mailed to an appropriate drop off center. Information about the program can be found on Nike's website at www.nikebiz.com. Follow the links under the "responsibility" tab then the "environment" tab. An interactive map is available for drop off locations.
Give It One More Read
Books are a great donation item. Local libraries often sell used books as fundraisers, and since many states have cut library budgets the sale of used books often provides for library activites such as children's summer reading programs. Most libraries, however, do not want books such as Reader's Digest, textbooks, and harlequin-style romance.
Textbooks do have their own place. Check for local adult literacy programs who often build their libraries around donated books. Daycares and YMCAs often do the same. One organization which accepts textbooks in quantity is Bridge to Asia. Through donations, it supplies educational materials to developing countries. Over 6 million books have been delivered to over 1000 different schools in various countries in the last 16 years of operation. Information can be found at 415-678-2990 http://www.bridge.org
Questions
Ask a QuestionHere are the questions asked by community members. Read on to see the answers provided by the ThriftyFun community or ask a new question.
Does anyone know of a charity that will pick up in Woodstock, Georgia? I have furniture that I would like to give away. Atlanta Furniture and Salvation Army don't service this area.
By heimudan from Woodstock, GA
Answers
May 10, 2010
0

found this helpful
If the furniture is clean and undamaged by animals
or people, I'd think you could simply set it out
by the street and put a sign on it saying, "Free to
Good Home", and see what happens.
Of course, this might apply only if you live in a
neighborhood. Many (even affluent) neighborhoods
want to play with recycling things, or they know
someone who truly needs the furniture items.
I'd much rather give things to my neighbors if they
can use them than to have anyone make any
person pay for it like the thrift stores and used
furniture businesses do. Most of the people
shopping in those places don't have enough money
as it is. If there's any way I can help them, I want
to do that.
If you live in a college town, almost anything
you set out by the street with a "freebie" sign on it
will disappear like magic.
I was taught that "Charity Begins at Home, and
extends outward in ever increasing circles".
If you do not live in a neighborhood (like out in the
country or an inaccessible area), then this might
not work for you.
I hope this helps.
Julia in Boca Raton, FL
May 10, 2010
0

found this helpful
We called the local Habitat for Humanity when we had to get rid of some furniture. They were very happy to come pick it up! I was able to find them through the phone book, but they have a website, also.
May 11, 2010
0

found this helpful
There's also:freecycle.org or call a local church for a deserving family in need?.
May 11, 2010
0

found this helpful
A Domestic Violence organization; churches that help those in need?
May 11, 2010
0

found this helpful
There is a Vietnam vets organization that will come to you with a truck. You can schedule a pick up online at: www.vva.org
May 13, 2010
0

found this helpful
Here are a couple of other suggestions:
Easter Seals
Purple Hearts
A homeless (or any kind of) shelter in your area
Answer

this Question

...
Related Content