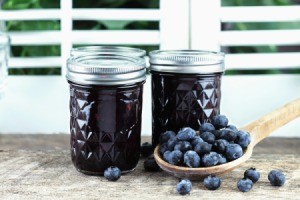 I just saw this tip on another site and one of the comments said something like "I wouldn't trust my canning information from just any blog". So I decided to go to the source. According to the manufacturers of Ball canning products, it is not necessary to heat the lids before placing them on the canning jars.
I found this page which talks about canning lids and how it is unnecessary to simmer them before using. This is not new information. It has been true since 1969, when the chemical composition of the sealing gasket was changed. As many of us learned to can from our older relatives, it is not surprising that this extra step has been passed on for so many years.
The Ball Corporation manufactured home canning jars and materials for over 100 years before spinning off the home canning manufacturing part of their business in 1993. The Jarden Corporation manufactures brands such as Ball and Kerr today. Their home canning site, freshpreserving.com, has information about all aspects of home canning.