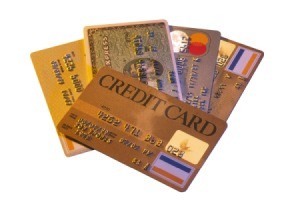 After my son moved across the country, I worried how we/they could afford to visit regularly. I signed up for two (free first year) credit cards that offered flyer miles for a total of 4 round free trip flights and we enjoyed regular visits!
The cards let me earn more flyer points with purchases I already regularly make anyway (gas, groceries, monthly bills, etc) so the miles continue to add up! I always use credit cards instead of cash and NEVER carry over a balance, since I pay it off completely when the bill comes in.
When credit cards offer larger incentives for particular store/purchases, I maximize that as well.
For example; when they offer a larger cash back incentive at any office supply store that I might not normally go to during a promotional month, I will buy gift cards for my grocery store at the supply store, earning the larger cash back at that month. I will then double play that savings when I USE that card my grocery store and earn my flyer miles too!
You need to keep alert to what offers they are offering. I keep a sticky tape on my cards telling me which card to use where.
After the first year was done, I cancelled one card so I didn't pay an annual fee. I chose to keep the other card, since it offered me a $99 companion ticket when I used it for future travel.
One of the sites invited me to sign up my card online and they were having a contest at the time. I won a free 20,000 extra points! One card offered a special 'dining' site that offered MORE free miles when we ate out which coincided with our summer vacation!
It's a fun game I play now! Trying to get free miles, but you can do it with other cards (which I also have) to accrue cash back too!