I thought of this just today. It's a bit time consuming, but it does have its advantages. It's another one of those 'knit one, purl two' thingies, meaning you can pick it up when you have a few minutes and stop at any time.
You can do this in a comfy chair. You can do this in the cool of your house, and you can do this when it's dark outside (cause you'll be inside). Birds do it, bees do it. Even educated fleas do it.
For heaven's sake. Take a break, Eartha!
What I like best about it is spending less time in the outside heat. And too, it's sort of a wind me down prior to beddy bye.
I took two old sink mats, laid one on top of the other, adjusted them to the size of my flats and clothes pinned them in that position.
I cut quarter inch strips of newspaper the length of the joined mats, centered them over the holes in the mats and clothes pinned them at either end.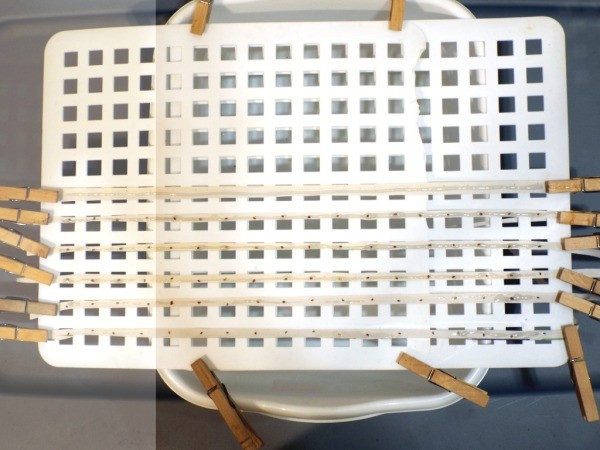 I poured a small amount of seed into a saucer. Less is better because with less you will able to pick up one seed at a time more easily.
From a small squeeze bottle with a narrow opening, I squeezed a small bead of my 'magic' glue onto a strip of paper.
Next, I touched a fine knife tip to the bead of glue, then picked up one seed with the knife tip and transferred the seed to the tape. I finished out the strip this way. On to strip two. 'Wala', as they say.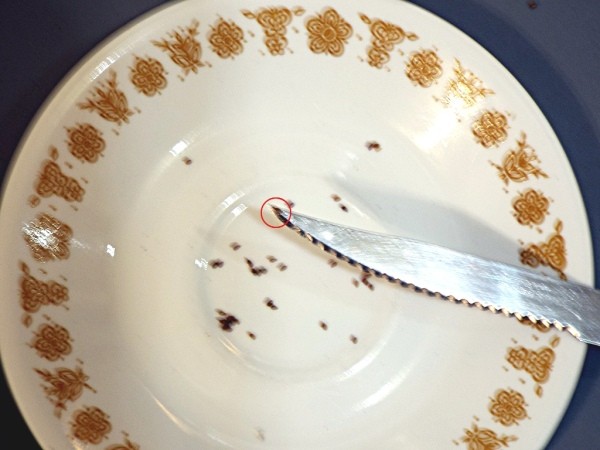 After the tape has dried over night, it is ready for removing from the mats and planting. In the morning, I will be so glad I took the time to do enough for one flat, tonight.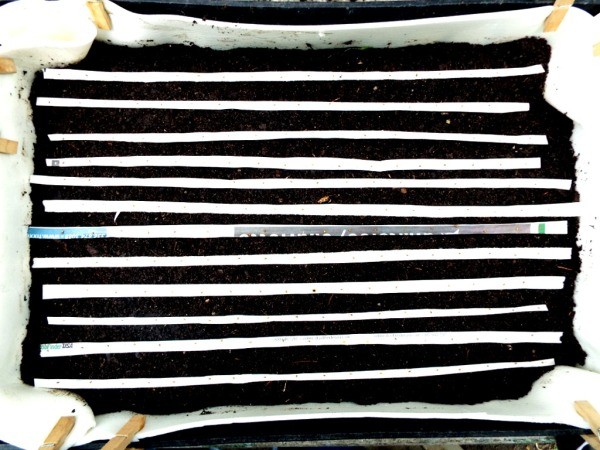 I just bought 4,600 pansy seeds for a total cost of $22.60. 4,600 divided by 6 (the number of plants in a cell pack) equals 766. At $2.00 per 6 cell pack, 766 cell packs would cost me $1532.00. My savings: $1509.40. (I was no good at math. Correct me if I'm wrong).
Oh, about the 'magic' glue. You'll never guess. It's the same stuff I use as a bodifier for my hair. (You know, the water absorbing crystals). I'm sure it won't harm the seed because it's just like me, completely inert.