Jess
Silver Post Medal for All Time! 267 Posts
This is an easy science experiment that is fun for all ages. The bubbling that happens when you mix baking soda and vinegar together can be used for lots of things, like blowing up a balloon.
Supplies
baking soda
vinegar
water or soda bottles
funnel or second bottle with top cut off
balloon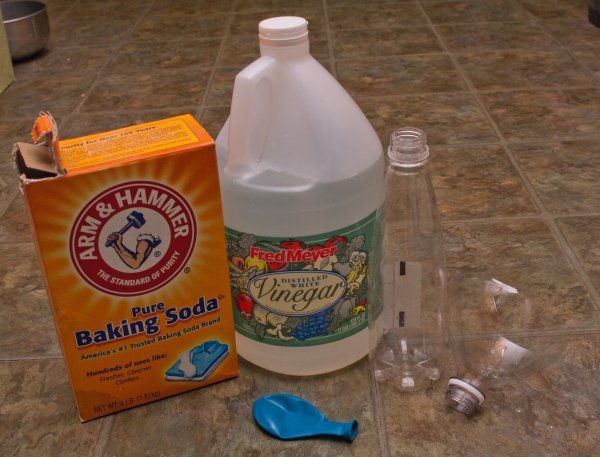 Instructions
Use the funnel to pour some vinegar into the bottle, approximately a quarter cup should be enough.

Wipe any excess vinegar from the funnel.
Place the balloon over the end of the funnel.
Pour baking soda into the balloon, a couple of tea spoons will be plenty. Note: Baking soda can easily clump up and clog many standard funnels so this is where is can actually be helpful to use the top from a second bottle instead.

Place the balloon over the end of the bottle with the vinegar

Lift the balloon so the baking soda falls into the bottle and watch the balloon expand!

When the reaction is done, gently take the balloon off the end of the bottle and tie it off.
Have your child play with the balloon for a minute. Ask them what is different from a regular balloon.
They will notice that it falls much faster than a balloon filled with air. That is because it is filled with carbon dioxide, which is heavier than air.
Try having your child hold the bottom of the bottle during the reaction. What happens? This is an endothermic reaction (heat creating), so the bottom of the bottle will feel warm during the height of the reaction
Try changing the proportions of the vinegar and baking soda. Does it make the balloon blow up more or less? When does the bottle feel warmest?
This simple and safe science experiment can be done in many different ways. Have fun and be creative with it!
By Jess from Hillsboro, OR
Read More

Comments

Judy
Gold Post Medal for All Time! 677 Posts
This is a fun and educational activity to do with young children. They can develop their fine motor skills by squeezing the bottle, learn their colors, and learn basic chemical reactions.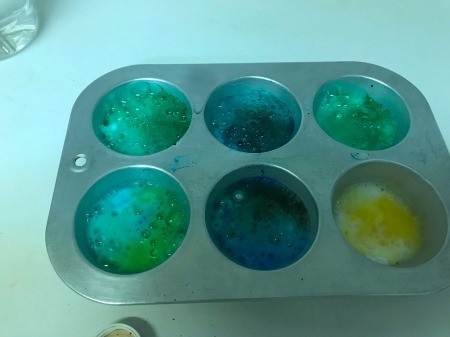 Read More...