I need some new ideas for feeding our church youth group cheaply. Some times it can be up to 30 kids. So far I have done muffins, cookies, cake/brownies, popcorn, and chips. I do veggie trays when my garden comes in. But, I seem to be at a dead end for something frugal and healthy and filling. Some of those boys eat a lot.
April from NW MO
Answers:
Feeding a Large Crowd Cheaply
I make what my kids used to call "fake lasagna". It is a beef casserole and feeds a crowd. I take hamburger, onion, and green pepper. Brown them and drain. Boil up a bag of half inch wide egg noodles. Drain. Take 2 or three cans tomato soup. You can add some water if too thick. Mix all components together and layer in a couple of 13x9 pans putting shredded cheese in middle and on top. Bake till bubbly and cheese melted. It is easy, inexpensive, and a huge hit especially with the kids. (04/08/2008)

By DAWN
Feeding a Large Crowd Cheaply
Texas sheet cake, which is very easy to make or a pound cake, hot dogs, Sloppy Joes, or cold cuts sandwiches, and punch. I would use Kool-aid, the kids would love it, and it is cheap to make. Try adding whole corn to the Sloppy Joes, will make it stretch and it does not effect taste, my kids and grand-kids love it. (04/08/2008)
By Elva
Feeding a Large Crowd Cheaply
Depends on if you are feeding them snacks or meals. Snacks, big bags of pretzels from Costco, with bowls of peanut butter, Nutella, and maybe marshmallow fluff. The kids love to dip (make savory dips too).
(04/08/2008)

By michawnpita
Feeding a Large Crowd Cheaply
Lately I like to do stuff in a crock pot or some kind of casserole. But some of my favorites have been bite size stuff (minis). Then carry them in casserole pans with lids or cake carriers. Once at the place you can get creative by making a 3 tiered tower.
Breakfast - mini muffins, fruit kabobs, muffin pan sized quiche, or mini casseroles in a cup.
Lunch/Dinner- Pigs in a blanket, old fashion finger sandwiches, or flour tortillas with cream cheese and ham or whatever- roll and slice into pinwheels chill or freeze before serving. Also a hit are mini bite sized hot dogs and hamburgers use any kind of fridge roll dough to wrap the meat and then bake.
Dessert- Mini: brownies, cheese cakes, or cupcakes, serve coffee or tea. You can make a drink station with different mini flavored creamers and types of sugar.
I loved the rice ball idea with the ice cream scooper. I'm going to do that for my son's 1st birthday that is also a luau/pool party in June. Good luck to you all with your events.
(04/08/2008)

By jax mome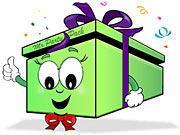 Feeding a Large Crowd Cheaply
If you are feeding them for lunch/ dinner, serve spaghetti with meat sauce and a small salad of tomatoes and lettuce. For drinks, serve instant tea and water. Also, do not be afraid to ask your fellow church members for donations to feed the youths. (04/08/2008)
By ATrevino
Feeding a Large Crowd Cheaply
Try rice crispy bars you can add chocolate chips, M and Ms, raisins, or nuts. (04/08/2008)

By Audrey
Feeding a Large Crowd Cheaply
Remember baked potatoes, egg salad, deviled, boiled, cold slaw, hearty soups mixed on site and heated before guests arrive, bean burritos, Spanish corn bread, sauerkraut/ franks sliced diagonally (browned first, then boiled with kraut. Chili-tomato macaroni with sliced onions, boxed macaroni and cheese with English peas, cantaloupe sliced thin, lemonade and limeade, pineapple tea, steamed veggies, stuffed celery/ tomatoes/ fresh bread sticks. Good luck and god bless you.
Lynda from Richardson, TX (04/11/2008)

By Lynda
Feeding a Large Crowd Cheaply
EASY BROWNIES
1 pkg cheap cake mix (with no pudding)
1 pkg instant pudding mix
1-2 cups chips
Mix up the pudding with 2 cups milk. (Just whisk it up for a minute or so) and dump in the cake mix. Mix that up and add the chips. Put in a sprayed jelly roll pan, (10 X 15) and bake at 350 for about 30-35 minutes. If you do lemon cake mix and pudding, use white chips. If doing chocolate use chocolate mixes and chocolate chips. You could probably use spice cake and butterscotch pudding and chips. Any combination. Sprinkle with powdered sugar or frost if prefer.
When cool, cut in squares. (04/11/2008)

By WIsgal
Feeding a Large Crowd Cheaply
Here in the south we make what is called chicken and rice. It will go a long ways. Boil a good size whole chicken with onion and salt and pepper. When done, remove the chicken, cool and debone. ( I usually strain the stock for litter I don't like.) Add two - three cups of white rice (not the minute rice), return the chicken to the pot and bring to a boil, reduce heat and cover until rice is done. This can be enlarged to make up enough for your crowd. Kids really love this "southern comfort" food.
(01/08/2009)
By Christy M.