Robyn Fed
Silver Post Medal for All Time! 398 Posts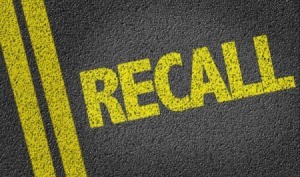 Be sure to check for recalls before going to the mechanic. I would love to think that there were not such things as "secret recalls", but there are.
If a manufacturer makes a mistake they can have a secret recall on their motor vehicle due to a design mistake. You would never hear about it at the shop, sound sneaky? Yep it is.
Here is the website for the National Highway Traffic Safety Administration. They maintain a database of service bulletins from manufacturers.
If a problem exists that presents a safety hazard check the above site for recalls, and then report it if it is not listed to the dealer, the manufacturer, and the NHTSA. The maker of the vehicle will have to fix it at no charge to you even if the warranty has expired.
Here is the number to the National Highway Traffic Safety Administration
1-800-424-9393.
You can order your copy of the Consumer Action Handbook now, free of charge. It is full of information of this type. I love mine, and it is full of all sorts of information. It is 169 pages and I am keeping it as a reference for the rest of my life. I am big on saving money.
I sure wish I had known about this when I had my Ford Contour.
By Robyn Fed from Hampton, TN