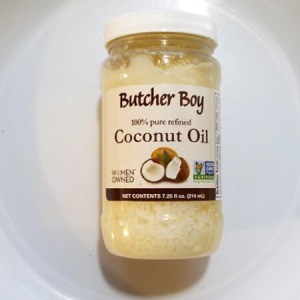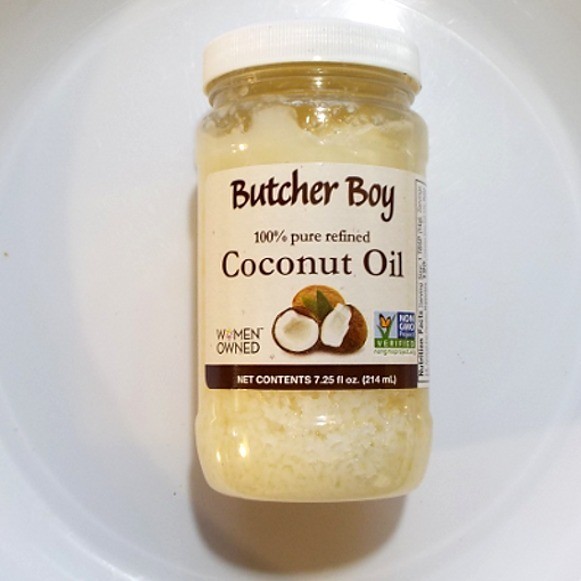 In my quest to find a virtually tasteless and odorless cooking oil, I remembered the words of our darling Editor in Chief, Jess.
"Recently, I have been experimenting with coconut oil. It's great for making popcorn and for roasting vegetables. It is very solid so it might be a good substitute for recipes that call for shortening".
I went shopping for coconut oil. I don't think I found a small jar under $7.00. Kinda steep for my purse, especially if I don't like it and can't use it. Anyway, I don't want my vegetables and popcorn reeking with the scent and taste of coconut.
While shopping at Dollar Tree I saw a 7 oz. jar of coconut oil. I figured, for a buck, what have I got to lose. While I haven't cooked with it yet, I have smelled and tasted the oil. Well, not really. That's because it has virtually no smell or taste. Yea!
I will have my new stove tomorrow. Now how can I use that coconut oil? A white layer coconut cake. Egg yolk and coconut just don't get it. Gotta be white layers. Light white layers. They're made light by beating the egg whites into a stiff meringue and folding it into the batter.
Soggy? Sorta. I drizzle coconut milk with a pinch of sugar over the layers before putting on the icing. Beyond delicious.
Today while grocery shopping, I saw a package of gouda cheese marked down as a closeout. $1.49. I had never tasted gouda cheese. I thought now would be a good time to find out just how it tasted. I love it!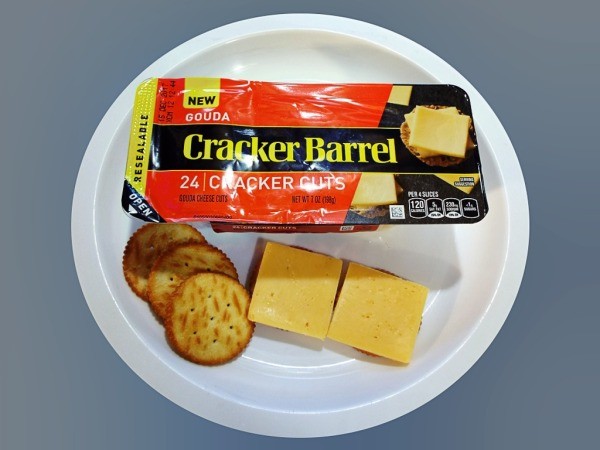 This stuff has a very rich buttery flavor, totally different from any other cheese I've tasted. While I like cheddar, this has it beat by a country mile. My next baked mac and cheese will have this as the main cheese along with American. I'll reserve the cheddar to mix with panko for a baked topping.
And to think, had it not been marked down, I would have never known just what a delicious cheese it is.