Finding Vintage Yardley Lipstick?
Does Yardley of London make vintage lipstick from the 1960's or 70's? I loved them!
By Bobbie Robinson from Lockeford, CA
Add your voice! Click below to answer. ThriftyFun is powered by your wisdom!

(Guest)
Gold Post Medal for All Time! 846 Posts
February 6, 2011
2

found this helpful
Best Answer
Yardley has not made cosmetics for years and years so even if you did find a vintage tube it really wouldn't be safe to use. I know your want because I remember my favorite 'Good Night Slicker' and miss the color and the smell! That was over 40 years ago and I still miss it! Please do scroll down and read the ThriftyFun archives below on this page for memory lane including a couple of pictures I posted a couple of years ago that you might appreciate. :-)

June 3, 2018
1

found this helpful
Oh my, Slicker lip gloss! I would give about anything to have a tube of that again. I can still smell it. And Oh! de London cologne.
The original scent from a Yardley, not the revamped recipe from Tuvache. Suddenly I am 18 again and fifty years has melted away!

June 20, 2019
1

found this helpful
I sell Vintage Yardley products, including Slickers and Pot o Gloss in my Etsy shop.
www.etsy.com/.../KristalAntiques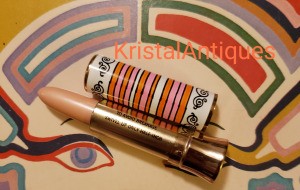 October 9, 2019
1

found this helpful
I am 69 years old and I have used this lipstick when I was in my teens with all my girlfriends and the main focus of it was the wonderful to the colors the circles I remember it was the most beautiful lipstick you could ever buy not for the color inside the two although I remember that was pretty fantastic to but the two was so fascinating to look at it was wonderful to carry that in your purse and get it out to put your lipstick on and have that fancy case I just loved it for some reason recently I was thinking about it and didn't know how to find out so I've been searching and searching on the internet and when I found this it just made my heart feels so good to know that I had found what I have been looking for when I was a seventeen-year-old girl and how much fun it was to have a case like that and I I couldn't even remember that it was yeardley but it came up it came up with a case similar and I went into the yard like cases and it was beautiful to be there oh how wonderful the old days were I miss them it made joy in my heart to see this my best friend and I used to always carry one and I remember always going to the bathroom in school to put our Yardley lipstick on with our fancy case

March 12, 2021
0

found this helpful
I have some Yardley make up items from the 1960's that I want to sell, eyeliner cakes, little blush compact with brush, etc. Please contact me if you would like to buy them from me.

March 27, 2022
0

found this helpful
Are the boxes alone worth anything? I have Pot o gloss coral, box only. Before I throw it away, does it have any value?

Joan
Bronze Feedback Medal for All Time! 186 Feedbacks
February 5, 2011
1

found this helpful
Check at vermontcountrystore.com They have a lot of old products that can't be found anyplace else.

February 7, 2011
0

found this helpful
Try the Vermont Country Store. They carry some Yardley products, but if you call them with a specific request, they will try to track it down! Hope this helps. Donna

January 14, 2013
0

found this helpful
I have some Yardley lip Glosses (pot O' glosses). If anyone's interested contact me. They are still creamy and have that nice fragrance! I can't believe it myself.
Msan7170 AT yahoo.com

July 26, 2016
0

found this helpful
Hi I know this is an old post but Imtaking a chance anyway lol Do you still have any pot o Glosses ?

August 7, 2016
0

found this helpful
I have some in my etsy shop, along with other vintage Yardley products. Search for my shop under KristalAntiques at etsy.

September 9, 2016
0

found this helpful
I also am looking for a lipstick slicker by Yardley called banana split, can anyone help me with that, is a pastel pink and yummy!

November 19, 2016
0

found this helpful
Yes please are they still avsilable??
February 16, 2019
0

found this helpful
Do you still have any Yardley pot I gloss ???

March 14, 2019
0

found this helpful
I would still like one!!!

December 29, 2013
1

found this helpful
Hi, I'm here in New York helping my artist friend close down her loft which has been sold and get rid of some of her collectibles and she has a Yardley lipstick (used - still some lipstick in there!) - Superstar Red, beautiful vintage container - it's great. I was about to put it on Ebay when I stumbled onto this site and would rather give it to real 'fan'.
Just contact me here as soon as you can or I'll put it on Ebay and then just paste the link here. I used to live in London and it was great to read the company history of hundreds of years!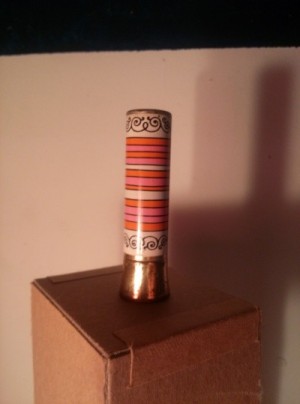 March 18, 2016
0

found this helpful
Oh my sweet lord, my mama used to buy all Yardley products. I remember the smells of them. I am now 57 years old and my mama is no longer here but how I remember those smells, the ode london cologne. Oh yeah I loved the 60's.
Add your voice! Click below to answer. ThriftyFun is powered by your wisdom!
Published by ThriftyFun.
© 1997-2022 by Cumuli, Inc. All Rights Reserved.
https://www.thriftyfun.com/Finding-Vintage-Yardley-Lipstick.html