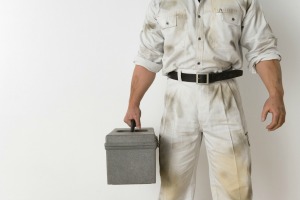 Product:
Hydrosil Baseboard Heater
Model: Portable model
Manufacturer: Santech
Beware of this heater! This is our second try with it and our last. The first one lasted 2 years and the switch burned up! We had to pay postage and shipping to return it ($40 some dollars). They did send a new one and it took forever. They sent the wrong model! We finally got the right model and it also stopped working. You guessed it, the switch burned up and the wiring!
We are not sending it back this time. We are thanking God we didn't have a house fire! It increased our electric bill considerably. Do more research if you are looking for a baseboard heater!
By Van from Newcomerstown,OH
Read More

Comments

How do I turn it off for the season, or at least turn it down? I keep trying to set the temp to 50, but it's not cooperating.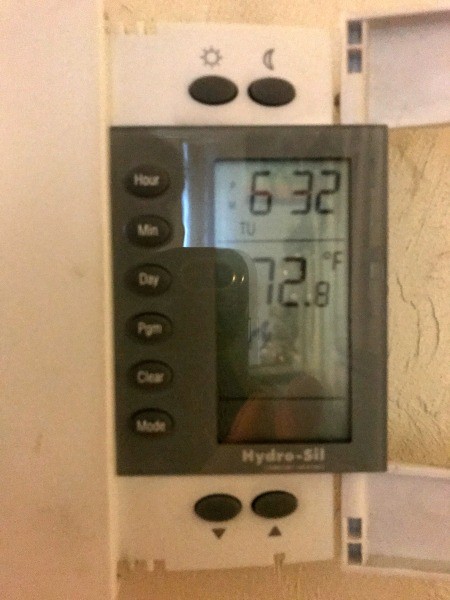 Answers
haydemon
Gold Answer Medal for All Time! 617 Answers
May 4, 2020
0

found this helpful
Best Answer
Honestly, it should just be a simple matter of turning it OFF via a button
A lot of these products have a button that if you press it numerous times, it cycles through options such as heat, cool, auto, off. Simply go to OFF. Or else go to AUTO and set the high so high and the low so low that it is never engaged
if these options are not avaliable, then there is a defect in the unit
Answer

this Question

Does a Hydro-Sil electric heater use less electricity as compared to a standard electric heater?

Pia from Fort Collins, CO

Answers

September 27, 2008
0

found this helpful
I'm looking into those, as well. I hope someone here has one, and can post some more details about it.
By LuvUrCustomer (Guest Post)
November 2, 2008
0

found this helpful
For all those interested in Hydrosil Heaters: 18 years ago I installed these heaters in my entire house (2300 sq ft Log Home). Although they are significantly more expensive than standard baseboard electric heaters, I am absolutely convinced that I have saved a ton of money over the last 18 years on heating costs.
I will be ordering one more heater for a room I just completed in my basement. It was one of the best decisions I made when constructing my house!
By Mgrimes (Guest Post)
December 4, 2008
0

found this helpful
I have two of these heaters. My home is fairly small in comparison to some. 1024 sq ft with 20 ft open ceilings. So far when temps have been in the teens these heat our entire home an average of constant 68-72 degrees. I just don't know yet if it is very good heat or very good insulation. (this is the first winter in the home)
By john (Guest Post)
January 5, 2009
0

found this helpful
Our main home has hydro-sil heaters and it has definitely saved us money. Though I'll be quick to say baseboard heat is baseboard heat. You will have some dead spots as a result, but that's the nature of the beast as opposed to forced air.
I can say without hesitation that when we finally get around to bringing our secondary/ summer cottage up to speed this next year, that we will without fail be installing these units in that dwelling as our electric bills have been ridiculous there this winter, and we only spend every other weekend there, and heat only to around 55 degrees when we are absent from the property.
you will see savings immediately.

September 28, 2010
0

found this helpful
I have a cabin in Missouri, it has propane heat but I will only use it on weekends, I don't want the pipes to freeze and don't want to have to worry about expensive propane. Can anyone advise me on how many of these hydrosil's I'll need just to keep the pipes from freezing?
I have 1400 sq ft upstairs and 1400 downstairs but the house is really well insulated. If I put a few in on each floor will that take care of the pipe issue?

December 6, 2010
0

found this helpful
To figure out how many heaters you need multiply your sq. ftg. of 2800 x 10 which will give you the total wattage needed to heat your place. That being 28,000. you can then look on Hydro-sil website and take each room into consideration by their respective sq. footage. to better figure what length heater/its wattage you need per room.
Say you have a 12x10 bedroom. that's 120 sq. ft. x10 equals 1200 watts. which a 6 foot unit [1500 watts]would heat nicely. Better to have more than you need than not enough. you also have to consider what your breakers can handle or are rated for. Remember 100 watts equals 1 amp.
Answer

this Question
I purchased a Hydro-Sil heater several months ago and it stopped working. How or where do I get it fixed?

Thanks
broadwayjack

Answers
By upstateny (Guest Post)
August 31, 2008
1

found this helpful
They have a lifetime warranty call the company and you should be able to send it back. They will send you a new one or get the part you need to make the existing heater work.
January 10, 2022
0

found this helpful
what is the phone number to call
Answer

this Question