Finally the temps have cooled off here. I'm going to try to start my veggie garden and plan on doing some flower gardening also. I have so much energy now! Does anyone have any Florida gardening tips.

Hardiness Zone: 9a

Lorraine from Zolfo Springs, FL
Answers
December 3, 2005
0

found this helpful
Your best bet for 'customized' Florida gardening info is to check your library or the 'cooperative extension agency' in your county. Check the phone book. Also the U of F probably has info.
December 9, 2005
0

found this helpful
I am in Jacksonville... I looked you up on a map and thought how could we be in the same ag zone.... Well we are!
I believe most of the winter crops in our area need to be in by early September. I have not tried planting this late in the season.
You should be looking ahead to March 1 as this will be the spring planting date. If you are sowing seeds inside, think January 15th.
Good luck!
Jim in Jax
By Lorraine (Guest Post)
December 9, 2005
0

found this helpful
I have some tomato seedlings growing, they are about 12". Peppers are about 6".
All new to this FL gardening, from MD. I will eventually get the hang of it.
Thanks for the advice!!!!
January 31, 2009
0

found this helpful
I'vefound over the years not to trust the seed packet instructions. Full sun down here tends to burn the plants up! The only veggies that seem to do well in full sun are beans,greens (which gtow year round here),melons and tomatoes. Squash loves the sun too.Rhubarb doesn't grow here at all it's treated as an annual).Everybody in my zone (8) plants potatoes on Feb 14th.With everything else Mar 1 (hoping we don't have any more freezes!).
A trick I just learned from a friend at church is to take those tiny tomatoes and just squish them over a container of dirt. She gots lots of seedlings this way. I'm going to try it too.
Sue in Perry
April 27, 2009
0

found this helpful
Hi , I'm in Orlando, Fl. I've got squash, 1 broccoli plant, green beans coming up slowly , sunflowers and herbs. My husband has agreed to let my 9 year old and I plant watermelon in the back yard, since it's been a wreck since the hurricanes. Here's a website you might want to try EDIS.IFAS.UFE.EDU. It's our county extension office they have tips and bunch of other stuff. two tips I use are when you plant seeds for suns (sunflowers) gently crack the seed like you are going to eat them, this speeds along sprouting time. And the other tip I put dried chilies in my bird feeder the squirrel don't like the peppers, but the birds do and they are high in vitamin C. I sprinkle ground chili on seedlings to keep squirrels at bay.
August 5, 2010
0

found this helpful
Hi,
I'm also in Jacksonville, FL. You might want to hold off on planting tomato's, it's hornworm season. I have 5 tomato plants left that haven't been affected yet. I'll be starting more tomato plants in a couple weeks.
My onions are doing well. I went to Ohio and my Aunt gave me some wild onions that are thriving in the florida heat. Although I have to water them every day if it doesn't rain. Happy Gardening!
Answer

this Question

...
I love huckleberry jam, but I only get a taste of this yummy fruit in December when I go to Idaho for vacation. I want to be able to have it closer to home. I wanted to know if I can grow huckleberries in Miami, FL?
Hardiness Zone: 10b
By Tanya from Miami, FL
Answers
January 30, 2010
0

found this helpful
Yes you can-Gaylussacia frondosa var. tomentosa occurs naturally in pine flat woods on the southeastern Coastal Plain in Georgia, Florida and Alabama.
G. frondosa var. frondosa occurs on the Piedmont in Virginia, Georgia and Alabama. Good luck.
January 30, 2010
0

found this helpful
You might also give your agricultural extension service a call. They should be in your phone book. You can also google "Florida Agricultural Extension Service" for links.
Answer

this Question

...
I have a tomato plant and several other flowering plants. They are just doing terrible. I am new to Florida and perhaps my growing experience is not suitable for this climate? I even planted 10 different seeds under clear plastic and am having no luck there either. Help please?
Hardiness Zone: 8b
MrsJim from Florida
Answers
May 12, 2008
0

found this helpful
I haven't liven in Florida for years, but all my relatives that live there don't plant this time of the year, they plant their veggies & in the fall & grow in the winter, at least in mid & southern Florida. That way it's not as hot & humid & the y don't get "sunburned".
June 10, 2008
0

found this helpful
I live in Fla and grow my veggies in Earth Boxes. Worth the cost. I use their complete kit. I place the boxes in full sun for tomatoes and peppers and make sure the water level stays high.
Good soil is a must. Earth Box soil is good for 3 years, so a bit more to buy, but a savings in the long run. When starting from seed I buy potting soil, then transfer to a larger pot using potting mix. I get these at walmart or wherever on sale.
Call your county agricultural office and they will give you more information than you would have thought.
I live in zone 9, west coast, Tampa Bay area.
Good luck.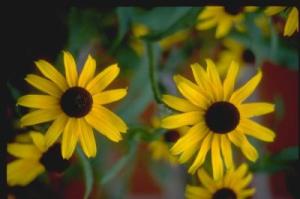 Answer

this Question

...
We just returned from up north and the lilac were just outstanding up there. I dug up some shooters to try and grow down here, but a friend said they need the cold to flower and live. Can I get them to grow down here?
Hardiness Zone: 10a
By crystal johnston from Fort Myers Beach, FL
Answers
May 9, 2010
0

found this helpful
Probably not. I live in zone 8 and they won't grow here. Your friend is right, they like cold weather (they grow wild in Russia!).
Answer

this Question

...
I live in florida and want to put in some shade trees, i would like something that would grow fast and doesn't lose to many leaves if that is possible. Any suggestions?

Jen
Answers
By (Guest Post)
June 25, 2005
0

found this helpful
The maple tree I planted was very pretty, but only provides light shade. Laurel oaks are less popular now because they are more likely to blow down in a hurricane. I heard they also have a relatively short lifespan. I think some kind of oak tree is still your best bet.
Note: Find out where your sewer lines are before planting any tree with a deep root system. In six years of growth it can end up costing you $4000 to replace your sewer lines.
I would also plant the tree well away from your roof. When I moved here last summer, the previous owner had staked a baby oak tree one foot from a bedroom window. If left to grow there it would had damaged the foundation of the house.
Answer

this Question

...
I planted these 12 very small verbenas in October and look what happened! Now just 4 months later they have taken over the entire area across my screened porch. They bloom all through the winter here in Florida and survive the light frost that we get every year. They will start looking scraggly around June when it gets extremely hot and humid, so I will cut them back extensively. Then they all come back to look like this next "winter"
My sister has a grove of Avocados in Homestead, Florida, (just south of Miami) and she brought me some beautiful Butter Avocados and just could not resist sharing this picture. These are smaller than normal if you can believe that!
By Debra from Fort Pierce Florida