I have posted before about scoring fabulous finds at my local thrift shop. This dress was $5 and looked like it was made for me. If I had a dollar for each compliment I got when I wore it yesterday, I would have made several times the purchase price.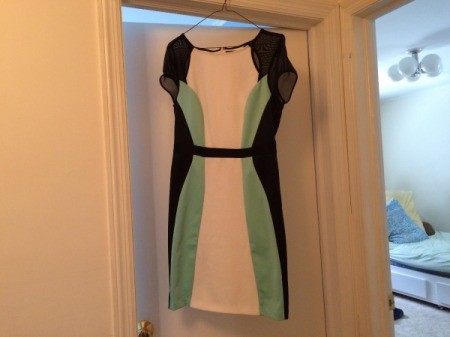 I have also gotten many other items of clothing there, including formal wear and cashmere sweaters. Nothing was more than $5. The place itself is rather dingy. I have walked out many times with nothing. However, I really enjoy the thrill of the hunt.
The point of this post is for readers to know what they like and what looks good on them. If you are wearing something that is flattering, does it really matter where it came from?
By the way, the dress is washable, too!