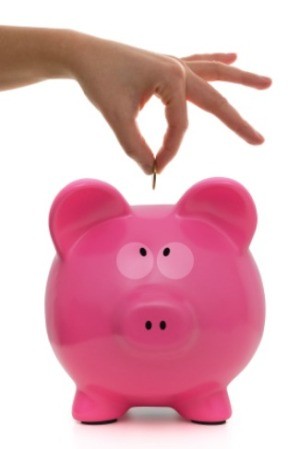 My husband and I have been able to participate in some pretty good hobbies by altering choices that give maximum payback.
One example of a choice that can alter a life:
A smoker that smokes a pack a day spends about $5.50 a day or $2,007.50 a year on cigarettes (in the area I am in right now). A couple will spend $4,015.00 a year or $334.58 a month on something that burns away. This same pack of cigarettes could pay for a hobby or a dream that seems unreachable. To carry this thought a little further, most of our friends, as they have aged, have upped their cigarette use to more than a pack a day, costing even more.
Neither my husband nor I smoke and because of this saving in our income, we have been able to obtain a dream of ours; a weekend getaway that is a resort town very near the beach. We furnished it from yard sale finds and from our attic in our main home. It has taken 5 years but it is finally furnished with all of the essentials. Really, who needs a stove in a weekend house anyway? We have so much company during the summer! Our co workers love to come with us for long weekends to fish and walk on the beach. The entire time, they ask us how we can afford this on our income while they puff away on their cigarettes.
So my final thought is: Quit smoking and big dreams can be affordable!
By Meemaw
Read More

Comments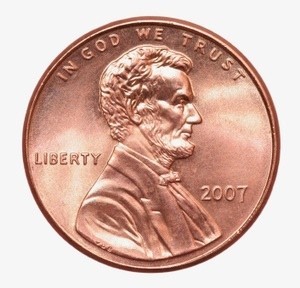 We were featured on a call in radio show about thrifty living; Patt Morrison at NPR affiliate KPCC in Los Angeles, CA. They wanted to know how far someone will go to save money. We asked for your stories and here they are! Post your own unusual or funny stories about adopting a frugal lifestyle here.
Picking Up Pennies When Even Kids Don't Bother
The funniest thing I have done to "save" a penny in the sense of rescue was to stoop to pick up pennies after a group of kids ran past me in an Oakland, CA Bart subway station, showering pennies in their wake. I guess they didn't realize that pennies were still money, and I silently hoped that they would never live to learn lessons of thrift the hard way. I could use the pennies for sales tax!
By pam munro
Find a Penny, Pick It Up...
I always stop to pickup a penny. I scan the ground when I walk and have found $20 bills at least twice. I would estimate I have "found" at least $60 over the course of my life.
By Diana
Aluminum Cans
I, too, pick up coins in the parking lots. I don't go around looking just for change, it finds me! I usually find mine between where I parked the car and the store. One time I found $1.64, in one parking lot, someone must have had a hole in their pocket. I always watch the ground. Years ago, I found a $20.00 bill and on another occasion I chased down a $5.00 bill in the wind, someone had lost. So it does pay to watch!
One time when my hubby was laid off, we collected aluminum cans for recycling. We walked the ditches at the same time, he on one side of the road, me on the other side. We didn't get rich, but we didn't have to borrow any $$ from family or take out a loan to get by.
By badwater
Those Pennies Add Up
A few years back I would throw most of my pennies in a really large ornamental vase. I did this for about four or five years and it finally got to the point where the vase was getting difficult for me to even pick up ;-) I finally dumped them in to a few small sturdy bags and took them to the bank to be counted (In the days before 'change counting machines' became standard).
Even after the 'counting charge' I ended up with about $100.00 and a friend and I went out for a really nice sit down dinner as a treat :-) It may have taken a few years but those pennies ended up adding up to a substantial amount ;-)
By Deeli
Make Homemade Gnocchi for Pennies
I made homemade gnocchi the other night and fed my family of 5 for about 20 cents. Recipe is as follows:
Ingredients
3 cups flour
3 eggs
dash of salt
milk
Directions
Stir together ingredients, adding milk as necessary to make dough. Knead for about 10 minutes. Dough will be smooth. Let the dough rest for 10 minutes. Cut into fourths. Cut each piece into fourths again, and then yet again. Roll each ball into a "worm" shape and cut little 1/2 inch squares. You can shape these pieces with a fork, if you like. Once you have all of your pieces, drop them into boiling water for about 2 minutes, until the pieces float back to the top. Then take them out of the water with a slotted spoon. Serve with marinara sauce or a crumb sauce made from garlic cooked in butter with added crumbled toast crumbs. Very good! The kids helped me too.
By Ann from Wisconsin
Request Coupons and Freebies
When there is a product I use regularly and like (especially if it's a new product), I write the company telling them I love the product but am on a limited budget and request coupons and samples. 90% of companies I have written to have sent me free coupons and samples, in some cases I got full sizes.
By Lisa
Helium Balloon Wannabes
Something I did once was, it was birthday party time and I wanted the kitchen to look more festive, but didn't feel inclined to spend 20 dollars on helium balloons at the party store. So I blew up around 30 balloons, and then taped them to the ceiling by the tops of the balloons, hiding the tape so that they looked like helium balloons bobbing around up there, but really they were just taped to the ceiling by the top rounded part. A few fell down but it was a success and fooled a lot of party goers who found they could not pull the balloons easily "off" to bat them around.
By Patti
Compost and Reuse Plastic
I live in the country and we are starting a garden this year. I have a compost box that I started putting all my scraps; ends of food such as potatoes, tomatoes, celery and such. In the spring when we have our garden started, we will have wonderful free fertilizer.
I also refill plastic drink bottles from gatorade and soda to use for cold water to go. I reuse sandwich and storage bags with the zip lock.
By Kelly Penny
Read The Labels
I look real close at the "cost per serving" labels on items at the grocery store. Recently I was debating whether to buy two regular size cans of chopped tomatoes or one large can. The large can cost 1/10 of a penny more than the two small cans but gave .2 oz more. To save 1/10 of a penny, I opted to lose .2 oz I knew I'd never miss. So, that's how far I go to save even a
fraction
of a penny, much less a penny.
By Angela
Glean Whatever You Can
Still pick up pennies - and lots of other interesting stuff from the ground! Drives my husband nuts! And I did find a $20 bill once when I was a broke student! No way to return THAT. Always dragging stuff home, the down side of "gleaning" is that you become a pack rat! But I do use up a lot of things in my creative craft projects! (and once when I was very very poor, I remember taking the short ends of toilet paper rolls home). Of course, I have emptied the Kleenex boxes in motel rooms before I left, too.
Save With Coupons
Our Meijer pharmacy gives you coupons on your next purchase or on gas. I save mine. Last week, boys bicycles were on sale from $35 to $25 so I already saved $10 then I had a coupon good for $20 off then an employee discount. It ended up costing .50 cents. I got one grandchild a play kitchen by doing the same thing. It had been marked down 1/2 price and with my coupons from the pharmacy, it cost me nothing. I love saving $$$$
By suzanne
Thanks for all the great ideas! Feel free to post your ideas below!
Answers
By Diane (Guest Post)
December 15, 2008
0

found this helpful
Instead of going to the salon to get my lip waxed or spending on the kits I use the name brand duct tape (the off brand doesn't work near as well). I do this 2-4 times/month.

December 15, 2008
0

found this helpful
When my kids were little, I used to take old jeans and clothes and make little jeans, shorts, anything that I could fit the pattern into.
Also we had Starry Night Drive-Ins. We would rent a movie, buy a little candy, put up a string of Christmas lights, and give the kids Monopoly money for the "Concession Stand" at Intermission. My kids are 26 and 29 now, and they still remember the Starry Night Drive In posters on the kitchen door.
Good times.
By Dawn (Guest Post)
December 15, 2008
0

found this helpful
Holy Cow Diane - doesn't that hurt with duct tape? Or no more than a waxing?

December 18, 2008
0

found this helpful
I use coupons and sales flyers to plan my grocery shopping. This week my local market has canned fruit for $1.00 per can. I have coupons for $1.00 off 2 cans. On Wednesdays, the store doubles coupons up to $1.00 in value. Therefore I purchased two cans of fruit for $2.00. Used the $1.00 off coupon that was then doubled by the store. $2.00 of fruit minus $2.00 in coupon savings=FREE FRUIT.

December 19, 2008
0

found this helpful
I sell "zines" (my own photocopied booklets) on Etsy.com. I usually have to ship some a few times a month but i never purchase legal sized envelopes to ship them. I recycle ones from work, or use up old newspapers and wrap the zines like a present, tape and label it. The post office always looks perplexed because of my colourful parcels, i just tell them i do a lot of recycling! I also use stickers i acquired for free instead of tape, if I have a lot on hand!

April 4, 2013
1

found this helpful
I am still giggling about the time I had to visit the bank to discuss my meager but in the black finances. The manager was young enough to be my son, so when he congratulated me on my exemplary bank history I really didn't have the heart to tell him that frugally was a built in gene with me. You should have seen how my mum and my grans made the pennies do knees bend! Equally I just could not own up to him that I had been darning my knickers [about 12 pairs] before I had attended my appointment with him.

April 4, 2013
0

found this helpful
I make a dish of ice cream at a time. If I have a carton of ice cream in the freezer the kids often go through it in 24 hours. So I do not get any. I have started making a bowl at a time instead.
Just a cup of milk, a teaspoon of instant pudding, in a zip-lock bag. Put in a larger bag with ice cubes and salt. Massage it until somewhat solid.
You now have a single serving of delicious ice cream and no one has been tempted to eat a whole carton!

Marg
Gold Feedback Medal for All Time! 520 Feedbacks
October 25, 2019
0

found this helpful
Oh, I love it! I thought I was the only one who'd had to do that sort of thing.
Marg from England.
Answer

this Question