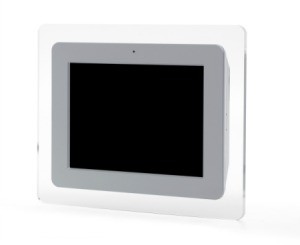 I will call this a friendship tip. My aunt is home bound after being in the hospital and nursing home after several falls. No broken bones thank goodness. She loves to come to see my flowers once each spring or summer. I reported to her how lovely they are this year and took her a bouquet. She really loved the flowers.
Last year before the flowers bloomed I went around to every bush, scrub, plant and tree and took pictures of the different color and texture of foliage in my garden. Then as things opened and bloomed, I snapped pictures of the beautiful flowers. And as all of us gardeners know, each flower has it's own time to be the perfect bloom. Wouldn't it be a great idea to show these to someone, such as my aunt, who really loves flowers, on a digital picture frame set up as a slide show?
They could see all the plants as they progress throughout the year. If someone is unable to get out of the car and walk around the yard they can still see the pictures of flowers, trees and scrubs as they bloom. You could buy the cheaper memory cards and let them keep one while you are using the other one to snap more pictures. Simply mail or take the new card with new pictures on it and exchange them.
By Little Suzy
Comments
Read More

Comments