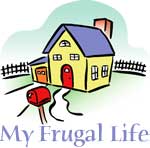 I recently became involved in volunteering to teach swimming and surfing at the Ninos de la Promesa Orphanage in TJ, Mexico, about 20 minutes from the border of San Diego, CA. The orphanage is actually a converted hotel, housing boys and girls 5-18 years of age. It sits directly on the coast and happens to have it's own swimming pool (unheated), which at present is roughly 60 degrees! The goal of the "Out of the Boat Swim" program is to help children gain confidence by teaching them to swim and become water safe in the ocean. In some cases the children go on to eventually become Jr. lifeguards and perhaps find gainful employment as beach lifeguards.
On my first visit a few weeks ago, I was surprised that (at 60 degrees warm,) the children were very eager to get into the pool for their swim tests. In addition, I noticed that every one of the children went swimming in their "street clothes." It didn't seem uncommon to also share a small bath-sized towel among 3 or 4 children. Needless to say, when the first child was done using it, the towel was already mighty wet, so by the time child number 3 or 4 got the towel, well, he might have been better off just "air drying!" Their need is great and the "Out if the Boat Swim" program is ongoing, so when I returned to San Diego, I was inspired to find a way to provide the children with the items they needed for a successful swimming experience.
I began by mentioning my desire to help to every and anyone who would listen. Here in the U.S., most children would not be comfortable wearing a used bathing suit, but I knew the children in the orphanage would be thrilled with anything that even closely fit them, so I hoped perhaps some of my friends would be willing to pass on their own children's gently used/outgrown swim suits, rash guards, trunks, goggles, etc. I work in the public school system and sent an email to the head of our department, asking if she might be willing to pass the word along to my fellow workers in the district, asking for donations. Ask and you shall receive!
Wow, the response was fabulous. In the past week or so, I have been fielding emails and texts from people I've never met. I have had people put donation boxes at their children's schools. Some have taken my request to the next level, using it as a learning opportunity for their own children in the benefit of doing for others what they are unable to do for themselves, by going shopping for a new swim suit and towel to give to a child who is going to learn how to swim for the first time this summer.
One of my co-workers went out and bought 18 brand new beach towels to donate, another gave a monetary donation, and countless others have sorted through their children's drawers and closets to donate items with a fair amount of life left in them.
One co-worker suggested I approach the local Boys and Girls club to see if they had anything to donate. A short phone call later, I walked away with 5 "hefty" bags containing their entire unclaimed lost and found! I came home, washed everything and sorted it into bags according to age and gender. Another co-worker suggested stopping by garage/yard sales as they are about to close and ask if they would be willing to donate any clothing that went unsold. In almost every case, folks would rather give it to me for a good cause, than tote it to the local Goodwill store. Besides, I am willing to pack up the items I want myself, saving them the effort.
I have come to realize that people are eager and willing to contribute an a million different ways, but we have to be willing to ask. It was a wonderful feeling to send that first batch of swim suits and towels to the orphanage last week, and I look forward to many more trips with a trunk full of donations. Many of the people I have met told me they will continue to save clothes year-round that can be used at the orphanage. One of the schools has even expressed interest in establishing pen-pals with the children. What a wonderful way to bring the children on the U.S. and Mexican border one step closer. I guess the greater lesson here has been how easy (painless) it is to give if you just put it out there and allow people to give from the heart.
By donna napolitan from San Diego, CA
Do you have a frugal story to share with the ThriftyFun community? Submit your essay here: http://www.thriftyfun.com/post_myfrugallife.ldml
Read More Comments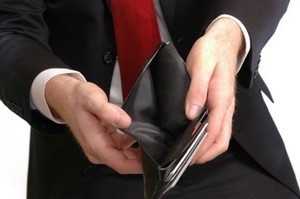 It feels good to donate to a charitable cause. I write the check that I know will buy the last ingredient needed to find the cure for cancer, and it feels good. Then, I write the check to help pay for books at a school ravaged by floods, and it feels good, too. Next, there are the checks to preserve historical monuments, to feed homeless puppies, to cheer co-workers during times of loss, for multiple sclerosis, for women's shelters, polar bears, fire stationsgasp.
All this charitable donating is leaving me feeling broke. How can I stay charitable and stay out of the poorhouse myself?
Stay Focused
One key to keeping charity under control is to stay focused. Choose one or two charities and pour all of your efforts into those. It's easy to get pulled into many charities; they fill much needed voids. However, most of us can't donate to every cause that comes across our desks. Add up all of the charities that approach you at work, through the mail, on the phone, through schools, at the supermarkets, and everywhere else, and one could easily allocate a paycheck each month towards contributions.
It's okay to say "no." While the word doesn't give me a pleasant feeling, I have to draw a line. At work people collect a sunshine fund for co-workers. Then, they raise money for cancer research during two different fundraisers throughout the year. Later, a coworker sets out to raise money for multiple sclerosis. Add in all of the student sales for class trips and sports and the dollar donations at the banks and stores, and charity begins to become a financial burden.
Instead, I've learned to politely say "no." I purchase from only one student fundraiser throughout the year, and I choose to support one organization researching a cure for a childhood illness. It feels good.
Set a Budget
Just as with everything, you must set a budget for your charitable spending. During the month of October, cancer fundraisers abound. By setting a limit, it becomes easier to say "no" during a busy month. By saying, "I already gave my donation at last week's community walk," you are supporting your cause within your means. It's also acceptable to tell someone, "I plan to donate my charitable allowance this month at my child's school function on the twenty-fifth."
By setting a budget, you allow yourself to have an option in donating as well. You can donate a small amount to several branches of the charity that month, or you can donate one larger contribution to one branch. With a budget of $50 allocated for historical preservation, there's the option of donating it all to the Gettysburg foundation's new visitor's center or sending the center only $25 and sending the other $25 to restore the town's train station. Either way feels good.
Donate More Than Money
I'm charitable but not wealthy. However, there is more to life than monetary wealth. Consider ways to help your charity beyond writing checks. While my donation budget is currently exhausted, my charitable heart is not. Can I help set up for the event? Can my services be donated?
When solicitors call or stop you at the store, ask them these questions. Donate your efforts as well as your earnings. It feels really good.
Stay Charitable
Sometimes the amount of times we're asked to give to various charities leads us to a less than charitable feeling. Try to keep an open mind. The solicitors have the best of intentions; they don't realize that they're the seventh phone call that day asking for donations. Nor do they realize that you've already exceeded your budget for the month. Likewise, keep your own mind open. You know your limitations, and there's nothing wrong with keeping them. It feels good to be charitable, it feels good to stay on budget, and it feels good to set charitable limits.
Read More Comments